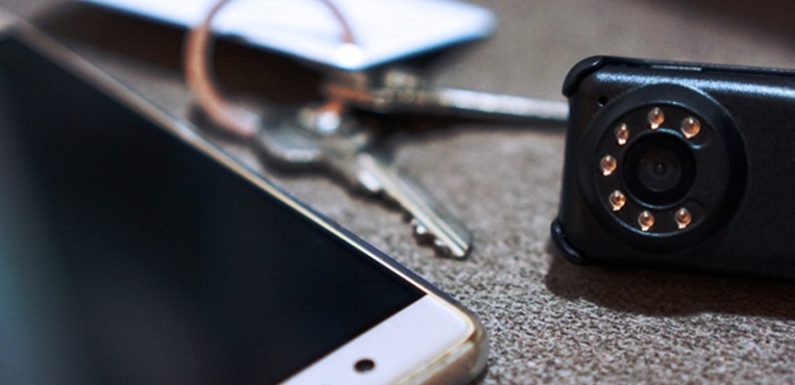 It is a creepy, terrifying feeling to be watched without permission. Sometimes we get the sense that a place is unsafe because of hidden cameras or that someone is watching us. Research says there are around 10% chances of a camera being hidden in bedrooms, bathrooms, changing rooms, or hotel rooms. That's a very large number!
Don't feel helpless though! There are ways to find cameras that are hidden from view, and you don't need anything but your Android phone to do it! Smartphones are taking over the world, and almost all of us have one! To be able to use our Android to detect malicious intent is a blessing.
In this article, we are going to cover this topic at length so that you learn how to detect hidden cameras using your Android. Read on!
Download the right app!
The Play Store has a variety of Apps that you can pick from to detect hidden cameras. One of the most popular ones is the Hidden Camera Detector. There are both, paid and free options that you can select from two. Make sure you go through reviews and pick the best.
Once you download it, you will understand how to use the app because the process is quite simple. More often than not, you just move your phone in the room, and when it is close to or around the hidden camera, it will flash a signal such as a red light.
Remember, though, that you should remove any electronic devices that may cause interference before you start using the app. This includes computers, laptops, the TV set, and any smart devices such as Google Home and Amazon Echo.
How do the apps detect hidden cameras?
That's an excellent question. Most apps use electromagnetic radiations to detect cameras. They also have separate options to detect cameras that function on infrared radiations. Some people are worried that radiations may cause severe health issues, but nothing has been concretely proven in this regard. If you are still worried, though, you can stop using the app once your job is done!
Are there any other ways?
Yes, there are! If you don't like the idea of using an app that may cause harm or if you are not sure that the app that you used is reliable, you can try other ways to find hidden cameras. Some of them are manual but won't take time.
For example, if you are in the changing room of a mall or store and suspect a hidden camera, check the ceiling and the smoke detectors. Also, check the hanger. To avoid any risk, cover the entire hanger with clothes. You can also cover the smoke detectors similarly. Or, keep a few stickers handy and paste them on the viewable part while you change.
If you are in a bathroom, along with the smoke detector, you may also want to check the water heater and bulbs. Again, if you are suspicious, turn off the water heater and try to use curtains so that you are not in direct view from the bulb or any lamps.
Worried that someone's spying on you in the bedroom? You will need to do a thorough examination in this case. This is because there are many objects where the perpetrator can hide the camera. Check the AC, lamps, flower pots, television sets, coffee maker, etc. to be sure. If something feels wrong, protect yourself and keep the AC, TV, and coffee maker off.
Mirror, mirror, on the wall!
Mirrors pose a major threat and are usually hiding in plain sight because they are present everywhere, but not many of us even realize that a camera may be hidden there! A simple test will help you stay safe though. Just touch the mirror and notice the reflection carefully. Get close and see if you can see any gap between your finger and its reflection. Under normal circumstances, there's a gap. If you don't see one, leave the changing room or bathroom immediately and inform the authorities because there may be a camera behind the mirror.
What to do when you detect a hidden camera?
Act immediately! It is immoral and unethical to spy on someone. Take the matter to the higher authorities, and if you do not get help, you can also go to the cops. No one should be able to get away with such acts.
Also, remember the same thing when you may want to install spy cameras to watch the baby sitter or the maid. Inform them beforehand so that you don't fall into trouble. We repeat – Hidden cameras are WRONG! Download an app and detect the camera the moment you get a doubt. If you don't find a camera, you can relax. If you do, you know what to do!
Do not panic. Hold your phone close. All the best.