Mindful of the fact that cyber laws have tightened its leash on the way the communication of information is carried out across the globe using digital avenues, TechWebSpace makes special endeavors to ensure that personally identifiable information of our subscribers is not exploited by the malignant intruders to their own advantage.
This becomes possible by applying stringent policies, spinning around the exchange of information to stay abreast of latest information security laws, which have been enacted by regulatory authorities.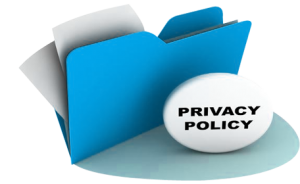 Steer Clear of Cyber Traps
While it remains a standard practice to collect information from the customers whenever they seek to subscribe to our services, in many instances, it may be the case that cyber intruders lurking at unidentifiable corners of the world wide web might impersonate the actual vendor by dint of unethical means, spoofing, for instance, and worm out critical information of them, especially of the users who are not too well-versed with the intricacies of cyber laws.
A Crackdown on Cyber Crimes
The regulatory authorities have come up with legions of countermeasures to crack down such malpractices and TechWebSpace seek to integrate the uncompromising code of conduct into our standard of information communication and thereby seek to ensure that there exists no loophole in our structure of communication. This includes but is not strictly limited to regular malware scanning updates.
Constant Endeavours for Information Security
Despite this, TechWebSpace seeks to suggest our clients, both potential and existing, to act duly at their own discretion for the sake of best possible information security practices. To further simplify the matter, we keep the cookies on our website turned off in case the visitors themselves do not employ due caution and overlook disabling it on their own browser.
Coming to third party links, TechWebSpace keeps the air cleared on the fact that all the external links are subjected to the corresponding vendor and TechWebSpace, thereby, does not vouch for the information security concerns over these external references.