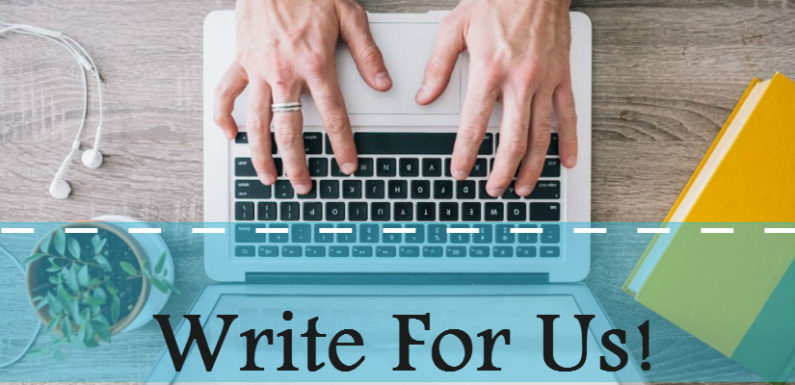 Write for Us: Tech Blogs, Business, Marketing Guest Post
Writing for a technology blog and sharing your views by guest blogging is another powerful source to provide the online audience with an expert knowledge. A blog that accepts guest post related to technology, online business, digital marketing, startups, and mobile App advancements, will only have the aim to reach the audience who is looking to gain and learn about the technological advancements in today's era.
Guest blogging is an alternative way of presenting the information in front of the target audience, a guest bloggers has the potential and knowledge that attracts not only the target audience but it also attracts competitors gained by using the guest resources.
TechWebSpace is one of the tech blogs that provide a platform to information technology & marketing professionals to share their expert knowledge in front of the audience of our blog.
Need of Guest Blogging
If you are from a Digital Marketing background then you must be aware of the fact that guest posting was introduced a couple of years ago, when the fight to gain backlink started among the SEO's and the marketing firms. SEO's and digital marketing agency experts know the importance of guest blogging in today's time. Google once pointed guest blogging is "OK" but guest blogging for SEO is not.
Google also stated that if a guest blog is live with a natural placed reference link then Google search algorithm has no issue, but if a link is added intentionally to get SEO benefits then a website for which the link is created may come under Google radar.
A Myth: Content Marketing is Similar to Guest Blogging
People also relates guest blogging to content marketing and some SEO's consider content marketing and guest blogging as the same. But both of them have vast but similar difference, as in guest blogging these days the content is generated/created on the trending topic according to the relevant industry and only considered to gain a backlink for another website but in a natural way.
Whereas content marketing involves a deep research about the product/services, wherein the content creator keeps in mind the interest of wide audience. The content marketing derives subscriptions, backlinks and the target audience when it is promoted through channels like press release and social media.
It is even picked up by influencers, that turn out to be beneficial from the SEO point of view in getting reference backlinks on high authority websites.
Why Submit Guest Post on Our Blog
TechWebSpace has the potential guest content picked up by great influencers on the online platform. We created this blog to provide influencers, marketers, information technology nerds and professionals with an online space, where they can share content to get exposure either ways, getting placed on authority website or gaining natural backlinks.
Contribute to Become a Guest Post Blogger @TechWebSpace
We accept high quality guest content from bloggers, marketers and experts, So if you really want to write for us get your content live on TechWebSpace you must have to follow the guidelines mentioned below.
Things you should avoid before you write for us:
Avoid placing duplicate content.
Avoid spinned/plagiarized content.
Avoid contributing promotional content.
Avoid contributing content that is less than 850 words.
Avoid contributing content with grammatical mistakes.
Avoid contributing content with misspelled words.
Avoid contributing irrelevant category content.
Avoid contributing content without updating the author profile details.
Avoid publishing the content on other websites once it LIVE on our blog.
Things you should consider before you write for us:
Make sure the content is 100% fresh, well researched and unique.
Make sure you include a featured image with every guest post.
Make sure you include 2-3 relevant images with the content.
Make sure you mention reference URL where you are using stats, figures to justify the content sources.
Make sure the content is free from copy right.
Make sure to provide a unique description (350-450) words for infograph.
Our rule for approving the content:
We reserve the right to make edits or delete the article.
Any content with spam anchor links or spam content will be removed.
Structure your posts into paragraphs and points with headings and subtitles.
We do-not pay a single penny for content you will contribute.
The article must satisfy all the SEO specifics and have a good quotient of uniqueness.
How to get your post published:
If you are an aspiring writer and wants to write for us guest post related to tech, marketing, digital money, startup, mobile apps or design & development tips tricks, Then you can mail us your Guest Post request at "atechwebspace(at)gmail.com" OR register yourself by visiting the link below and you will be given permission to post articles.
Note:

You must provide all the real author profile details before contributing your first guest article.

Author details must include your:
Real author profile photo, social profile links, and a short Bio.
Any post found with FAKE author details will be removed/deleted from the website.
In case of any query or feedback, you can fill in the contact form present on the contact us page.