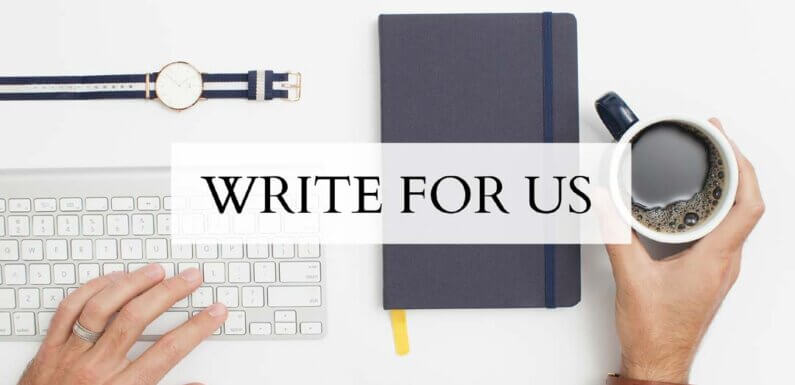 Have a knack for technology and the digital world?
Are you blessed with a flair for writing unique and informative content?
Write for Us Tech Blogs, Business, Marketing & Mobile App Guest Post
Contribute to our technology-dominated blogging platform through guest blogs and entice the digital audience with your expert knowledge & views.
TechWebSpace is one of the best tech blogging platforms that enables information technology & marketing professionals to share their expert knowledge with the audience. We accept guest posts related to technology, digital marketing, startups, online business and other advancements to entertain the audience that is looking to learn more and keep up with the rapid progress in the world of technology.
Why Submit a Guest Post?
Digital marketers must be aware of how guest blogging has grown from being an unknown entity into a rage in the last half a decade, primarily owing to the need to gain backlinks via SEO and digital marketing firms. However, today guest blogging is important not only for SEO but also to gain an audience.
Today, guest blogging has also become an alternative medium for guest bloggers to showcase their wealth of knowledge to mesmerize the audience and gain an edge over competitors. Google states that a guest blog with a naturally placed reference link will have no trouble with its search algorithm. But if the links are added intentionally to get SEO benefits, then the website for which the link is created may come under Google radar.
Guest Blogging and Content Marketing are not the Same
A glaring myth going around in the digital world is that guest blogging means content marketing. However, both of them are very different. In guest blogging, the blogger generates/creates content on trending industry topics with the motive of gaining natural backlinks for a website. In content marketing, on the other hand, is about spreading awareness about products/services and grabbing the attention of the reader.
Thus, A content creator needs to perform deep research about the products/services before coming up with readable content. Content marketing also employs promotions through channels such as social media and press releases to drive subscriptions, backlinks, and target audiences. Influencers too benefit from guest blogging as they gain reference backlinks from high authority websites.
Why Submit Guest Post on Tech-Web-Space?
If you are an influencer, marketer, information technology nerd or professional, TechWebSpace is the perfect platform where you can share your ideas and knowledge with the masses. Our platform offers great potential for your thoughts to get placed on authorized websites and gain natural backlinks.
How to write for us and submit a guest post for review?
If you are an aspiring writer and want to contribute a guest post on any of the below categories:
Technology
Information Technology
Artificial Intelligence
Augmented Reality
Virtual Reality
Digital Marketing
Digital Money
Start-Up
Mobile Apps
Design & Development
Online Tips & Tricks
Find websites accepting the Guest post contribution in the different niches?
There are commands to find authority websites in Google that accept guest post content contribution. These commands act like keywords through which these websites/blogs can be found easily.
We have listed below some of the key commands to find authority sites accepting guest post articles:
Here are some commands/keywords to find sites accepting a guest contribution in the Technology niche:
Technology write for us guest post
Tech blog write for us
Submit a guest post technology
Technology submit a guest post
Write for us tech guest post
Technology business write for us
Mobile technology write for us
Technology articles write for us
Write for us guest post in technology
Tech write for us
Technology + "write for us" + guest post
Mobile technology write for us
Technology blog "write for us"
Cloud technology write for us
Below are some commands/keywords to find sites to submit a guest post in the Digital Marketing business niche:
Write for us digital marketing
Write for us marketing
Business marketing write for us
Write for us content marketing
Marketing blog write for us
Write for us an email marketing
Write for us social media marketing
Site write for us digital marketing
Small business marketing write for us
Write for us about internet marketing
SEO blog write for us
PPC write for us
Write for us on social media
Write for us SEO
"Business" + marketing + write for us
Below are some commands/keywords to find sites accept the guest post in Mobile APP & Web development niche:
Mobile app development guest post
App development write for us
Mobile apps write for us
Write for us mobile app development
Mobile development write for us
Android app development write for us
Mobile technology write for us
Web development + "write for us"
eCommerce development write for us
How to write for us and submit a guest post for review?
If you are an aspiring writer and looking to contribute and wants to publish a guest post on any of the below categories:
Tech blogs – Technology
Digital Marketing
Digital Money
Start-Up
Mobile Apps
Design & Development
Online Tips & Tricks
Contribute Today and Become a Guest Post Author @ TechWebSpace
The only criteria we follow at TechWebSpace is that the guest content from technology experts, research bloggers, marketers and industry experts should be well-researched, unique and of high quality with possible references to support the statistical data.
You can mail us your Guest Post request at atechwebspace@gmail.com
If you are interested in writing guest posts for us and want your content to go live on TechWebSpace you must ensure it meets the following set of guidelines.
Please read all the guest post guidelines here:
We focus on quality and, thereby, take a dim view of spam posts.
Content should be unique, high quality, spell checked and make sense.
Content length should be 850+ words.
Keep an eye out for the word limits enforced on a post or an article.
The article must satisfy all the SEO specifics and have a good quotient of uniqueness.
Structure your posts into paragraphs and points with headings and subtitles.
Make it a point not to embed advertisements o referral links in posts.
Backup links to external sites must relate to the given topic.
External links should not promote any products or services.
Do not force-feed any external link into an introductory section corresponding to the post.
The guest content must be related to the blog categories.
If your post is live on our website, you cannot publish it elsewhere.
TechWebSpace reserves the right to put tinkering into the content if it deviates from standard SEO guidelines.
We will communicate the changes introduced in your guest post.
Plagiarized articles will not be accepted.
You are assured of the best possible technical assistance to get the guest article published as per the guidelines.
To submit a guest post content: Register here
Be a Regular Guest Post Contributor @TechWebSpace .!
Note: You have to provide all the author profile details.
Author details must include your:
Real author profile photo, social profile links, and a short Bio.
Any post found with FAKE author details will be removed/deleted from the website.
Please get in touch with us at any time via email.