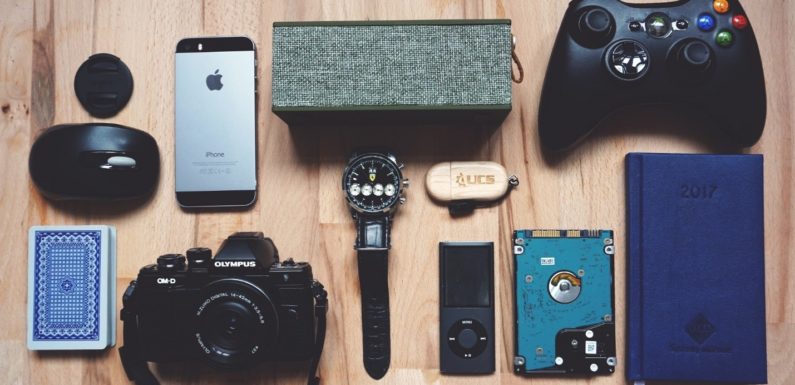 We should take a moment to remember that old technology does not simply disappear when we are done using it – until we get the latest version to replace it. Undeniably, all those glass, metal, rubber, and plastic components would perhaps be around for far longer than the time we used to consume the actual device.
There are a number of ways one may ease their tech's toll on the planet. We can reprocess those old gadgets, either by donating them, sell them or recycle them. Do not let all that great design go to waste in some landfill! Remember, just because that technology doesn't work like it used to, doesn't mean it can't work like we want it to.
We all have unused electronics like mobile phones and laptops that have become outdated — and they typically end up just staying at the bottom of our closets forever or in a seldom-opened drawer. As a matter of fact, the average mobile customer already possesses two unused mobile phones old or new, however, only a small fraction of gadgets are really reused. Even though there are tons of ways for us to help alter them.
Despite the fact that it's great to recycle parts, your old and unwanted gadgets could be useful to somebody else. A couple of non-profit organizations actually work to renovate and deliver mobile phones and any electronics to those in need. There are also a few programs which offer money or substitutions for our unwanted electronics, making sure we do not waste extra money and in some scenarios, generate a nice profit. We can always provide a new life to our old gadgets by recycling them in a diverse range of ways such as lamp bases, picture frames, and second screens, just to name a few.
#1 Donate To Charity
If you have loads of old electronics which you do not use anymore and you're not planning on recycling them anyway. Then the best suggestion would be to donate them. However, if you want to sell them or are just looking for creative ways to recycle them, you will find some ideas by reading further.
#2 Trade Old Electronics for Gift Cards
Not too long ago, Amazon added electronics to its Trade-in Store which indicates that now anyone can send them their old and used electronics into Amazon in exchange for gift cards. That is just another idea on how to utilize your old electronic products.
#3 Sell Your Old Gadgets
The tried and tested an idea, just in case you never thought about it. Apple products such as old Mac laptops or iPhones can be easily sold online. You can either put it on eBay or any one of the other similar sites that can help you re-sell your device.
#4 Keep the Cycle Going
People who are into technology know that we can commonly utilize and re-use any electronic device or the parts can be recycled, up-cycled, gifted, donated, traded, sold, or reprocessed in some other way. Preferably, all electronic devices would go through these phases before being thrown out, and instead reborn as something completely fresh that starts the cycle all over again for a second time.
#5 iPods and MP3 Players
Your first iPod that you don't use anymore because it lacks battery power, however, that does not mean you should just get rid of it. Coupling your old iPod or mp3 player with brand new speakers can transform the portable player into a home stereo system. Or else, you can also use the iPod as a multimedia storage device. The idea is in which you download files, pictures, music videos or slideshows onto the device and get an audio/video cable in order to hook the player up to your television.
#6 Desktop Computers & Laptops
We all know that there are numerous interchangeable parts within the computer and attached externally to computers. If by any chance you are not using your desktop computer anymore, then you can easily sell the parts or sell the system as a whole. There are situations where one component of a computer stops working, there are ways to take away the still-working parts and utilize them in any other way. For instance, if the hard drive still works properly, you should consider taking out that piece to make it an external hard drive.
The extra storage would work as a handy accessory for a new desktop or laptop. Even a relatively old computer might still have a fully-functional DVD player and can possibly run a web browser for streaming media from sources such as YouTube. The old machine may not be able to keep up with your daily needs any longer but it may serve just fine as a dedicated video hub. An old collection of webcams can also be repurposed to give you some peace of mind while you are away from home. Fundamentally, any old webcam can do the trick as a surveillance camera if paired with the proper software to safeguard the home in your absence.
#7 Television
With the emergence of new energy efficient flat screens taking over, sticking to your ancient TV set could be a struggle for most of us. However, if the older model is not broadcasting an NFL game with the equal clarity as the latest version, don't ditch the TV set just yet. As a substitute, give the TV away to charity or sell it to someone else who may really need it. The older version of TV sets can still play DVDs and video games with solid picture quality.
The bottom-line is:
Generally, any electronic gadget or device can be reused, upcycled, traded, or recycled. All devices, somewhere and somehow, go through these stages before being reborn as a completely new smart gadget and then the cycle starts all over again.
Most consumers have access to many recycling opportunities. Even then, having a good internet connection such as Cox internet plans as I have can give new ideas and step by step DIY tutorials from apps like Pinterest, Instagram, and YouTube. Our old Android devices can also be recycled into a great audio player and portable gaming device. We can turn any smartphone device into an alarm clock or a phone dedicated to Skype or for all kinds of online calling. Also, our ancient computers could be revamped into a web server. You can turn a broken coffee pot into a funky fishbowl.  If you don't want to reuse the entire device, reuse the parts.