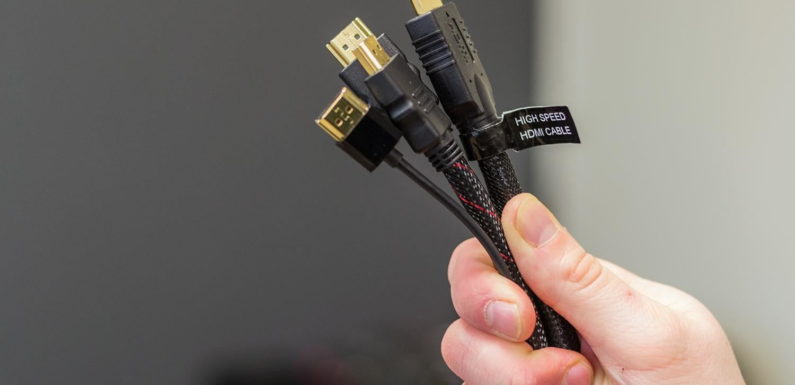 Ever since the technology has become more readily accessible and available, the consumer electronics market is booming consistently. More consumers are now getting tech-savvy and look for owning all the latest gadgets and technologies in order to turn their living spaces in contemporary smart homes. One of the most booming trends is the home entertainment industry, whereby more consumers are investing in home entertainment technologies.
Earlier, home entertainment systems such as Smart Television were not easily affordable by a majority of customers. However, the advent of portable and more reasonable connectivity tools such as chrome caster or HDMI cables have enabled consumers to buy individual components and connect them together to create a single system at a much more reasonable price.
The key tool that enables that connectivity is HDMI cables. Since most customers are not a very pro in understanding hardware specifications and are often fooled by dealers into buying unnecessarily expensive cable when the same quality can be given by a less costly one. The ability to strike the right balance between budget and technology is the key to have a tech-driven lifestyle in the most affordable manner. Here is how you can buy a good HDMI cable and have your own flawless home entertainment system.
The Basics
HDMI cables are meant to facilitate data transfer between different components of an electronic system that are joined together, such as a video player, a gaming console, a laptop or a smartphone and a television set. While connectivity cables have been there since as long as television sets were invented, but data today is highly digitized therefore conventional analog data transfer systems cannot do the job effectively.
In order to have a good audiovisual output, it is important that data transmission is speedy and is flawless without any distortions. This means that in order to decide on a good HDMI cable, you will have to focus on two factors: The length over which connection will be made and the speed of the overall data transfer.
Know the Types
Typically, HDMI cables have four types: Standard HDMI with Ethernet, High-Speed HDMI with Ethernet, Standard HDMI without Ethernet, High-Speed HDMI without Ethernet. You can let the Ethernet cables pass since almost all TV manufacturers produce sets in ethernet ports. Do not get sold over a fancy brand promising to be the best HDMI cable for a premium price.
Any cable that can facilitate data transfer without distorting signals will give you a decent output. Moreover, the longer the length of the connection, there is a higher chance of signal loss. Generally, it is wise to get a good quality High-Speed cable from manufacturers such as Koincable.
Cable Length & 3D video signals
There is generally a 16-foot distance limit on the cable as defined by the HDMI standard but it really depends on your specific network requirements and the applications you are using for connectivity. For data-intensive networks like 3-D streaming and Ultra HD (4K) videos, you might need a larger cable.
However, keep in mind that with cable distance, the quality becomes important. While you may get a seamless streaming session, there could be meager signal quality drop. Experts normally advise a signal booster with a 30-feet-cable or higher. When purchasing your HDMI cable, make sure it is resilient enough to transmit a 3-D video signal. Ask the person at the outlet for a high-speed HDMI cable offering support for latest transmission technologies.
Go For Gold-plated connectors
Connectors that aren't gold-plated are susceptible to corrosion over time. They can affect the signal transmission performance. Such cables have a predilection to pick up grime or corrosive matter quickly, requiring added upkeep and purging. Look for an HDMI cable that comes equipped with gold plated connectors for durability and long-term use. The gold plating ensures that the cable stays safe by resisting oxidation.
It allows your cable to perform efficiently. It will also come handy if your network requires installation where maintenance of cables is slightly inconvenient. For instance, complex network topology or insertion in walls.
Angled connectors
Always buy an HDMI cable with swiveling angled connectors. They promote easy connectivity with network devices. Generally, an angled connector is affixed at 90-degree angle to the cable, so it directs your cable next to the router or electronic device when plugged in. This not only minimizes cable strain & network space but also helps with inter-device link-up, so you can place them near the wall or within your required space. A swiveling connector will also let you optimize the angle for flexible connectivity.
DVI or DisplayPort compatibility
If you are wondering about your HDMI cable's DVI or DisplayPort compatibility, then rest assured that all HDMI types or versions are backward compatible with Displayport and DVI. You can double check this with your vendor or search about it online. For audio, DVI-to-HDMI adapters are generally compatible. However, you will need to set up a separate connection for audio signals. For DisplayPort-to-HDMI adapters, there is compatibility for both audio & video transmission.
You can also make use of a splitter device to transmit an HDMI signal to multiple networking nodes or electronic devices. If you want to send multiple HDMI signals to your TV or projector, use an HDMI switch for connectivity. It will allow you to use only a single HDMI input to link up multiple sources and transmit signals to different devices.