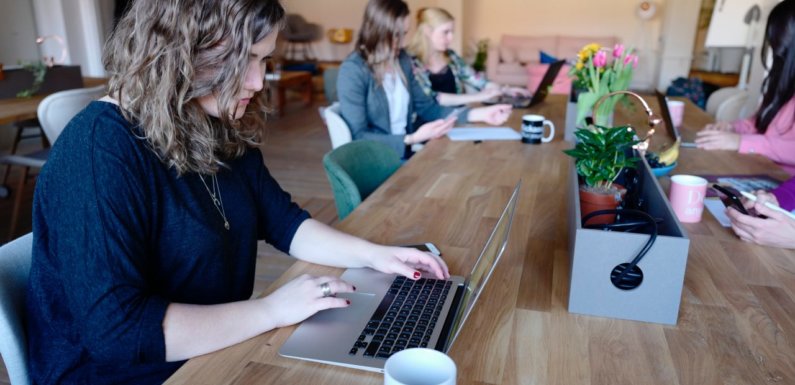 So, you've already got the entrepreneurial drive to set up your startup and the spirit to do things differently. What exactly do you need to do to succeed in your business? 
Starting a business entails a lot of moving pieces and the formula to get it done in the right way is to stay on top of the performance of each of the moving parts. And to be on the top of the status, you need to have tools to plan, collaborate, and get other important things done. 
To help, I've put together a list of the best tools to help you succeed in your business. Here's an overview of how each tool can help you out and why you need to have them by your side.
Project Management and Collaboration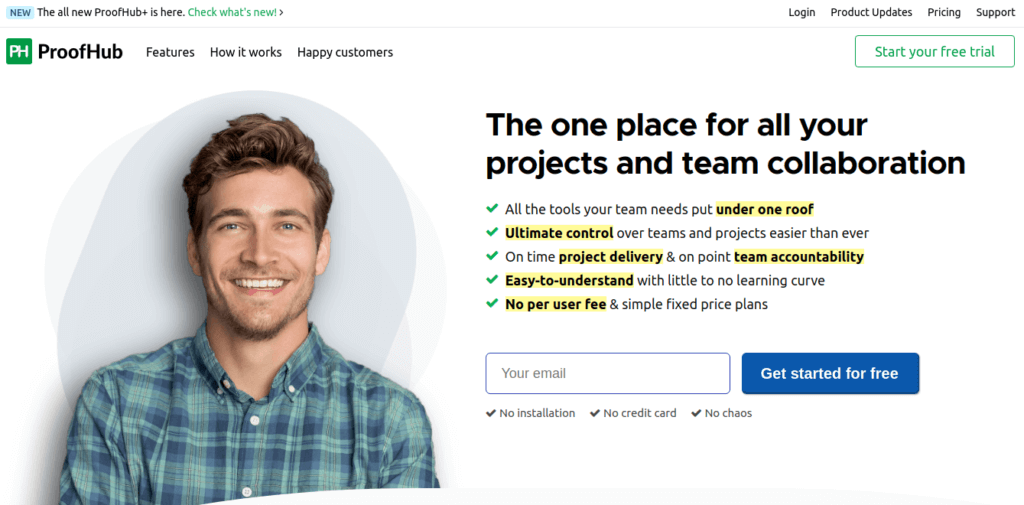 ProofHub is the best project management software for supporting multiple project methodologies. It stands out as an effective tool for businesses to start up with projects and collaborate with teams. 
Key features:
Visualize project stages through Kanban boards
Manage tasks smartly all at one place
Visualize tasks in a Gantt chart timeline view
Create custom reports the way you want
Organize files at one central place
Get work requests through request forms
Pros:
Reliable customer support
Doesn't charge per-user (unlimited users)
Mobile optimized
Sync ProofHub calendar with external calendar apps
Cons: 
ProofHub app doesn't allow integration with Zapier.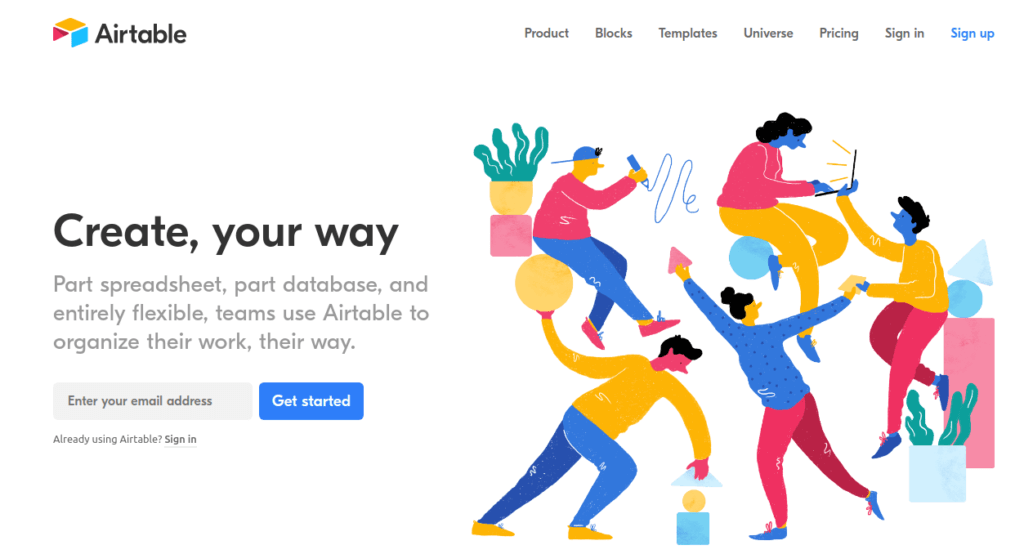 You like to work on a spreadsheet but wish it had a little more power, try Airtable. It's a versatile spreadsheet-style database app that can help you manage any project, from editorial calendars to Scrum sprints.
Key features:
Add attachments, long text notes, links to records in other tables
Integrate with multiple apps like Dropbox, Slack, and GitHub
Organize content conveniently
Customize the view of the table
Pros:
Powerful as a database and still simple to use as a spreadsheet
Highly customizable user-friendly interface
Great support for collaboration
Cons:
No integrated time tracking or reporting.
Time tracking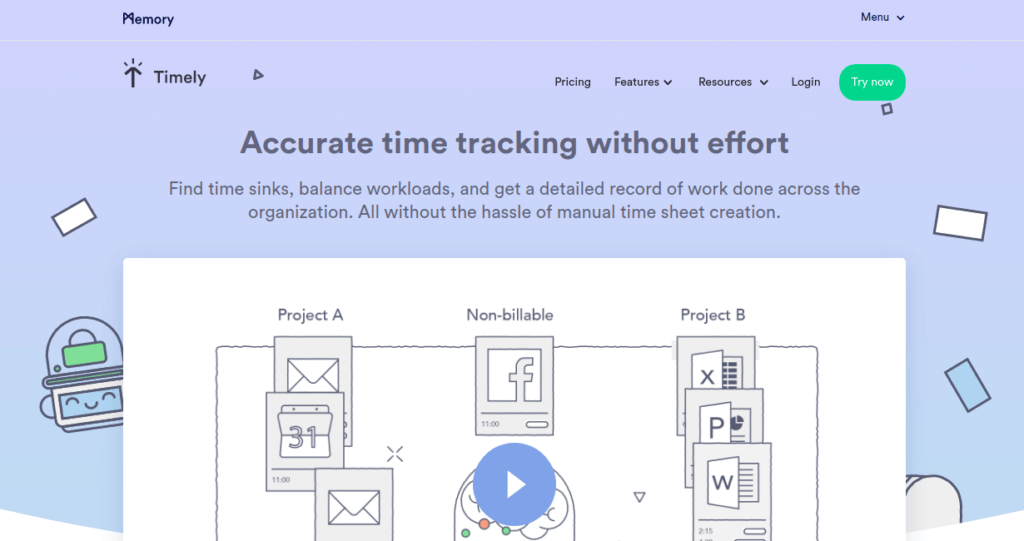 Timely is a fully-automated time tracking tool that acts as a bridge between time tracking and scheduling. It is agile enough for team projects. You'll be able to assign projects to specific team members, keep a check on the workload of each, and restructure as required. 
Key features:
Records everything you work on using its magical Memory Tracker
Integrates with calendar apps, including Apple Calendar and Google Calendar
Schedule effortlessly using modern interface
One comprehensive view to manage the team's time
A complete overview of the team's performance
Pros:
Multiple platform support
Memory app is certainly useful for Timely
Comprehensive Scheduling Solution
Cons: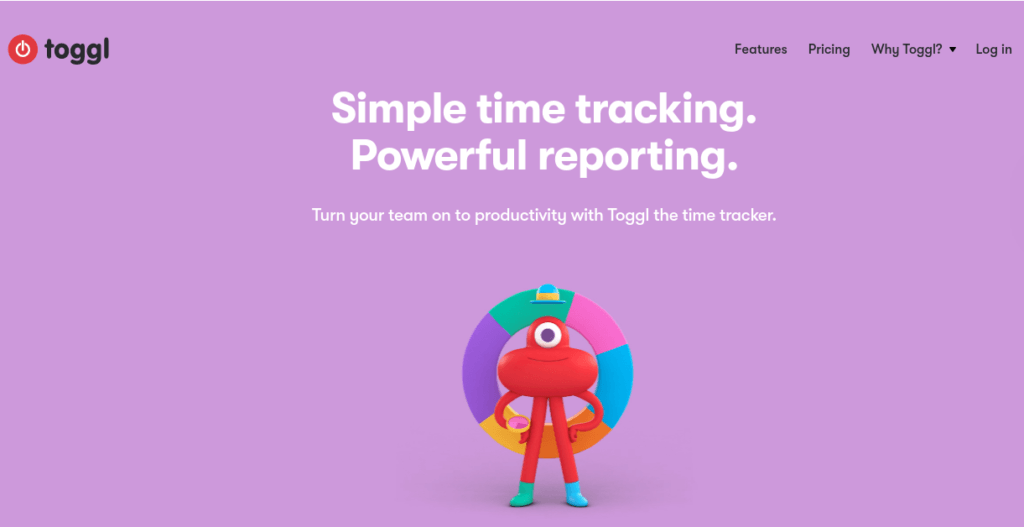 Toggl is a simplified version of your average time tracking app. The tool offers all the core functionalities – specifically time tracking and invoice generation. It also allows teams and managers to organize their timesheets by projects, clients and other tags.
Key features:
You can export reports to Excel, CSV, or PDF formats
Powerful reports with export option
An option to assign tags to time entries
Allows users to build different third-party integrations
Pros:
Chrome integration
Recording time on the app
Quick and easy reporting of time
Differentiate hours by Project and Client
Cons:
The paid version has only the basic features
Customer relation management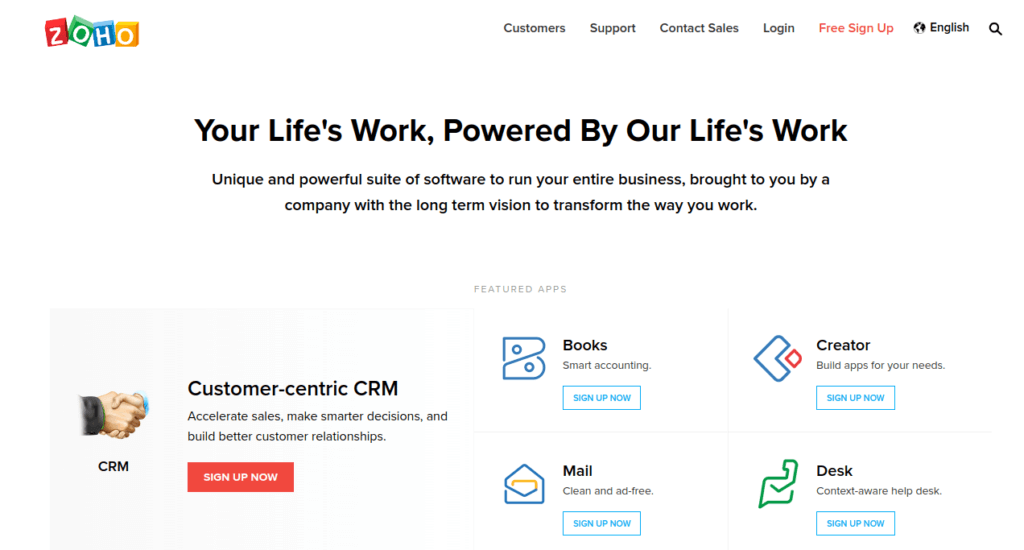 For entrepreneurs, Zoho is designed to attract, retain, and satisfy customers to grow your business. The core of its functionality is lead and contact management, but also sales pipeline management and purchase control. CRM is the largest software market in the world that companies can invest in. 
Key features:
It automates vital sales operations
Gives access to important data in real-time
Makes maximal use of social media
It is integrated with Google Apps and Zoho suite
Brings all your channels together in an organized timeline
Pros:
Track interaction from webinars
Zoho CRM is very customizable
Available API for creating custom application integrations
Good customer support
Cons:
Users have to be patience as Zoho CRM at times bring bugs to the picture through regular updates.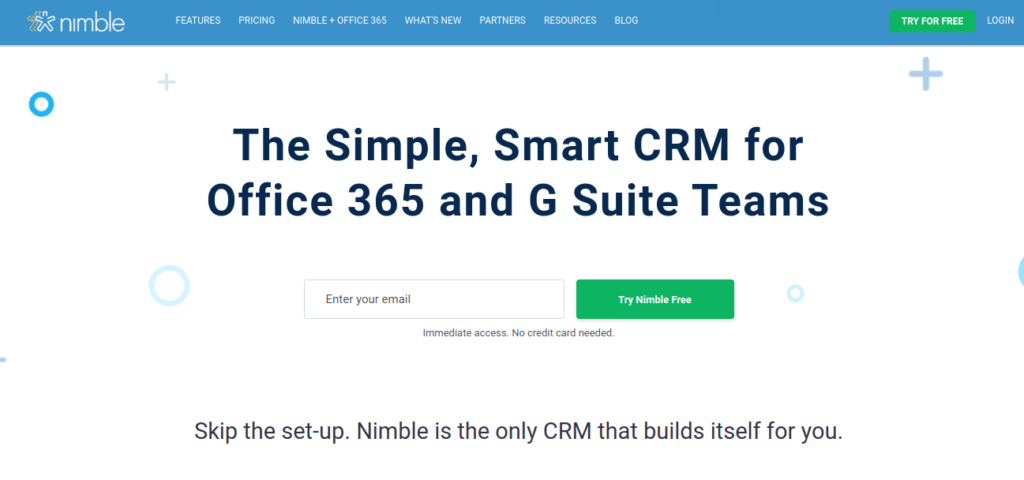 Nimble is a smart CRM for businesses and it works directly inside your Office 365 or G suite inbox. For small and midsized businesses, Nimble offers browser widget and mobile-based sales force automation and social CRM solution.
Key features:
Unify contacts, social media connections, communications, inboxes, and calendar appointments
Access a 360-degree view of your customers and leads
Stay organized by segmenting your contacts into a list
Unified activity tracking dashboard to stay on top of your team's tasks, events, calls
Pros:
Basic UI but sometimes it's hard to use on some pages
Strong social media integration
Easily track where, what and how you have interacted with the lead
Cons:
Using email within Nimble is not as you want– you can't access any of your folders, or move mail to them.
Communication
7. Chanty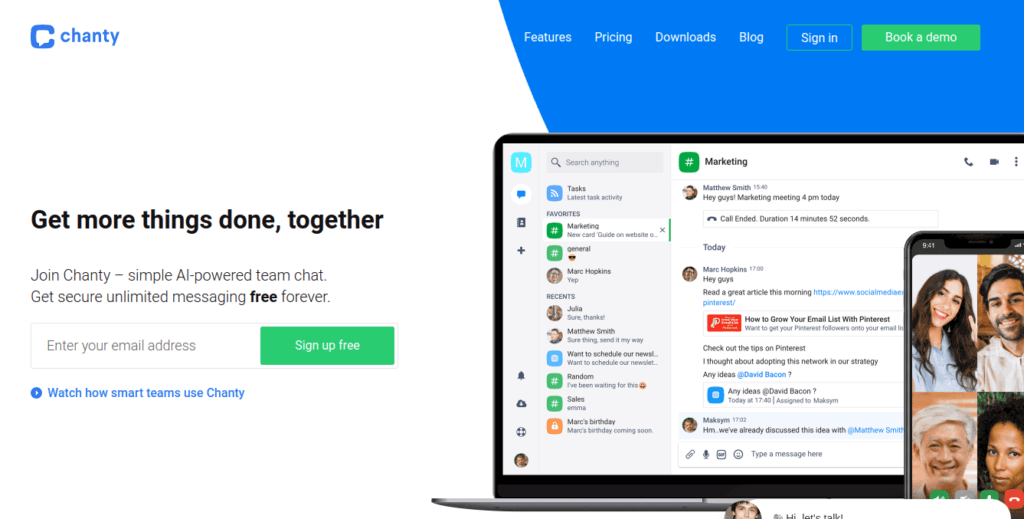 As communication is one of the fundamental elements of business, Chanty is designed for small and large businesses to organize workflows and bring all of the communication, collaboration, and notifications into one place. It makes team and client communication transparent and accessible. 
Key features:
Organized tasks, conversations, pinned messages
Share YouTube, GIF and social media content
Highlight team members with @mention for quick communication
Save time from sending files or links to get your team code updates
Share voice messages to make an instant reply
Pros:
Doesn't limit message history
Single notification centre for all the apps you use at work
Simple and clean interface
Cons:
Some of the features are not present yet.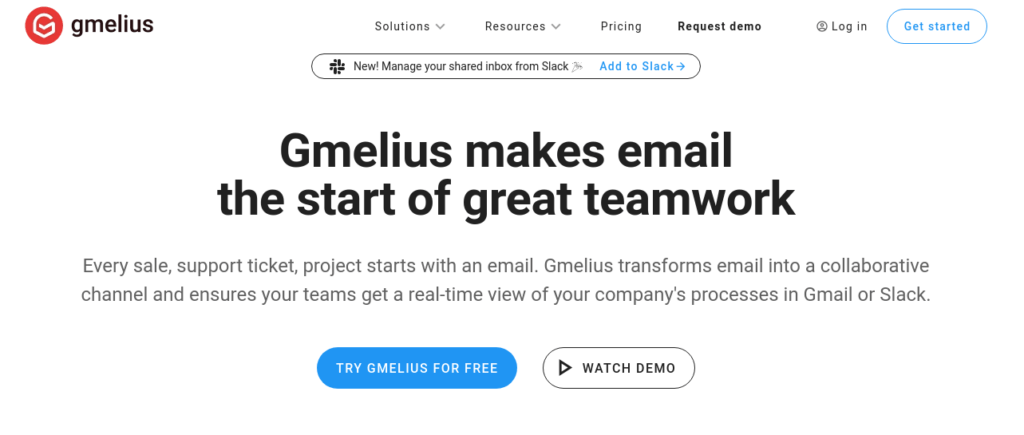 Gmelius is for you if you are on Google network of Gmail or G Suite. It supports Google Chrome, Opera, Safari, and Brave browsers as well as Android and iOS for mobile devices. Gmelius is making a simple and better for your company to work. 
Key features:
Track your emails and also know if your recipient clicked on your link
Creates shareable email templates for repetitive messages
Shareable sequences to automate your email drip campaigns
Easily manages group inboxes
Keep your team connected without leaving inboxes
Pros:
Very customizable
No need to have thousands of apps
Gives you control of how Gmail looks
Cons:
Sometimes the plugin doesn't load automatically.
Conclusion
When you are starting up or already started up, the fire in your eyes is significant for your startup. But you can not definitely do without the right tools. Go on and get it done!