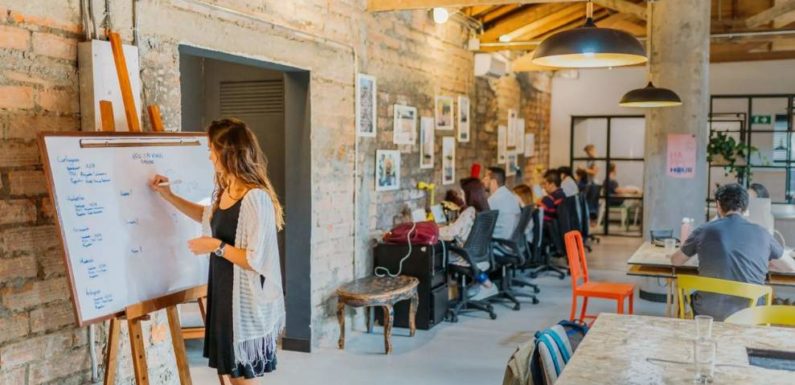 Running a business takes a lot of work even for a one-person enterprise, yet, once your organization starts growing in size, the matter of keeping it all together will become substantially harder. This is exactly why some people hire virtual assistants, due to the fact that the efficiency of their business mostly gets determined by how well they handle their administrative tasks.
Sure, there's no single platform for all of your business tasks, especially because the tasks that you need to handle depends on the industry. For instance, an e-commerce business needs a different logistical infrastructure than a business that deals with digital marketing. Fortunately, you're not restricted to a single platform and you can use various business management tools to create your own system. There are in fact some systems like Netsuite that come close to an all-in-one solution, but that highly depends on the type of business and your needs. Netsuite integrations are very popular, but of course there are more solutions. Here are some suggestions.
Accounting tool
The first issue that you need to address is one of finances and here a tool like ECOUNT may be of immense help. This tool is designed to help you handle your inventory, customize your sales and report on them, manage your payroll and even provide some assistance when it comes to your company's accounting. If your business is in manufacturing, retail, trading or distribution, this tool (or a similar one) is a must-have.
On the other hand, there are more than a few applications of this platform in the service industry, which is why you might want to pay it serious consideration even if you're still unsure whether to use it.
Collaboration platform
The next thing you need to consider is using a collaboration tool like Trello, Asana or Basecamp. The reason behind this is the fact that they facilitate working on a project and keep everything transparent. You see, combining Skype and Dropbox can give you a simple approach to this matter but A) why not keep it all in one place and B) why use two tools when you can use one.
Keep in mind that these tools come with a system revolving around to-do lists, simple and efficient comment system and, once again, simple report tracking. In other words, it has all you need to run a successful project.
Property management tool
There are so many different reasons why your brand needs reliable property management software. First of all, it reduces the cost of managing all your property, which is something you would have to do either way. Second, its cloud-based aspect gives your staff much greater accessibility and facilitates collaboration. Other than this, you get the privilege of automated backups and recovery in the case of an emergency. Finally, working through this tool is scalable, which means that you won't be forced to introduce any major changes as your company starts expanding.
Booking software
In the service industry, it's important that you have a reliable and efficient booking solution. Needless to say, in 2019 you also want this solution to be cloud-based so that your staff can access it at any given point. In some industries, you have the privilege of making schedule days, weeks and months in advance but this isn't the case in cosmetics, wellness or hospitality industry.
Here, it all depends on your clients and potential clients, which is a notion that's somewhat less predictable than you may assume. Therefore, having a tool such as Booker might make your life a lot easier and keep your entire team on board with your short-term plans.
This can also help you figure out booking routines, as well as manage payments and customer interactions. Seeing as how the last two affect the overall customer experience, this contributes to more than just your infrastructure. As an alternative, you could create appointment slots in Google Calendar, yet, it's much more efficient to have a specialized tool on your side.
Customer management
With an efficient customer management system on your side, you can drastically improve the quality of the average customer experience with minimum effort and investment. In fact, what you want to automate the process in a way that gets your audience from point A (where they are at the moment) to the point B (what they intend to do on your domain) in the fastest manner possible. Some of the tasks that come into this are quoting, invoicing, billing and dispatching. For those who are unfamiliar with this industry, mHelpDesk software should probably be the first tool for you to consider.
User analysis
Small businesses and startups usually need a tool that will help them analyze their market so that they could determine how to format their corporate structure in the most effective way possible. The initial stage of any business is all about data, due to the fact that there's only so much you can predict before actually launching.
Namely, as the famous Prussian general Helmuth von Moltke the Elder once stated: "No battle plan survives contact with the enemy". This tool will help you gather data, process it and adjust your business model to their finds.
Conclusion
In the end, it's important that you understand that while all of the above-discussed tasks can be handled the old-fashioned way, using these tools is simpler, more reliable and more efficient. Therefore, it's an advantage that you just can't afford to ignore.