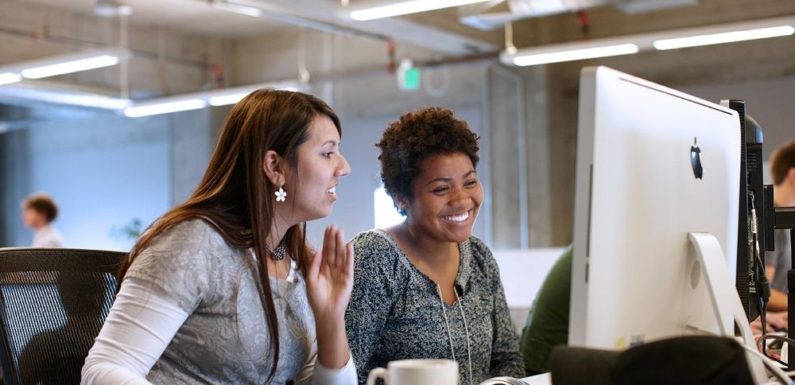 Having a clear Call-to-Action in every piece of content you write is extremely important, be it a web page, blog post, or a newsletter email.
Reason?
It's because Call-to-Action prompts readers to take action.
This action can be anything such as signing up for your upcoming webinar, attend an event, purchase a product, or download a free eBook or simply subscribe to your newsletter.
In fact, if your website visitors are not taking action that you want them to, then you're simply losing a lot of potential customers.
In other words, including Call-to-actions is one of the best and proven ways to convert website visitors into customers.
And to help you leverage the power of the call to actions, I've shared 5 best call to action plugins for WordPress available in the market.
5 Best WordPress Call to Action Plugins to Consider in 2020
If you want your website visitors to take some kind of action, then you should definitely consider using the following best call to action plugins for WordPress.
1 – Thrive Ultimatum
Thrive Ultimatum is a very popular WordPress call to action plugin that helps to boost conversions by using the most effective marketing principle – Urgency!
The main idea of Thrive Ultimatum plugin is to add urgency to all your CTA through a 'countdown timer' or 'limited offer' to compel users to take action immediately.
Apart from this, the plugin also comes with a range of professional templates, a variety of countdown timers, different floating banner designs, and widgets to get visitors to take action.
The plugin also allows customizing all of its templates through an easy drag-and-drop editor. All you need to do is, open a template, click on any element that you want to edit, change background images, set a different color, font style, and so on.
Overall, Thrive Ultimatum is packed with useful features to help you in all sorts of campaigns.
Pricing:
Thrive Ultimatum offers 3 different packages. $97/website, $147/5 websites, and $399/15 websites.
2 – Convert Pro
Covert Pro is another useful WordPress call to action plugin that is built to help you in growing your email list and convert visitors into your website subscribers.
The plugin comes with dozens of readymade, conversion-focused templates for email opt-in and lead generation. And just like Thrive Ultimatum, you can customize the templates with its drag-and-drop editor.
What makes Convert Pro stand apart from all the other WordPress call to action plugins is the advanced triggers & advanced filters it comes with.
The advanced triggers basically allow you to display your pop-up at different times such right at the welcome, after content, after scroll, if the user is inactive, and even on exit intent.
Advanced filters, on the other hand, allows you to optimize your pop-up for page-level targeting, device detection, and referral detection.
Now given so many options to choose from, it might get a bit confusing to identify the right opt-in design, triggers, and filters.
But fortunately, the creators of Convert Pro have already thought this through and added features like A/B testing, Inner Style Testing, and Multi Variant Testing to help you identify the best CTA that suits your website visitors.
Lastly, you can also integrate the Convert Pro plugin directly in your website's Google Analytics to track all conversions.
Pricing:
Convert Pro comes with two options. You can either choose to pay $99 per year or simply buy its lifetime access for $399 US dollars. The agency bundle, on the other hand, costs $249 per year or you can buy its lifetime access for $699 US dollars.
3 – WP Notification Bar Pro
WP Notification Bar Pro is a custom WordPress alerts and notifications plugin that helps you display an intuitive message bar at the top of your WordPress website.
You can use WP Notification Bar Pro for multiple purposes such as manage your marketing promotions, grow your email list, or simply increase your social media followings on different networks.
The WP Notification Bar Pro plugin comes with different kinds of notification bars like subscribe box, text and link, social media follow, search form, post content, and countdown time with customization options.
The best part is, you can choose to display different, custom notification bars on specific pages that are relevant to your website pages.
Pricing:
The WP Notification Bar Pro comes with a Free as well as a Paid version. The free version offers plenty of features to get started and the paid version only costs $29 US dollars.
4 – Simple Side Tab
Simple Side Tab is a free call to action plugin for WordPress that allows adding a universal call to action on your WordPress website.
Unlike other premium plugins mentioned in this article, you can add only one display message using Simple Side Tab.
However, this call to action plugin can still be useful when you're just starting out and wants to experiment adding a call to action on your WordPress website.
The Simple Side Tab, as the name suggests, is positioned vertically across your website and you can choose to display it either at the left side or at the right side of your WordPress website.
The plugin is easy to set up and offers useful customization options to change text, font style, color of the tab, and link to a destination web page.
Pricing:
Free!
5 – WP Subscribe
WP Subscribe is a WordPress opt-in form plugin that comes with both free as well as the paid version.
The free version of WP Subscribe lets you create a simple opt-in form and connect it with email services such as AWeber, MailChimp, and Feedburner.
However, the WP Subscribe Pro offers all the best features that you will need to display compelling opt-in forms across your website.
The pro version of WP Subscribe also allows you to customize all elements of your opt-in forms with different animations, styles, and triggers including scrolling, timing, and exit intent.
In addition to pop-up opt-in forms, you can also add a simple inline opt-in form in your content or as a widget on the sidebar in case you don't want to display pop-up newsletter opt-in forms.
Pricing:
The WP Subscribe call to action plugin for WordPress is available as free with basic features, while the WP Subscribe Pro costs $29/1 website, $39/3 websites, and $49/unlimited websites.
Concluding Thoughts…
Call to action (CTAs) are extremely important for optimizing conversion rates and user engagement. And if you're a blogger, you definitely want to add CTAs across your entire blog to experience all benefits of blogging that these plugins offer.
So, what are you still waiting for!
Go ahead and start adding call to actions to your WordPress website using any of these call to action plugins for WordPress.