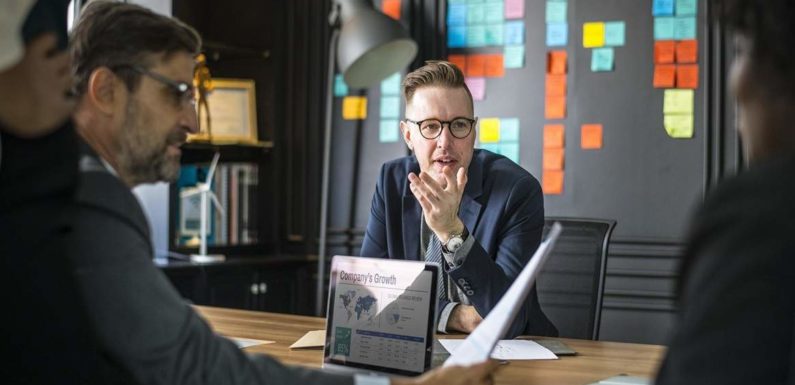 As 2018 draws to a close, we're witnessing an ongoing shift of digital marketing trends towards things that seemed so impossible and fictional just a decade ago. Back then, CMOs could've dismissed the widespread use of augmented reality, artificial intelligence, or voice search as if they were some gimmicks straight from another Hollywood's science fiction movie.
However, now – in the run-up to 2019 – we no longer have the privilege to ignore incredible innovations evolving at the intersection of high-tech and marketing.
In this article, I'll walk you through the elements that any digital marketing strategy should contain in the upcoming year.
KPIs (Key Performance Indicators) and Machine Learning
Digital Marketing KPIs shape the pattern of the business project's objectives and expectations and are often used to ensure that the digital marketer's work has had a positive (or negative) impact.
Many businesses have already introduced changes to their KPI strategies. According to the recent research conducted by the MIT Slogan and Google, data-driven and customer-oriented leaders use KPIs to the much greater extent than those who are focused solely on "hitting the numbers." The same study revealed six methods prevailing in KPIs usage:
Use KPIs to lead, as well as manage, the enterprise.

Successful enterprises use KPIs to set expectations and lead transformation, not only track the status of ongoing campaigns.

Develop an integrated view of the customer.

KPIs that focus on identifying customer behavior patterns – such as CLV (Customer Lifetime Value), churn rate, etc. – help to improve user retention and hence boost the revenue of the business.       

See KPIs as datasets for machine learning.

KPIs and their underlying data can be used as an input for machine learning algorithms, optimizing their performance.    

Drill down into KPI components

. By drilling down into components which constitute a KPI, marketers can access the causes of the KPIs under- or over-performance.

Share trusted KPI data.

Although sharing KPIs with trusted counterparts may raise fears of data breaches, it also poses obvious advantages. Sharing KPIs across different teams within the organization would translate into increased productivity, and help to identify problem areas in business processes.

Aim for KPI parsimony.

Modern businesses collect vast amounts of signals, what may result in the growing number of KPIs. However, with that in place, too many KPIs can become unmanageable and lead to unrealistic expectations.   
Mobile Marketing in 2019: AI bots and voice search
The rapid growth of mobile-only users is something you wouldn't want to ignore in 2019. In the world where 52.2 percent of all website traffic worldwide is generated through mobile phones, no digital marketing strategy is complete without mobile marketing. Moreover, according to The Global Mobile Report by Comscore, more than 25 percent of global mobile users are now using mobile devices exclusively.
Assuming that the figures above will continue to grow in 2019, mobile marketing is increasingly becoming the most important marketing asset. In the following paragraphs, we will take a look at a few trends that are set to have profound implications for mobile marketing in 2019.
AI chatbots
It seems that chatbots are eager to become a legitimate part of our lives: from scheduling a business meeting to buying assets, from setting up an alarm clock to handling customers. However, unless you have a clear strategy and goal that chatbots can potentially help to achieve, building a chatbot from scratch can turn out a waste of time and money. Here's a couple of ways to include chatbots into your digital marketing strategy:
#1 Starting a conversation with users
Marketers have long been struggling to find a perfect way to "break the ice" and lure a potential customer. Traditionally, it's being done through ads. However, there's a much better way: with chatbots, you can engage users by starting a real conversation. For example, a bot can inform users about special offers, or ask questions about their experience with the product.  
#2 Integrate chatbots with messaging apps
In 2018 you can integrate your chatbots with pretty much any messaging platform. After all, marketing is about reaching out to people at the right time, and in the right place. Messaging apps are a perfect place to interact with your customers and generate leads.
#3 Voice Search
Remember how buyers responded to Apple's launch of Siri in 2011? Nobody was using it as an actual voice assistant – back then it was a cool novelty rather than a necessity. However, fast forward 2018: big brands keep regularly rolling out voice-based products and ComScore estimating 50% of searches to be mobile by 2020. By including voice search optimization into the digital marketing strategy today, you ensure that potential customers will find your business tomorrow.   
Content: 360-degree and AR/VR
Virtual Reality and Augmented reality have disrupted the way consumers look at the product. In the same way, it should disrupt the way you look at your digital marketing strategy in 2019.
#1 Create 360-degree content
Many companies still underestimate the power of 360-degree content despite the fact that 360° photos and videos have 410% and 14% higher ROI respectively, compared to their traditional alternatives. This means that if you incorporate 360-degree content into your digital marketing strategy, you will be able to generate more value from each piece of content you create.  
#2 Leverage VR/AR tech
Using marketing techniques that involve VR/AR technologies as a part of your digital marketing strategy, will help you provide customers with a unique, personality-tied experience. Recent studies have revealed a positive impact of AR-powered advertising campaigns on purchasing as well as turnover and margins of businesses.
You can integrate VR/AR tech with a digital marketing strategy by either creating a specific app, r using third-party services (Snapchat's custom masks, for example). Contrary to popular belief, that can benefit businesses across all industries, not just in entertainment. For instance, there are numerous examples of VR implementation in e-commerce, education, and even civil engineering.  
Key Takeaways
Review your KPIs.

Make sure they go in line with the strategic objectives of the business and help to lead the organization, not just "hit the next big figure."

Focus on mobile marketing.

With more and more mobile-only users, the markets are pivoting towards mobile devices. While preparing your website for the mobile-first world is already an imperative necessity, using chatbots and optimizing for voice search can drastically improve the outcomes of your digital marketing operations.

Provide users with an AR/VR experience.

Advertising campaigns that feature interactive experiences not only help to engage users with the brand, but also improve conversion rates and business margins.