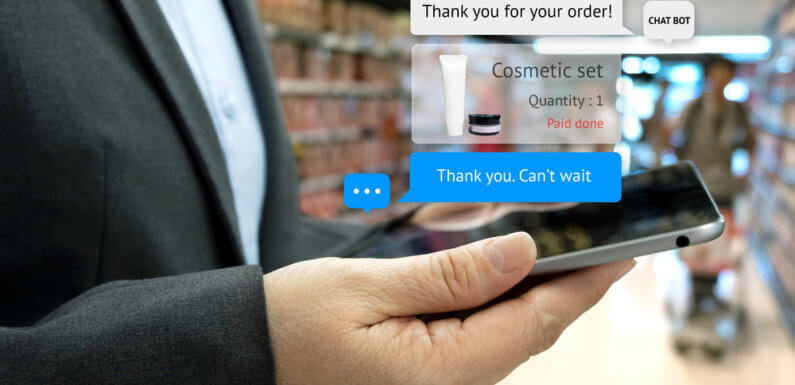 According to a recent survey, less than 5% of customers opted for social media as their preferred channel over email, live chat support, or phone. While on the other hand, more than 40% selected live chat. For the brand, having an online presence has become the "must-have" nowadays. Posting daily quality content is the "should-have" and offering consumer service by social media is the "good-to-have". However, if you wish to raise sales and enhance brand loyalty, you could consider converting consumer service through social media into the "must-have".
You might feel social media platform is the boon for consumer care. It is expected as the Google search for "social media customer service" phrase has more than 115 million results. Not only consumers expect the brand to be online, but they also expect topmost service and quick responses. With the help of live chat support, you can create incredible experiences. Be available for the consumers when they need you the most.
Disadvantages of using the platform of Social Media for consumer service –
Consumers Might Expect Instant Responses –
Clients might expect you to answer quickly to their questions and become annoyed in case you don't do that. Just like with those customers who contact you through phone or email, there must be a logical order to the manner you reply. While offering customer service through social media, don't avoid other consumers who contact you for giving every ounce of your attention to a single isolated incident. However, you should also have the knowledge of when and how to prioritize social conversations that requires your help the most.
Need For Additional Staff To Offer Help –
If you own a company with a great online presence, you might need additional staff for supporting consumer service inquiries on the social media platform. If your company is global, then you may be required to extend the staff hours further. To make it a point that consumers in the other time zones can receive equal consumer care. You might even require to produce the separate support network altogether.
Expect The New Anger Levels –
Cloaked with the computer screen and equipped with the keyboard, the person is likely to say anything more hurtful online as compared to in a face-to-face conversation. When you provide customer service through social media, consumers are prone to showcasing their anger, if anything goes wrong. In a scenario like this, the best any brand can perform is to move the interaction over to personal message, look for the problem's major cause, offer a clear solution, and practice empathy.
The Need For Outshining The Competition –
As more brands start to embrace social media for consumer service, you will be required to look for creative ways for the business's client service for standing out. Sophisticated chatbots, round-the-clock support channels, advanced social listening devices, and providing with more freebies and flexibility are some methods for doing this.
Be Aware of The Basic Chatbots –
Yes, Chatbots might be handy but they are not meant for replacing the whole consumer service experience. While utilizing social media for customer service, steer clear of the primitive chatbots which sound more like bot than the brand. Clients wish to know that a real human is assisting them on the screen's other side. Producing the correct chatbot plugin for Facebook Messenger needs resources and time for getting it right.
There Might Be a Negative Impact On The Brand Image –
While a lot of unhappy consumers will contact you willingly via social media personally or through the other channels, the other people can leave the negative comments on the page of your website. It can also take some time for you when it comes to discovering and reacting to those comments. And when you finally respond to the consumer, the damage could have already occurred.
If you feel that social media is not the right way for you to offer exceptional customer service, redirect these customers on live chat and enjoy these benefits –

Increased Privacy –
Most clients who encounter issues will like to keep it to themselves until they find a way to directly talk with the staff of your company. In case you have the easy system of live chat installed as well as responsive agents behind the same, you offer your prospects and customers the way to put their problems and concerns in a safe place. As long as they have the feeling of being properly heard, the diverse majority will wish to keep the interaction personal. Instead of taking to the social media's public stage.
Decreased Effort –
In case you plan to utilize live chat service, never forget about the cognitive effort needed to switch platforms for initiating a transaction. Having the platform for live chat available to start an interaction importantly reduces consumer effort as soon as the client encounters a problem.
A Significant Boost In ROI –
Live chat service brings in additional revenue. Consumers believe this, as well as they also report that they are glad to enhance their loyalty and deal with a company that provides this eCommerce live chat support. Businesses should find a way of adopting live chat to enhance profitability, however, they also need to balance consumer experience.
Conclusion:
Massive benefits come with the advent of digital technology, (like automation). The only issue is that they come bunched with parallel demerits. What happens if you go to a store where you encounter no humans to interact with? In case you have a problem you have no choice but to leave that store.

So, what would change in case you planted chat agents on your website, available to interact at any moment? You will offer an exceptional experience to the customers and this is the major benefit of live chat support. Through live chat, you are capable of catching problems before they leave the webpage. You are relevantly reducing the options of having the social media consumer service PR crisis.
Modern tools for live chat are built for being as low-friction as possible. Offer your consumers the modern experience of messaging on your site. Through this, you reduce the needed effort for the consumer to find the most engaging channel. There is no need for you to search for the company's profile or switch platforms to send a simple message. Rather, the chatbox is only a click away, and it also never leaves the site itself. Unlike social media services, support teams can enhance retention, increase revenue, as well as keep consumers loyal to their company.