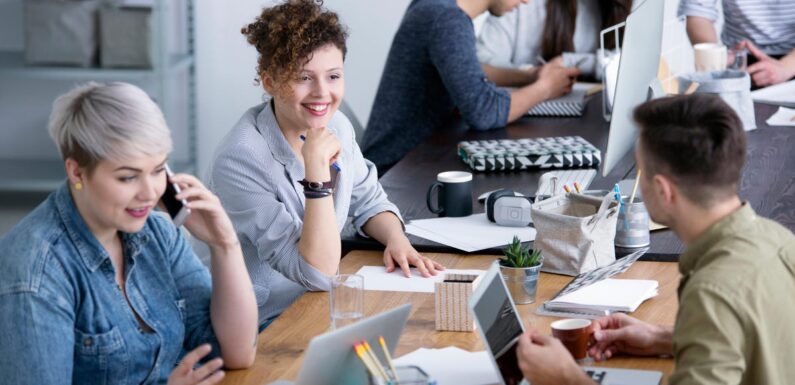 Are you looking to boost your sales? You probably have your mailing list and may even follow up with customers via email. Or maybe you are simply trying to get more phone calls. Regardless of why I know, there is one thing that will help. It is a PDF Form Filler that can make it easier for your prospects to follow up with you.
What Is A PDF Form Filler?
A PDF form filler is a software that can read and fill out the fields you have made in your form. It can act like a human being. It is much more suitable than other methods, such as completing the form with your mouse or keyboard, because it will give you the same result and accuracy whether you use a different computer or a different person to complete it. You can use several tools to create, design, and create your PDF forms. The most popular is Adobe Acrobat and Adobe Reader Pro. Still, they are costlier than other software, such as Foxit Reader, Nitro PDF Professional, and Sumatra PDF, which are open-source and free.
There are two types of form fillers, offline and online.
The offline version is a standalone application that you install on your computer. Once installed, it will allow you to fill out any PDF document as often as needed without manually clicking and typing every single field in the form.
The online version is a web-based service that can be accessed from any device with an internet connection and allows you to use any browser (Chrome, Firefox, etc.) to complete forms from your computer or mobile device. The only requirement is to have Adobe Reader installed on your computer or mobile device to use this form filler.
There are many advantages of using a PDF form filler in your business.
Here are the top 5 benefits:
1. It saves your time and money
It saves you time and money. The best part about using a PDF form filler is that it saves time and money. You no longer have to hire someone or spend time training them on how to fill out these forms. Instead, you must upload the document, select the fields you want to be filled out automatically and then let the software do its job. It will save you both time and money since you won't have employees who need training or pay their monthly salaries.
2. It is easy to use
The significant advantage of using a PDF form filler is that it allows you to quickly fill out long-form documents from your desktop or laptop without having to print them out first. You can even use your smartphone or tablet if you have an app for that device. The process is simple:
Open up your document.
Click on the fields you want to be filled in.
Type in the appropriate data.
Submit it back through email or an online form.
Your information gets transferred directly into the original document without any problem.
3. It reduces errors
A PDF form filler is the most efficient way to reduce errors in your business. There are two reasons for this. First, it saves you time and effort because you don't have to fill in the form manually. Second, a PDF form filler can help you avoid common mistakes when filling in a document.
4. It allows you to track data easily.
The data you enter into your forms will be saved and organized in a database. This means you can easily access and use this information for analysis later. It's also possible to export the data into other programs to further analyze or use it for other purposes.
5. It makes the process of completing forms easier for your customers.
The entire process can be automated so that your customers don't have to spend time filling out forms manually. It also saves them from remembering their passwords and usernames, which is often a problem for people who use the same password for multiple websites or applications.
In some cases, PDF form fillers can be used to complete multiple sections on a single page. This allows you to streamline your applications and make it easier for users to navigate the application process without going back and forth between pages.
Using a PDF form filler also allows you to collect more personal data from users than they would provide while filling out paper forms. This data can then be used in marketing campaigns or initiatives focused on improving customer experience and sales conversions.
There are different levels of security for online forms, depending on their purpose.
Level 1: The least secure option is level one, which means that the form's data is sent to your email address as a raw text file. This is the best option if you're just looking to capture simple information from your customers and don't want them to have to log into an account or download an app. It's also good if you're using a form filler on a computer or tablet that doesn't have access to the internet.
Level 2: Level two security means that users will be asked for their email address and password to submit a form. This is the most common type of security used by businesses and individuals who want to limit access to their information. It adds an extra layer of protection against hackers who try to guess passwords or hack accounts by guessing email addresses associated with them (which they can do fairly easily).
Level 3: Level three security requires users to enter their password and use two-factor authentication (2FA) before submitting a form online. This means they'll receive a unique code — usually via text message — which they'll need to enter along with their password before submitting any data through the form filler website or app.
Before buying, you can get a free trial of some PDF software programs to see if they meet your needs.
PDF form fillers are software programs that can be used to fill out PDF forms automatically, with the help of a scanner or keyboard. These programs are very useful for businesses because they allow you to save time and money by automating repetitive tasks.
Some popular examples of these types of programs include:
Adobe Acrobat Standard (formerly known as Adobe Reader) – A free program that allows you to view, print, and comment on PDF documents. You can also fill in PDF forms with your computer's keyboard, but it doesn't do any form filling automatically.
Adobe Acrobat Professional – This program allows you to create and edit PDF documents in addition to viewing them, printing them, or commenting on them. You can also use it to fill in PDF forms automatically by typing data into fields on the document or scanning barcodes with your computer's webcam or scanner.
Takeaway: If you're not using a form filler yet, consider giving one a try. The technology has improved to the point that filling out forms can be done anywhere and at any time, and it's becoming more efficient to use than ever before – which is great news for businesses that depend on their efficiency. Give your team members access to this tool and have them explore all the features – but only when it makes sense.