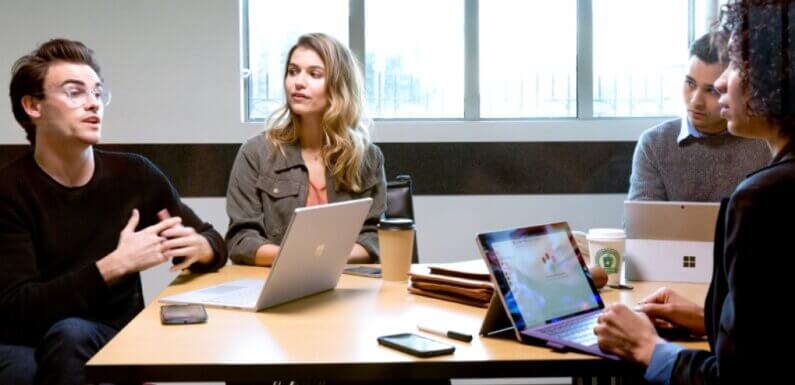 As we know, SAP has become the core of major business organizations that are running the world economy. This application is not only empowering organizations with reliable solutions but also helping them get their desired boost without having to rely on vivid resources.
With the prominent role that SAP plays in the present business atmosphere, ERP solutions are history now. Industries have already adapted to this seamless, reliant and fast platform that has majorly shaped their operations over its predominant run. SAP with its S/4 HANA has provided the business frameworks with the much-required framework that provides them with a singular database that saves data in real-time, allowing effective operations even in cases of a power outage.
Over its established run in the leading business organizations as one of the most reliable placements of SAP, the S/4 Hana has come a long way from the initial generation of ERP R3 to ECC (an application that would heavily rely on the third-party base programming languages like the Sybase, DB2, SQL Server, Oracle). The shift from ECC to S/4 HANA (a solution that doesn't require businesses to rely on third-party programming language but make use of the external database, integrated the upgraded SAP).
When you decide to make the desired switch from the traditional ERP to S/4 HANA from Accely, you make a wise business decision that will prove to be the right step for your business and its future. Listed below are some of the most prominent reasons why you consider beginning the switch to SAP S/4 HANA from Accely.
Un-matched Speed like no other
Speed is one of the most essential needs of any organization that operates today. With the increase in demand for customer experience and the rising trends of customer satisfaction, industries have been reliant on solutions that provide them with the necessary boost.
When we talk about speed provided by an ERP solution, don't you think that the latest innovation by SAP, S/4 HANA is a perfect choice? It should be understood that speed is the ultimate tool that comes into play when you switch from your traditional solution to SAP S/4 HANA.
This SAP comes with an accelerated edge to perform all the necessary actions by implementing them over an integrated framework. When you switch to HANA and its reliable memory utilization functionality, you provide your business with the true meaning of 'speed'.
With SAP S/4 safeguarding your business, you are relieved from the power outages and the system crashes as the framework over HANA S/4 comes with a framework that can tap into ultimate speed without putting much pressure on the servers.
SAP HANA Fiori
The need for the modern scripting language is to come up with something that is easily interactable. The idea is to come up with something that allows users and clients alike, to tap into an infrastructure that is self-reliant and provides you with all the necessary data required.
When you make a switch to SAP S/4 HANA, you switch to SAP Fiori, something that is different from the traditional programming language and makes the use of modern HTML5-driven GUI for SAP. This way, by implementing Fiori over your administrative setup, you provide your business with a reliable language for development.
Cloud properties of the S/4 HANA 
Cloud integrations have been one of the most recent advancements in the working landscape of an organization. The switch from a limited architecture to a more reliable and scalable means of operating your business, the cloud properties of your S/4 HANA are worth utilizing.
Further, the adaptability of SAP makes it a cost-effective means for your business. When you migrate to SAP that runs over integrations with the cloud, you provide your business with adaptability.
S/4 is here to stay
With the recent events that focus more on SAP providing heavy investments over HANA than the ERP solutions, it is evident that S/4 HANA is here to stay. This relatively new piece of technology provides businesses with the much-required interface that would allow them to tap into the world of limitless possibilities.
If we look closely into the system and functioning of SAP, we see that it utilizes the advanced pieces of tech with 1805 discharge. When you induce your tech with HANA, scalability is the only beginning.
End of Life
Yes, SAP S/4 HANA comes with a deadline but that won't stop your traditional ERP from performing. The only change that you would face is over troubleshooting
Therefore, it is for us to understand that it is not the deadline that should make us adapt to SAP S/4 HANA but the added advantages when it brings to a business. Having an ERP solution that is largely based on a reliable solution is the need of the future.
Conclusion
With SAP S/4 HANA working for you in your organization, you can take care of all the other necessary operations that are mundane and require manual intervention. Yes, making a switch over to this platform might be hard but it would only build you a solid future.