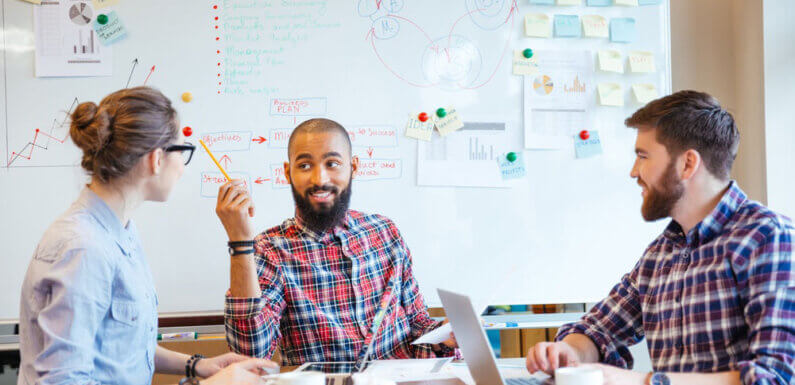 Digital marketing is evolving rapidly, forcing many brands to either die or grow by developing digital marketing strategies. Since the techniques are changing quickly, there is a relentless need to reassess the marketing strategy and see what works for the business. Companies cannot write off digital marketing for effective brand awareness and sales, be it B2C or B2B.
Your business can see a potential 50% increase in sales if you use effective digital marketing strategies in conjunction with Widen marketing resource management software. But here is something to understand; spending a lot of money on digital marketing doesn't ensure good returns. Only the plan you choose can give high returns on your investment. Some of the mistakes you must avoid in your digital marketing strategy include:
Undefined target market
One of the biggest mistakes businesses make is not defining their target market or targeting the wrong audience. Several companies, while attempting to reach maximum people, target a broad audience. They target everyone and anyone and drain their effort, time, and money as the wrong target market will never buy your product.
Targeting a broad audience means you are not providing relevant products, services, or content to interested people. If you commit this mistake, take a step back, and create marketing personas based on demographics, hobbies, interests, and buying habits to target your real audience.
Ignoring analytics
Tools like Google Analytics or SEMrush are critical to review what is working and what is not working in your digital marketing strategy. Many companies overlook the performance of social media posts and blogs, which is a huge mistake. You can get a deep insight into your prospective client by just one post if you review the post's analytical data.
You can have a better look at the performance of your website by using these analytical tools. The analytics can also provide you with information about how effectively your users interact with your website content. Based on this information, you can update the content on your website for online reach.
Non-optimized website for mobile
It wouldn't be wrong to say that smartphones lead as far as browsing and online buying is concerned. It has changed how Google and other search engines crawl the website and rank it. For a website to rank higher on Google search engine, it has to be well optimized for mobile phones and tablets.
It doesn't mean you have to create different sites for desktop and other devices. You can choose one template that will automatically adjust as per the screen size of the devices. Brands that will optimize their website for mobiles will outrank their rivals.
Focus on products instead of the audience
The need for meaningful interactions increased when Facebook in 2019 changed its rule. Not every follower of the page will be able to see your feed; only significant interaction with your followers will bring high customer engagement. You can achieve this by creating customer-centric valuable content. This valuable content shouldn't just be present on your Facebook; it should be part of your website and other social media platforms.
Your content shouldn't focus on the products only. It has to generate value for your audience because "what's in it for me" will always be a fundamental question of the customers. And your business should be able to answer it.
Your writing should create a meaningful interaction with the customers, creating an online community of people loyal to the brand. Many brands, such as Xbox and Starbucks, are using the concept of an online community.
Failure to remarket
Most organizations are obsessed with the idea of increasing their new customer base. In doing so, they neglect their existing customer base or lead. Pitching to your current client and remarketing your products to them is more financially savvy. Do you know why? You have already created a positive impression on them.
Remarketing your products or services to them will keep you on their mind whenever they shop online. Share customized content with your existing clients and offer them loyalty programs. Send them personalized birthday offers. You can also ask your existing clients to review your brand.
Overspending on Google and Facebook ads
Most organizations spend a lot of money on Google and Facebook advertisements thinking they will magically increase new clients and expand it. It is quite a misconception because customers hate advertisements. Instead of wasting money on ads thinking someone will tap on them, redirect your money and effort in offering an incentive to your prospective client.
Since the industry is content-driven, your focus should be on creating valuable, engaging, and attractive content for the clients. Your concern shouldn't be about how many impressions your ad gets.
Ignoring video marketing
In this day and age, how can you ignore the value of video marketing? Dismissing video marketing for your social media platforms is like rejecting the opportunity to have new customers. With high-quality cameras in mobile phones, video marketing doesn't even require spending a lot of money. Make real-life, interactive, and fun videos to make an impression on your existing and potential customers and increase your brand awareness.
Neglecting search engine optimization
You can never reach your targeted audience without the correct implementation of SEO on your website. Many companies make the mistake of neglecting search engine optimization altogether. The presence of a website is essential for people to show confidence in the brand. But if your website isn't visible in the search result, new and valuable customers will never know of your business.
For SEO implementation, you need to take out time as it takes time to bring results. Be patient, work around the effective keywords for your website, and reach valuable leads.
Conclusion
So have you been making these mistakes in your digital marketing execution? These are some of the common errors seen in digital marketing time and again. While designing a digital marketing strategy, the central idea is to ensure that your efforts align with your business goals. It is tempting to jump on all the shiny and latest tools and platforms. Your first preference should be the audience. Based on their needs, choose the platforms and tools necessary to target the audience.