With every year, 3D printing is bringing more and more to the table in the medical industry. The ultimate goal in the medical field is to print complex organs necessary for transplants, though it is still decades away. Researchers are just beginning to happen, and it will take a long way to reach its real potential.
Nevertheless, 3d bioprinting has successfully been able to bring a significant difference in the lives of the people. It has the potential to improve as well as save hundreds of lives, something that was impossible a while back.
In this article, we are going to mention some of the excellent ways in which 3D printing has bought a significant change in the medical industry.
3D Printing Labs

One of the trends that have emerged recently would be printing objects directly in the hospitals. A few years ago, there used to be only a few hospitals that used this technology directly. But now, the trend has spread widely to most of the hospitals in the United States and other parts of the globe. They buy the best 3D printers for the3D printing labs in their complexes to assist healthcare professionals in their day to day activities.
Dr. Justin Ryan, a research scientist, and biomedical engineer has worked in collaboration with more than 15 institutions located in six countries worldwide. The work is mainly to print models specific to patients' prior surgery to understand the anatomy of the patient.
They offer a better surgical outcome with these 3D labs. Ryan explains that doctors are going to be trained better, less time will be spent in the surgical suite, the patient will spend less time under anesthesia.
All of this ultimately means that the patient will spend less time in the open environment. Ryan hopes that it will help in reducing mortality and morbidity. Clinical trials are going on for understanding the impact models will have on surgical outcomes.
Affordable Prosthetics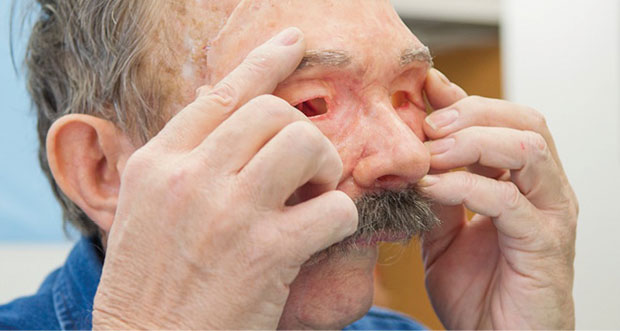 Initiative taken by the non-profits, 3D printed prosthetics for patients are being offered at a low cost. The MakerBot-style printers are creating a massive impact by supplying these affordable prosthetics, especially in the developing countries. The prosthetics have the latest technology and have the potential of changing the lives of people who did not have any hope without these devices.
Certain organizations like Not Impossible and Range of Motion Project (ROMP) are using 3D printing for building high quality, low-cost orthotic braces and prosthetic limbs for patients who wouldn't have received them otherwise. E-Nable is known for encouraging engineers and other individuals all around the world for building arms and hands with their 3D printers in their free time, taking help from the open source designs of E-Nable. The organization has provided about 1,980 arms till date, mostly for kids.
Customized Medical Implants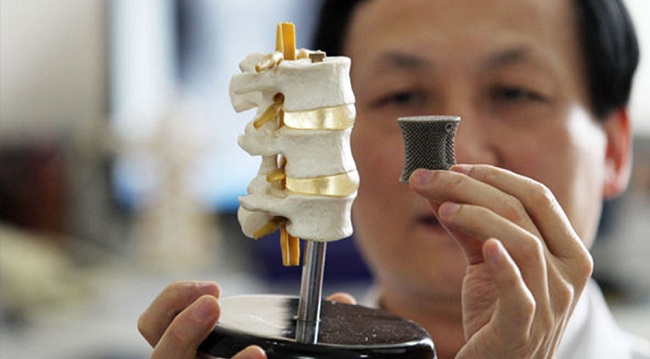 Several bony part 3d printed replacements like skull, spine, ankles, hips, or knees are implanted each year. The future is also known to hold promise in creating patient-specific parts. The Food and Drug Administration hasn't approved it, but some of them have been cleared under the emergency clearance process.
The University of Michigan developed the tracheal splint for an infant who has a congenitally defective trachea that collapsed from undergoing conventional treatment. With the help of a 3D print replica, the bioengineering-surgical team was able to treat the weakened trachea.
Customized Protective Aids and Devices
As 3D printing offers rapid, low-cost, high-quality production of any material from hearing aids to dental implants, they are known to provide better protection because of its better fit and higher efficiency.
Biomaterials for Complex Organs and Organ Structures
It is a vision in the future, but it has the potential to bring a massive change in the medical industry. With the advancement of 3D printing, the thought of reproducing human organs with the help of biomaterial more than a simple pipe dream. One step at a time, researchers are starting with simple structures like bladder, bone, cartilage, blood vessels, and skin in order to move to other complex organs like heart valves.
Drugs and Medication
Lee Cronin, a chemist from the University of Glasgow, mentioned that he is interested in doing the same thing that Apple did to music with prescription drugs. He suggests that 3D printers are capable of assimilating chemical compounds at the very molecular level. It means that patients will be able to go to the online drugstore and make use of their digital prescription for buying a blueprint and chemical ink for printing their drug at home.
Medical Equipment
3D printing is already used in poverty-stricken areas. As these printers can manufacture items, it can very easily d the same for medical equipment at a lower cost without compromising on the quality.
3D printing is just like the many revolutionary technologies that are a part of the healthcare industry. It is indeed a boon to society.