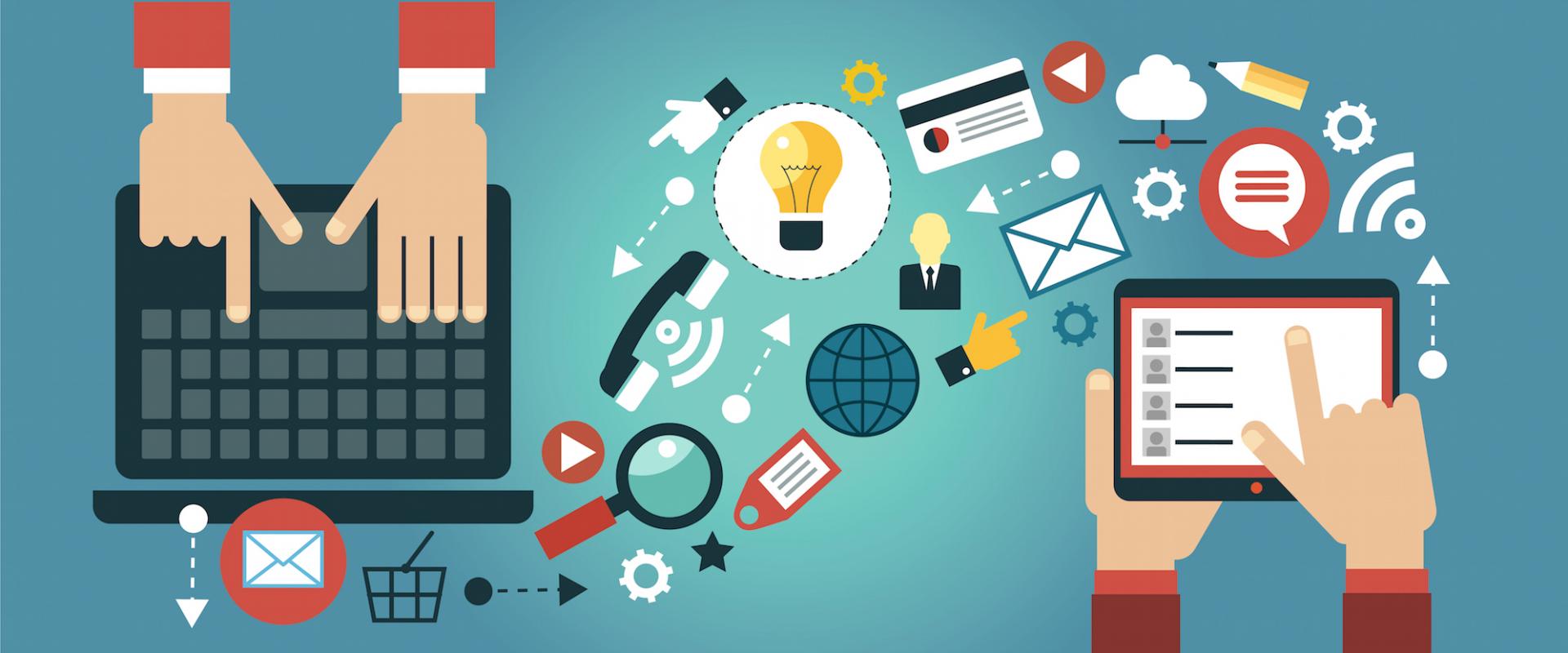 The growth of Internet and technology has greatly influenced the world of e-commerce business. In simple terms, E-commerce defines buying and selling of goods and services over the network (Internet). As the world is moving technologically, the inception of e-commerce has moulded the life style of people around the globe, thanks to the convenience and flexibility it offers to customers. From a small pin to an expensive Iphone, one can literally buy anything with e-commerce sites.
Let's look at the top 5 emerging trends that will define the future of E-commerce.
Smartphones
The wave of smartphones has incredibly influenced the online market as the 30% of online sales are coming from mobile devices which are too high to ignore.
In addition to that, customers find it more convenient to shop on the go with their mobile and tablets than to log in into PCs.
As the trend of shopping over mobile device has been growing in large number, companies tend to customize their websites that can be easily accessed with smartphones and tablets.
Many companies have even introduced their own apps for android and iphones.
Efficient Tracking and Delivery
To build a long term global relation with your customers, you must ensure a proper delivery of the goods to customers.
Smooth tracking of the ordered product until it is delivered to the customer's doorstep creates a strong goodwill in the minds of users.
Customer is the King
As the competition is growing in e-commerce world, customer expectations are on high stream in terms of services.
Recognize their need and expectations, understanding their preferences, offering them additional rewards are some of the great tactics to attract more customers.
This trend of valuing your customer and treating them well is one of the strongest driving forces behind the success of e-commerce market.
Security
Addressing all the security needs in terms of online transaction build a strong trust in the minds of customers.
Considering the fact that online transaction is an integral part of every business running online, it becomes their main responsibility to ensure easy, secure and risk free transactions.
Checking all the security measures related to e-commerce transactions that helps protect the data transfer over internet is what every customer demands.
Safe and secure websites fetches more attention from the people around and thereby builds a good reputation of the business.
Therefore, the trend of providing easy and secure platform for their customers will steer the future of e-commerce in future.
Informative Content
A well written content is something that tells more precise about company and its products to consumers.
It is something a customer can relate and interact with and get insights into what business is offering.
E-commerce Industry knows the worth of an attractive content that can easily bring their customers closer to them.
Therefore, investing in content marketing strategy will be a win-win game for E-commerce industry.
No wonder, the e-commerce Industry has been rising in leaps and bounds and will grow even more in future.