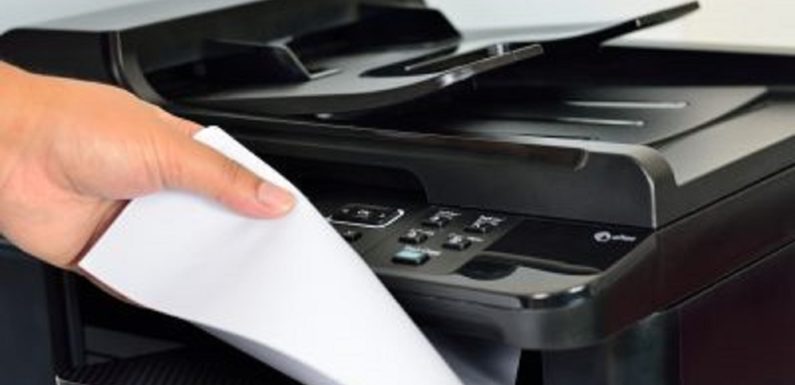 With branches in over 180 countries and 108K employees, Ricoh Company is proactively following and implementing a wide range of environmental sustainability practices for more than three decades now. It is one of the most reliable and reputed copier brands available on the market today. Quality of the Ricoh copiers is high, and the company offers excellent service throughout the entire lifecycle of the product. The world is moving forward with new ideas and new ways of improving daily lives.
Innovative thinking compels productive and useful change. If you own a startup company, using the local copy centre to make copies is a perfect way to start. However, it is not the best way to grow a business. The time and the cost you use for copying may become increasingly expensive.
So, it is always best to buy or lease Ricoh copiers. Copiers are machines used in businesses and homes that make copies of papers, forms, or documents. Businesses use copiers for large-scale copying of their documents whereas homes use it for small-scale copying needs.
Now, we will discuss the benefits of Ricoh copier in detail.
Advantages of Ricoh Copier
#1 Lanier features:
Lanier copiers offer top quality, quick, and affordable solution for copying documents. No matter if it is coloured copy or black and white, you can expect efficient and affordable delivery within no time. Ricoh copiers combine both versatility and affordability. This makes it caters to a hi-tier touched segment in today's market.
#2 Speed:
This is the important reasons why we most often need copiers. Copiers can deliver you a copy within ten seconds; seems pretty quick isn't it? Moreover, the simple and easy editing features help you to alter the documents according to your needs. In addition, for giving your forms or documents a finishing look, a 20 bin punch or stapler bin feature is also provided as an option.
Whether it is coloured or black and white copies, Lanier feature allows Ricoh copiers to deliver on an average of 22 copies per minute. Furthermore, its fully flexible network printing module allows you to access different document management solutions directly from your computer.
#3 Efficiency:
A copy machine can be centralized. With just one or two copiers centrally located, the number of employees can use them for their copying needs. This way, you can effectively utilize your copy machines and make it accessible to all departments, simultaneously.
#4 Pollution prevention:
Ricoh copiers have been manufactured to acquiesce the restriction of Hazardous Substances Directive. According to this policy, any electrical product will not be released onto the market if it contains six major risky or unsafe substances. In addition, these copiers also comply with registration, evaluation, authorization, and restriction of chemicals. In other words, every chemical element used in the product are absolutely registered and handled carefully.
#5 Flexible and convenient:
Purchasing or leasing copier enables you to use them whenever you want. This eliminates your need to visit the copy shop every now and then. Modular equipment and a wide range of features allow you to select various capabilities you want in your copier. In addition, you can add on extra features just by upgrading your product. Copiers beat the resolution, rate of operation, and output quality of lightweight multi-function devices. Overall, copiers enhance the speed of your work.
#6 Clean process:
Ricoh copiers provide clear copies of the documents you want to copy. The ink from the copier machine does not spread on the paper and rub on the person using the machine. On the other hand, low-quality copying machines can be messy and spread the ink all over your document or transfer ink from paper to the person using the paper.