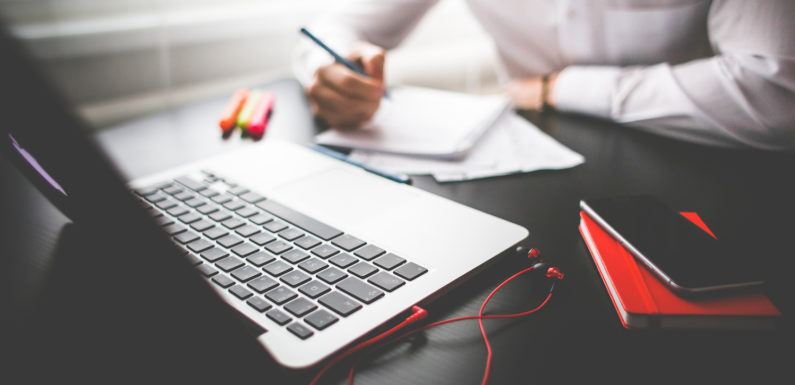 Finding a good laptop is definitely a daunting task but finding one for business and work is some serious business. You would definitely not want something that's durable, secure, capable of lasting for long working hours and is light at the same time. With the transition in technology, almost every brand is coming up with a number of different laptops having countless features. You have a number of options to choose from but is always a good idea to never be fooled by the companies' marketing tactics choose the perfect one.
As the technology is making everything work for us in a better manner, it is also making things easier for us. Laptops have been outselling desktops for quite a while now and almost every workplace uses a laptop rather than a desktop. One reason is because laptop is faster and more convenient and second reason is that it is portable and you can carry it wherever you want which means you can easily work from home without the fear of having no data at all. With time, laptops will be replaced with tablets but for now, let's just stick to the growth and benefits of laptops and choose the perfect ones. One good example for online game lovers is the Razer gaming laptop, highly recommended both by gamers, non-gamers and tech experts.
Work oriented Laptops might look like normal laptops, but they have a few features that distinguish them from the normal ones in order to meet the business needs. A few of these features include Biometric (fingerprint and facial recognition), power management, professionally certified networking, Trusted Platform Module for secure access. A work-oriented laptop should have a good battery life which could work all day long. Along with that, this laptop should also have a good memory to store all the necessary data without the fear of losing it.
So, if you're looking for a sturdy workstation, a pocket-friendly laptop, an adaptable hybrid and an all-rounder machine, we've got you covered to make the right choices keeping in consideration the power, battery life, feature set and value for money.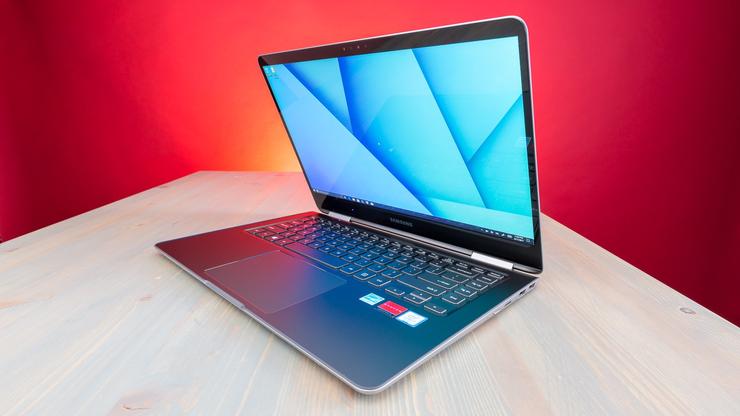 Apple Macbook Pro with Touch Bar
With a touch bar and some amazing features, Apple Macbook Pro is the best ever. It has a Dual Core Intel Core i5-i7 with Intel iris plus graphics, an 8-16GB RAM and the perfect screen size. The performance is super-fast and even though it has a few cons, it claims to be one of the best business laptops. Moreover, Macbook Pro can be a very smart choice if you work with applications like Photoshop.
Acer Aspire S13
If laptop price is sensitive but still looking for something that's best, then Acer Aspire S13 is the best option you have. It offers great functionality packed in great chassis. It is lighter than the 13-inch Macbook Air and is ideal for business travelers and side hustlers. The Intel Core i7 processor is powerful enough for multitasking business usage, and the display (1920 x 1080) is better than many higher priced business laptops. Furthermore, it has the most comfortable keyboard.
Dell XPS 13 9370
Even though Dell XPS 13 9370 is a bit higher in price, it has a number of great specs. XPS 13 comes with an Intel Core i5. It has a 13.3 inch-screen size, and resolution of 1920 x 1080. As with all Dell laptops the XPS 13 can be upgraded, but each boost comes at a price.  It offers a fantastic battery life and gives high end feels.
HP Envy 13t
This one is the perfect business machine which is reasonable yet speedy and comes with Intel Core i7 processor. It has an 8GB RAM and a great quality touch display screen. It has a good battery life and a first-rate laptop!
Toshiba Portege Z30-C-138
This one is more of a notebook and less of a laptop. With a powerful system, it also offers great connectivity and battery longevity. It is packed with 2.5GHz Intel Core i7-6500U, Intel HD Graphics 520, 16GB RAM and 13.3-inch screen. The battery life is up to 11 hours and is great in portability as well. It also has a fingerprint reader, a 4G LTE Modem and a GPS!
Google Pixelbook
Looking for a gamechanger for your business needs? Google Pixelbook is the perfect option! It is super slim, comparatively expensive but has some really great features. It is the most attractive laptop, it is fun with typing and backed up with Google's security.
Wrapping it up
Even though laptops are still at rage and the list keeps on updating, you should be prepared to spend a small fortune on the perfect one. Make sure that companies' marketing tactics never fool you into ending up with sub-par hardware for a bloated price. You should find a suitable business laptop keeping all the above features and factors in mind during your pre-purchase research.