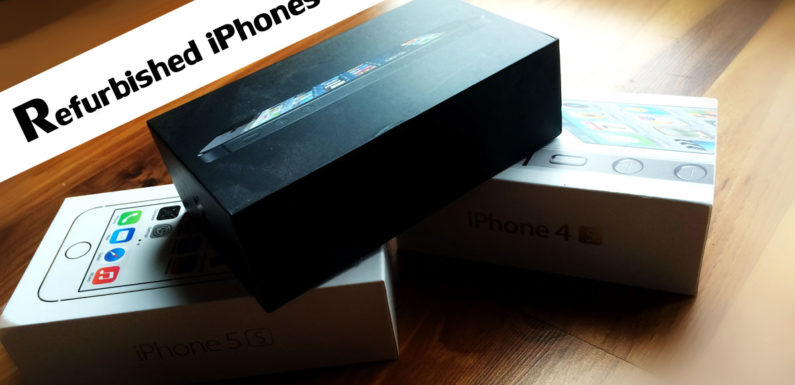 Nowadays, there's an endless race of electronics surrounding our lives, but only a couple of us can really afford every gadget that gets our attention. Price tags on new devices are rarely sensible. However, if you bring an eye into the refurbished market, you can get some of those electronics at better discounts, and in case you are careful, they will be indistinguishable from the new ones.
The lower price is not the only benefit. Refurbished merchandise has often experienced stricter testing than gadgets that are brand new, so you are less likely to experience a fault.
Should I Buy the Refurbished One?
Numerous individuals are put off because of the refurbished tag; however, it's a sweeping term that covers tons of potential situations. All it truly implies is that the product or device has been returned. The maker may have repaired a major or a minor fault in it. It could have been returned as a result of damage in packaging. There's also a possibility that the purchaser simply changed his or her opinion.
The maker will completely test the product and make any repairs that are esteemed essential. Then the manufacturer will clean the device up, reset the product to factory conditions properly, and repackage it. Much of the time you'll get a gadget that is as good as a brand new device. You can also expect that it will work just as a brand new device and will last long.
Which to Purchase?
Refurbished cell phones, PCs, tablets, laptops, cameras, and as well as TVs can be discounted by up to 50%. We've seen recommendations that you should stay away from specific kinds of products; however reasonably, refurbs are almost always a small gamble, regardless of the category of electronics.
You could get a gadget that has been returned unused. It can't be exchanged as new, however, in every practical sense, it is new. Or, you could also get a product that is scratched or has a genuine repeating issue. You can relieve the risk in a few ways.
Where to Purchase?
This is the most imperative thing when you purchase a refurbished product: just shop at reputable spots. As a rule, the greater the brand is, the better your chances are of getting a properly tried gadget with a decent guarantee.
Here are a couple of official outlets you can depend on:
Apple Store — Devices are certified and tested with a warranty of one year.
Dell Outlet — Devices are certified and tested with "as new" warranty.
Amazon Kindle Outlet Store — Devices are certified and tested with a warranty of one year.
Nikon Outlet — Devices are certified and tested, but just come with a 90-day warranty.
HP Outlet — Devices are completely tested and come with an "as new" warranty.
Lenovo Outlet — Devices are certified and tested, generally has a warranty of one year.
This is not an exhaustive list. There are also some huge online retailers offering gigantic discounts for returned and refurbished products. The distinction is that they don't more often come with warranties. The products will have been repaired and tested, by either the retailer or the maker, but you'll most likely need to depend on the return policy if something turns out wrong.
Retailers Offering Refurbished Products:
Amazon Warehouse Deals — Returned electronics that are completely tested.
NewEgg Outlet — Refurbs repaired and inspected. Offer a lot of deals and discounts.
Best Buy Outlet — Devices are completely tested and certified with a warranty of 90 days.
You should avoid purchasing from anyplace that doesn't accept returns. You will get some clearly astonishing deals on eBay and through different online dealers, however before you consider purchasing, read the merchant's terms and conditions carefully, check its reviews, and search for audits. If you find everything fine, only then go for payment.
Final Words
Refurbished products are good to go with but you should do some research on the device that you may purchase. Try not to expect it will come with the standard additional items; check what you'll get with the vendor before you purchase. Try searching for normal issues by going through reviews and forums. It can be a smart idea to make a list of issues that owners have run into with your chosen product. This search will enable you to pick precisely and furthermore help you with some potential defects to check.
When you get your device in your hand, ensure that you test it completely. Search for cosmetic imperfections and check for the basic issues those others have experienced. You have to rapidly decide whether you need to keep it, especially if you've purchased from a retailer with a limited warranty or returns strategy.
If you purchase directly from a big brand like the ones mentioned above, then refurbished products can be an incredible product. And also if you are purchasing from a certified third-party seller, you can get the best possible deal. Just don't forget to do your research before making payments.