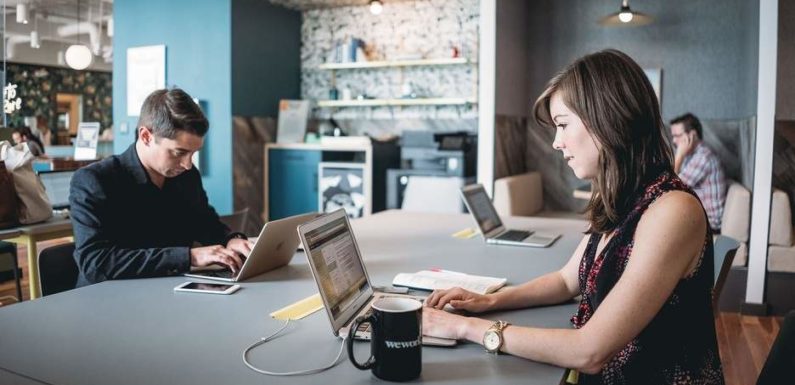 Sharepoint has become a brand in itself and has added one more successful feather to Microsoft's product range with its new release of SharePoint 2019.
2001 was the year when it was first introduced to us. It emerged as an effective web-based collaborative platform. However, it was from 2010 that business relevant updates began to improve Sharepoints efficacy. After its 2013 update release, the platform was recognized as one the most efficient document management and storage system. Still, it was Sharepoint 2016 release that brought many significant changes and modifications to the platform. New features in Sharepoint 2016 made it highly configurable and enabled several Microsoft Development company to employ it for their business.
Now, let's discuss the big cat, Sharepoint 2019.
If any of you were thinking that this version of Sharepoint would be the last Sharepoint edition, then let me quote what Bill Baer (Sharepoint Senior technical Manager) said, " SharePoint 2019 release should be seen as the beginning and not the end". So, it's clear that Microsoft Web Development would witness the legacy of Sharepoint with advanced releases and updates in the coming years too.
Sharepoint 2019 didn't create any fuss when compared to its older releases in 2016, and 2013. It's because most of the features on board in Sharepoint 2019 are just the reciprocal version of the online version introduced in 2016 itself.
To this, Baer explained that Microsoft is building Sharepoint Server 2019 on the same core platform as the one for Sharepoint Online (with Sharepoint Server 2016). Due to this particular reason, users will definitely find many similarities between them. However, it doesn't mean Sharepoint'19 has nothing new to offer. This server will unlock some modern experiences for the users with which they would be familiar and be intuitive at the same time.
The versions that are offered by Sharepoint 2019 are: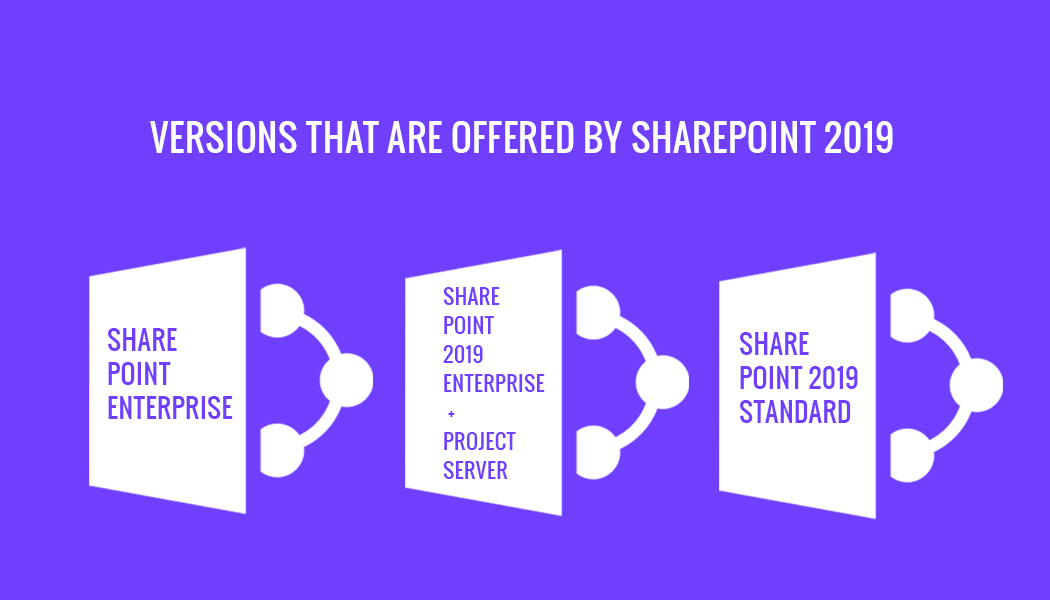 Sharepoint Enterprise
Sharepoint 2019 Enterprise + Project Server
Sharepoint 2019 Standard
Quick Takeaway:
Sharepoint Server 2019 will provide improvements and innovative abilities to the platform in three primary areas:
Unique ways to deal with content on devices and browsers.
Convenient, natural and instinctive user experiences (which would be based on the user's investments in Sharepoint Online).
Robust scalability, security, and compliance capabilities to suffice a developing market.
Note: Sharepoint 2019 supports stretched farm architecture.
Let's discuss some of the significant additions in Sharepoint 2019 that'll make it more compelling, mobile, flexible, and easier to use for the users to gain modern experience:
SharePoint Home Page
The HomePage in Sharepoint will offer easy access for the users to numerous Sharepoint sites. The users may also surf and scroll several sites that they follow. Apart from this, users will be provided with a quick 'Create Sites' option on the home page itself. However, the availability of this option would be dependent on the administrator will.
List & Libraries
Sharepoint Server 2019 offers modern experiences for the Microsoft Web Development companies in its lists and libraries section. The lists and libraries presented by default with Sharepoint Online are optimized for general tasks of users. It would now assist the users in filtering, formatting, sorting the documents, along with ease of copying and moving the files from one place to another.
New Pages
To ensure customization of the pages, Sharepoint 2019 would help the users in adding images, embed videos, documents, site activities and much more. So, with this new update, a user can enhance their experience by employing Word, Powerpoint, and Excel documents along with embed video content too.
New Team, Site Pages
This feature deals with the communication website. We all know that if a website is communication-based, then they would have to display stories, share relevant news, and also broadcast instant messages to others. For such websites, Hero web part in Sharepoint 2019 will display up to five content items, which may include text, images, or even targetted links to draw the attention of the users.
Lists
SharePoint 2019 has introduced a new list that would render any team or individual to collaborate, share, and access information around structured data for simplifying their business processes. These lists would modify the way users will create and interact with the information on the platform.
Note: Microsoft Development with Sharepoint 2019 release aims at bringing customers closer to the cloud and the cloud, closer to the customers.
Conclusion
There's no doubt that Sharepoint is a phenomenal addition to the platform. It's definitely a multi-tentacle beast for any business who desires to work with a team and has to handle a plethora of data.
Although the users were disappointed on the number of features been added. But with its base on Sharepoint Online, that's okay since next update would definitely be worth it. Remember, Sharepoint 2019 has been built for continuous innovation for enhancing Microsoft Development Services.
Till then, Happy SharePointing.