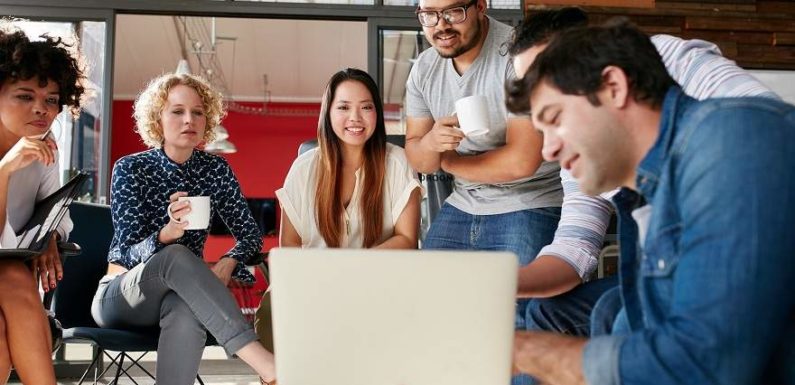 What is the Right All in One MFD (Multi-Functional Display) for You?
There are many marine MFDs (Multi-Functional Displays) in the market today, each with its own configurations and unique features. Knowing the right MFD to choose for your boat can be complex and confusing.
To start with, there are several well-known manufacturers of MFDs such as Humminbird, Raymarine, Garmin, Furuno, SI-TEX, Simrad, Lowrance, and Onwa to choose from. Then there are technical jargons to grapple with.
To help you choose the right all-in-one MFD for your vessel, here are essential things you should look out for, explained in simple terms.
A Combination of Keypad and Touchscreen
Go for an MFD with both keypad and touchscreen technology. Having both facilities automatically enables redundancy in your MFD system.
In case the keypad of your MFD stops working, you can use the touchscreen feature to operate it and if your touchscreen doesn't respond to your touches, you can make use of the keypad.
Pinch-to-Zoom Technology
MFDs allow you to display different screens at once, meaning that the more screens the display is split into, the smaller each screen becomes. This is why you need to be able to pinch the screen to zoom so you can have a larger and clearer view of images and charts.
Large-Format MFDs
MFDs come in different screen sizes, go for the large-format, if you have the space for it on your boat or ship. Bigger screens offer better viewing experience compared to their smaller counterparts.
Specifically, go for at least a 24-inch screen MFD.
High-Resolution Display
The ability to see what is on your MFD is probably the most important thing as far as marine navigation is concerned. Choose an MFD with a high-resolution display. A higher resolution display makes images come out sharper and crisper.
If you can afford it, go for an MFD with a resolution of 1920 x 1080.
Intuitive User Interface
No one wants to read through entire user manuals before they can operate an MFD. An MFD is a tool you use on the go, so consulting user manual while in motion is out of question.
Furthermore, you don't want to necessarily go through several training and rehearsals to use a tool that is supposed to be simple to use.
You should know how to use your new MFD the first time you see its console. So, go for MFDs that feels natural to operate.
Wide Viewing Angles
You are not always in a static position as you sail. So, you want to be able to view different screens on your MFD from different positions. MFDs with ultra-wide viewing angles make this possible. That is the type of MFD you should snap up.
Daytime Visibility
The MFD you are going for should be sunlight-viewable. In addition, you should be able to view what's on your screen through polarized sunglasses.
To put it bluntly, any MFD that can't be viewed in daylight is essentially useless. This is why you need to factor in a high-resolution display as you consider the MFD that is right for you.
High-Performance Processor
To get an accurate and crystal clear reading on your MFD, you need an MFD that comes with a high-performance processor.
A high-performance processor eliminate buffering and delivers a lightning-fast touch-and-go response when you pan, zoom, move, switch screens, swipe, plot a chart, or issue any command to the system.
Essentially, you should go for an MFD with a quad-core processor. A quad-core processor has four complete processing units. Each of the units runs independently and simultaneously leading to better performance of your MFD.
Waterproof System
It goes without saying that a marine MFD should be waterproof, but it bears pointing out because of the various labeling available when it comes to protection from water.
We have waterproof, watertight, water-repellent, and water resistant. The difference between them is the degree to which they prevent water from entering the MFD system.
Waterproof means the system is designed to prevent water from entering the system by any means. It is the best protection from water there is.
Watertight means the system is designed as tight as possible so as to prevent water from entering the system. Water can still penetrate if immersed for a long time.
Water-resistant means the system can prevent water from easily entering it but not entirely.
Water-repellent, as the name suggests, repels water but does not entirely prevent water from penetrating the system. A perfect example is an umbrella.
Watch out for these labels and go for the ultimate solution, which is waterproof.
Easy Integration with Existing Vessel Equipment
There are several instruments, modules, and accessories to integrate into an MFD. Think of radar, GPS, sensors, sonar, chartplotters, cameras, engine control, and so on.
Ensure your new MFD can be easily integrated with existing equipment on your vessel to create one unifying vessel-wide system. If not, you may need to buy new accessories, which can rack up your cost.
Look out for MFDs with multiple input ports so you can easily plug and network other individual systems.
Multiple-Panel Split-Screen Layout
One of the major attractions of MFDs is the ability to view different screens at once. But there is a limit to the number of panels you can display on the screen. Go for an MFD that gives you the option of displaying up to six panels.
Customizable MFD
The right MFD is one that suits your vessel type and meets your unique needs. So, when buying an MFD, consider how easy it is to customize it to fit your needs.
Streamlined Operation
You shouldn't have to press several keys or touch many on-screen buttons multiple times to get something done on your MFD. With one touch or swipe you should be able to get to a screen quickly or activate a function and get the result you want.
A well-designed MFD system eliminate many steps it takes to accomplish a task – this is the kind of MFD you should choose.
To wrap up, choosing a perfect marine Multifunction Display for your vessel is not that difficult if you have the right information. With the above essential specifications, making the right choice should be a cinch.