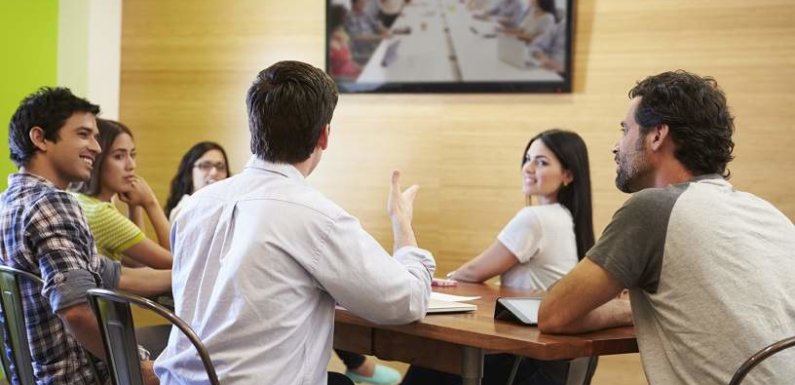 Businesses should take advantage of live-streaming content. Whether it's behind-the-scenes videos, corporate training videos, or news content, the more content you have, the more people you'll attract to your business. It's important to create live-streaming and video content on an ongoing basis. When starting IPTV business, an IPTV can help you create the content you need so you can get it in your customer's hands. Here are some reasons why these solutions can help you out.
Host a Whole Video Delivery System
The great thing about Internet Protocol Television is that you can run a video delivery system from your office using your IP network. People used to be expected to run long cable connections in order to deliver video throughout the building, but that's not the case anymore. You'll save time, money, and hassle. You'll also receive high-quality video streaming for the entire organization.
Your brand will become a hit as a result. Not only will your customers love you, but your staff will love you as well. The entire company will be satisfied with the streaming quality of the video content. It becomes a simple and effective process for everyone involved.
Distribute Your Content from Anywhere
When you're starting IPTV business, you'll want to put your content anywhere. Another benefit is that you can distribute your content anywhere online. You can host your own live-streaming channel. You can also choose to share that same content on social media. You have unlimited uses for your live-streaming content.
Did you know that 46% of live-streaming and video content is viewed on a mobile device? You'll want to take advantage of this by creating a mobile appthat allows customers to watch content on their smartphone or tablet. It's a great way to engage with your customers. They'll look forward to receiving the content they need on the mobile device they prefer to use.
IPTV Allows You to Personalize Content
Most live-streaming content is delivered to a certain channel that users have access to. You should take advantage of IPTV, you want to create personalized content that relates to your target audience. When you provide personalized content, you're sharing interactive content that can be viewed across many devices. Your audience is receiving the type of content they need and could use to improve the user experience.
Distribute Content from Multiple Sources
This solution works best when you create content from a wide variety of sources. Financial businesses are using cable and satellite internet to distribute their content in a short amount of time. The right type of service will allow you to distribute and manage your content from anywhere so you can upload it to the right channel. You can distribute it to a customer in another who needs it immediately.
Control Your Content Delivery Methods
This reason is pretty self-explanatory. This business solution provides you with a centralized control hub. You can distribute, manage, and record video content and live-streaming content from any section of your business. It makes it easier to get that content in the hands of your customers.
These are just some of the reasons why you should consider live-streaming your company operations. It's a great way to increase exposure to your brand, which will result in increased revenue and sales.