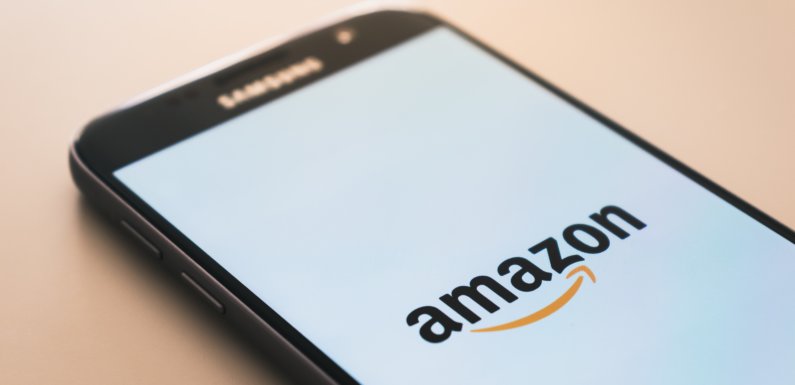 Prime Day is an annual shopping holiday that lasts for several days and gives Amazon Prime members access to exclusive deals.
This year, the event fell under scrutiny as people spoke out against some of the company's practices, including the way it treats workers.
Here are four lessons learned from Prime Day this year.
1. Disgruntled Workers Were Ready to Protest
One of the main protests to stand up for the rights of Amazon's facility workers took place in Minnesota. There, some employees commented that days on the job are like aerobic workouts, and people are under constant pressure to meet their quotas. Speaking of quotas, some of Amazon's Muslim workers fought for reduced quotas during Ramadan. They wanted sufficient time during workdays to pray, too.
People also protested elsewhere around the world. For example, 2,000 German workers launched their public outcry against poor working conditions and the inability to earn a living wage.
The protests' widespread nature means Amazon should not assume disgruntled workers will show up in only a few factories in future years. More workers are speaking out, and such protests will likely continue unless the company does something more to keep its workers safe and healthy. Many of the complaints center on how workers have to fulfill orders too fast.
Unfortunately, that issue has likely only gotten worse this year. For the first time, Amazon promised one-day shipping to its Prime Day customers. Shoppers got purchases faster, but workers had to keep ramping up their pace at potentially dangerous levels.
2. Prime Day Can Aid Other Large Retailers
Other retailers wasted no time in capitalizing on the positive parts of Prime Day — such as the fantastic deals. They promised some of their own, and it paid off. Retailers with annual revenues above $1 billion saw a 64% increase in sales during the 48-hour Prime Day period. That's a 10% boost over last year's sales for other retailers. Then, Prime Day only lasted for three days.
It's unclear how significant an impact — if any — the protests had on urging people to find deals elsewhere. Hundreds of brands had their own versions of Prime Day and commonly used "prime," "cyber" or "Black Friday" keyword targeting in their marketing.
People around the world collectively bought 175 million items during the event, making it the company's largest-ever shopping promotion. That doesn't necessarily mean the protests didn't harm Amazon or a tiny sliver of overall shoppers bought from other places. It's impossible to say for sure. Even so, Amazon has tremendous reach.
3. Social Media Was Instrumental in Stimulating Momentum
As a reminder of what a useful tool social media can be for getting the word out, consider social media users' behavior in the run-up to Prime Day. Some users posted a graphic on Twitter — featuring a similar font and color scheme to Amazon's official media — that said, "It's Strike Day" and reminded people not to shop at Amazon to show solidarity.
Interestingly, users on an Amazon subsidiary's gaming-centric site called Twitch planned protests as well. Many Twitch streamers went beyond boycotting Amazon and stayed off Twitch during the two-day sale. Although, for some Twitch streamers, taking that route was not so clear cut — especially when Twitch is a substantial part of their online livelihoods.
This lesson is most applicable to companies that might want to emphasize their similarities to Amazon and their equally enticing deals. Not everyone who talked about Prime Day on Twitter did so with blunt positivity. Research shows that people posted 184,610 Amazon-related tweets during Prime Day, and sentiment analysis tools classified only 46% of them as positive.
So, for instance, a company could write a tweet that says something like, "If Prime Day deals don't pique your interest, why not see what we have instead?"
4. The Prime Day Controversy Caused People to Scold Media Outlets
A surprising twist associated with the Prime Day backlash was a similar backlash felt by media outlets that merely published pieces to alert people to the best deals. It didn't take long for readers on Twitter to hit back and take the side of the striking workers. Those individuals felt that as publishers filled readers in on what they could buy during Prime Day, they contributed to the problems associated with Amazon.
Marketers should keep this potential side effect in mind, especially if they come out strongly against Amazon in previous coverage or if they have a direct link to a company or person involved in a strike.
Alternatively, these outlets could provide boilerplate material at the bottom of each blog post that reminds readers that the writers' opinions do not necessarily reflect those of the company at large.
The Outrage May Continue or Repeat
The pushback on Amazon is likely not over. It may calm down until the holiday season starts or the next Prime Day kicks off, though.
That said, forward-thinking companies can apply these lessons to reach out to those who don't want to give Amazon their business but appreciate saving money.
Image via Unsplash