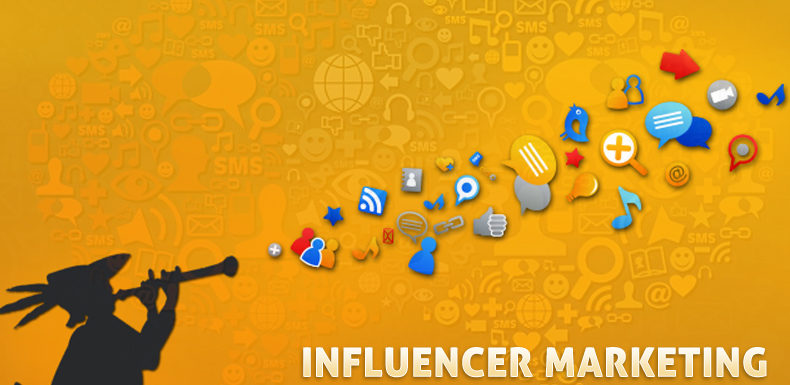 Regardless of the size of your online business, it's important to understand the importance of search engine optimization (SEO). Why? Because SEO is the key to sustain and prosper in today's competitive digital landscape.
A study on click-through rates and their correlation with search rankings have revealed something extremely interesting. Pages that rank higher on Google have a higher click-through rate. So you realize the importance of SEO and the need for improving your rankings, right?
Image Source – ignitevisibility.com
There are a number of digital marketing tactics that can improve your SEO strategy. Of these, influencer marketing is a particularly interesting one. Of course, you may already know that it's one of the top choices for brands and marketers today. According to a Linqia report, 39% of marketers are planning to increase their budgets for influencer marketing in 2018.
In fact, when executed well, influencer marketing can be pretty effective at helping you to achieve your marketing goals and drive revenue. Some brands have even earned more than $6 in media value for every $1 invested in it.
In this post, we'll explore four easy and effective strategies to help you boost your SEO with influencer marketing.
1. Leverage Influencers to Keep Your Content Fresh
Generating fresh content on a regular basis is not an easy task. However, the freshness of content on your website is an important factor that determines your search rankings. Google has been pretty vocal and upfront about it. Adding fresh content regularly can enhance your website rankings. Otherwise, your rankings can actually drop.
This is precisely the reason why you should consider collaborating with influencers. Influencers are master content creators. They can create fresh content for you that helps to boost your website's ranking. Such interesting, engaging, and fresh content can not only fill your content gaps but also pump up your SEO.
Sometimes influencers even encourage their followers to come up with new content ideas. By leveraging their own talent and their followers, they are capable of developing original and unique content for your brand. Such content can be in a variety of formats such as blog posts, interviews, or podcasts.
For example, Anthropologie, an American clothing retailer, often publishes interviews with influencers who are experts in style and fashion. They interviewed American fashion model and actor, Amber Valletta for their journal. Such strategies are a great way of generating new and fresh content that helps improve SEO.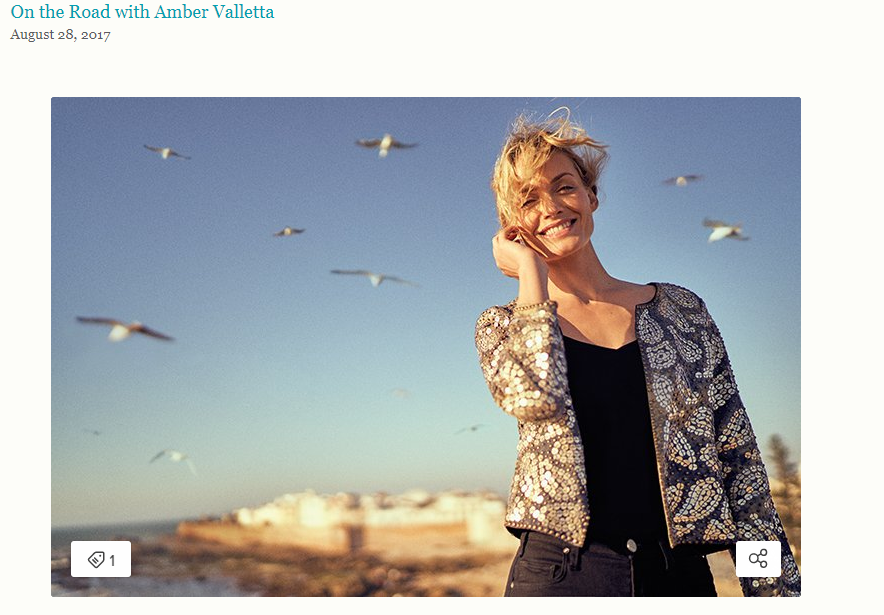 Image Source – Pinterest
A crucial aspect to successfully implementing this strategy is finding a relevant influencer. You need to select influencers whose followers match your target audience.
You can leverage influencer marketing platforms to find and connect with relevant influencers for your brand's campaigns. Platforms like Grin are easy-to-use and can help you find suitable influencers based on your niche, reach, and engagement requirements.
2. Increase Visibility and Engagement
Your business needs to stand out if you want to be seen and heard by your target audiences. This is why visibility and engagement are very important considerations for any business. They're also important factors in determining your search ranking.
However, gaining adequate visibility and engagement can be quite difficult to accomplish. Again, here's where influencer marketing can help you. In a survey, 76% of marketers reported that influencer marketing is extremely effective at increasing brand awareness.
Moz lists engagement as the 5th most important search ranking factor. Influencers can generate greater engagement with audiences, which can lead to an increase in traffic to your website. This can greatly impact your search rankings in a positive way.
Over 75% of people trust information shared by friends and families on social platforms and 65% of people trust influencers. And because people trust them, influencers are capable of generating better engagement.
Here's an example that shows how this tactic can work like a charm. Gloria Ferrer collaborated with influencers to promote their brand by launching a campaign called #GloriousBites.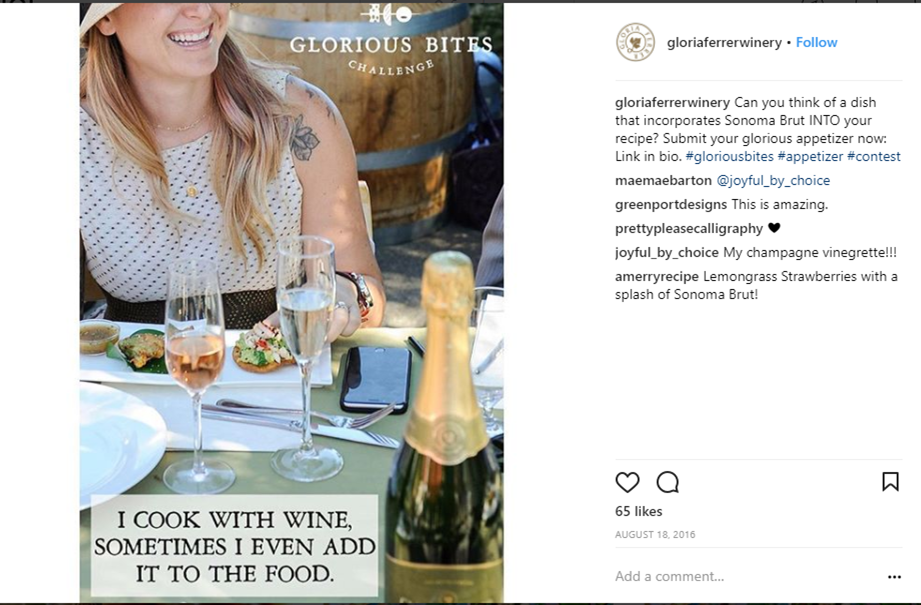 Image Source – Instagram
This hashtag was used by their influencers to generate a buzz about the brand. Their objective was to increase brand awareness. The campaign was successful and led to the generation of 44 million social impressions.
Why are we talking about this campaign? To demonstrate the massive reach of user-generated content. When you involve more influencers in your campaign, you can produce more content and reach more people. This increases engagement and traffic – resulting in an improvement of your search rankings.
3. Build Inbound Links
According to Moz, inbound links or backlinks are extremely important in determining your rankings. So how do you go about acquiring them?
One of the best ways to create quality backlinks is to write guest posts for influencers' blogs or websites. However, you need to make sure that these blogs or websites have a high Domain Authority. Quality backlinks from high authority websites can improve your search rankings significantly. You can also ask your influencers to write product reviews or other articles on their websites linking back to you.
Having said that, the quality and quantity of backlinks are equally important when it comes to SEO. Many brands generally work with influencers simply to have them promote and sell their products. Most influencers would mark such sponsored links as "nofollow" which means they won't be crawled by search engines.
So you need to ensure that you don't involve influencers simply for creating sponsored posts and promoting your products. Instead, ask your influencers to create high-quality content-driven campaigns for your brand. These could include how-to videos or guides, tutorials, reviews, and so on. These are a better source of high-quality backlinks for your website which can improve your ranking.
For example, Moz accepts guest posts from industry experts. And published guest posts include backlinks to the author's website. Check out how they have linked the author's bio in this post.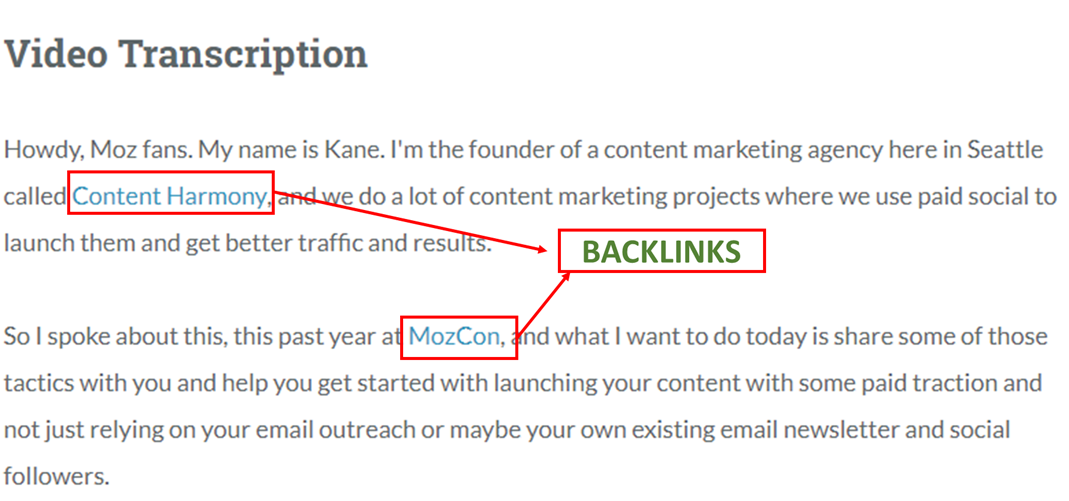 Image Source – Moz
4. Leverage Multiple Social Media Platforms
According to Moz, the amount of traffic to a website is one of the top five factors affecting its ranking. Customizing and repurposing content according to the different social platforms used, is a great way of increasing traffic.
Your blog posts, podcasts, or videos might not get equal amounts of engagement. For example, the set of people who like reading your blog posts may not enjoy listening to podcasts. So if you're not pushing your content out to all your social platforms, you're missing out on huge opportunities.
You need to ask your influencers to create content which can be posted on wide range of social media platforms. Of course, the content needs to be tweaked or customized according to the particular platforms it's being posted on.
Here's an easy strategy you can follow. Post all of your campaign photographs on Instagram using branded hashtags. Or using Twitter, you can post regular updates about your campaign. You can also ask influencers to create videos that you can promote on YouTube.
As you can see here, blogger and Instagrammer Krystal Faircloth has written a blog review of her experience with Blue Sky Cabo.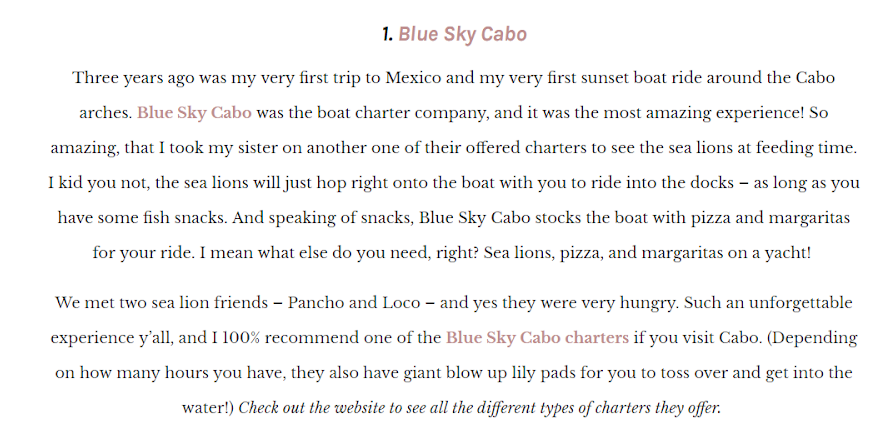 Image via A Pinch Of Lovely
In order to drive more traffic to this review, she's also promoted it on her Instagram account in a different format. This is one of the popular ways in which you can repurpose content to increase traffic and engagement.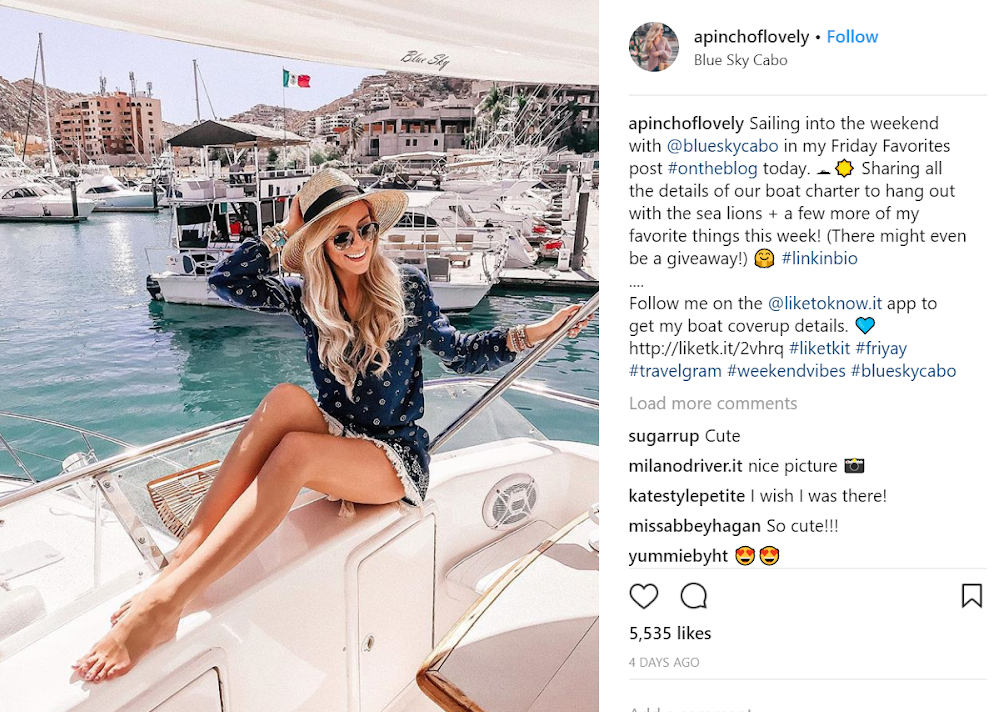 Image via Instagram
Final Thoughts
Influencer marketing is increasingly popular and being widely used by marketers. The above-mentioned strategies are the easy and effective ways to use influencer marketing to improve your search rankings.
Remember that high-quality links, traffic, engagement, and visibility can greatly improve your search rankings. And collaborating with relevant influencers can help you with all of them.
Can you think of any other influencer marketing strategies that effectively improve SEO? Let us know in the comments below.