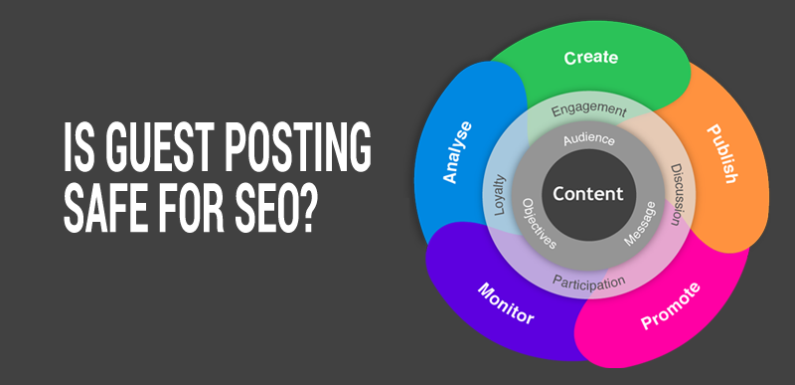 Blog posting can be beneficial for blogging and have the ability to boost ranking in search engines if it is done in proper way. Guest posting helps to earn good links back to the website. Even Google also allows guest posting. It is the traditional way to get targeted traffic on the website as well as increasing ranking in search engine result pages.
Here are some benefits of guest posting
Develop Relationship
Build Authority
Increase Brand Awareness
Marketing Tool
Develop Relationship
Good blogging helpful for you and your audience and it helps to increase followers. Guest Blog posting is a way to expand your social circle. Business relationships and connects you with potential clients.
Build Authority
The main purpose of guest blogging is Build Authority of blog and website and you can achieve this target easily with guest posting. When you get a backlink from high authority sites, Link authority increased and in the result, your page authority earns a good value.
Increase Brand Awareness
Smart marketers use guest posting for brand awareness and to drive traffic to their blogs. As a marketer, it helps to raise brand awareness and convey a message to just only targeted traffic.
Marketing Tool
Guest Posting is not just about posting an article on others website, it is actually a marketing tool. It helps you to promote your brand in different perspective
Guest Posting is Safe in SEO If it is according to rules of search engines.
SEO changes every day, you have to build a natural profile. It is all about quality, always post quality guest posting. Do not go for quantity, it is dangerous in SEO perspective.
Guest Posting is an art. Always do it in a natural way. Write proper guest posts to build links and make your track record better?
There are some techniques while building guest posts
Techniques to make Guest Posting Safe
Select Relevant Blogs
Go for Quality
Avoid Posting on Low-quality websites
Write Popular Guest Posts
Use Safe SEO practices
Do it in Natural Way
Select Relevant blogs
To get the best result of guest posting, Select relevant and same niche websites or blogs for it. Irrelevant guest posting can be harmful to website ranking and can damage ranking in search engine result pages.
Go for Quality
Always go for quality, not quantity. Writing few quality posts for an audience can boost your ranking. But writing number of post are not helpful to improve website ranking. There is popular saying "Quality is King". Google love Quality of the article, spun articles could be harmful.
Avoid Posting on Low-Quality Website
Sites that are too willing to get a guest post, especially for free, stay away from them. Research before posting an article on any website, check their page rank, authority, and Trust score. Websites with low DA, PA or spammy sites are harmful to website ranking in SERPs. You should look for sites that have high authority and publish articles on high PageRank blogs.  Never Trust any website only from its design, use PageRank checker tool to check its PR.
Use Safe SEO Practices
While you find blogs related to your website niche, make sure to follow SEO rules. For Example, use keyword expressions in a natural way. Avoid from keyword stuffing and check keyword density.
Do it in Natural Way
Make sure while writing a guest post, always do it in a natural way. Do not make it link list. Where is necessary to write any term that is not familiar and not explained in your article, generates a link for helping people to high authority web pages that clears this term. Never add anchor link where it is irrelevant, Put your link where it makes sense, do not make many anchor links pointing to your website. Otherwise, Search Engines will consider it spammy links.
Conclusion
Stop thinking about next Google update and think is it safe or not. Just write a helping guest post for the public. Understand people and know what they want how to fulfill their desires.