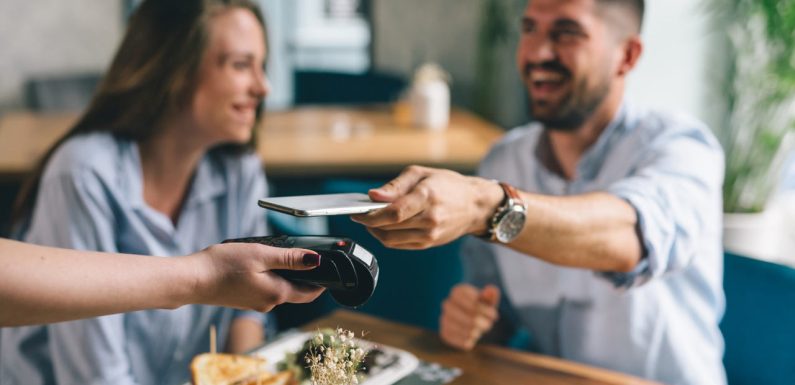 In today's fast-paced world, restaurant technology is rapidly transforming the industry. From online ordering systems to digital menus, restaurants increasingly turn to technology to enhance customer experience, increase efficiency, and stay competitive.
Managing a restaurant is tricky as it requires handling dozens of verticals and departments. Each division requires complete attention from consumers to the kitchen and inventory to delivery.
Mistakes and errors are more likely when you have to manage multiple things simultaneously. Technology is the saviour here, and we have seen many positive changes in the restaurant industry technology using next-gen technology.
The blog will explore five ways that restaurant technology is transforming the industry. As we delve into these trends, it becomes clear that restaurant technology is changing the industry significantly, and those who fail to embrace it risk being left behind.
Statistics
73% of diners say restaurant technology improves their guest experience. While 61% of diners say, handheld server tablets improve their guest experience.
95% of restaurateurs have witnessed improvement in their business efficiency with restaurant technology.
Restaurants want POS that is easy to use and offers in-depth reports.
The above statistics make it clear that restaurant technology is changing restaurant technology for good. Both consumers and food business owners are happy and witnessing more efficiency with restaurant technology.
So, let us first understand restaurant technology better.
What is Restaurant Technology?
Restaurant Technology is the dedicated technology used in restaurants to make day-to-day operations more accurate, efficient, and quick. The restaurant technology automates repetitive tasks, helps lessen errors, and saves labour and costs.
Earlier, food business owners managed everything manually using pen and paper. However, this method is not valid in the modern on-demand economy as it requires a lot of human effort and time. Customers place orders online and look for quick and highly efficient services.
Ways Restaurant Technology Changing the Industry
Customers today are different, and they want everything instantly. If they like something, they want it immediately, along with convenience. The massive popularity of the on-demand economy is the result of this.
Restaurants are thus relying more on advanced technologies to match the demands of modern customers. Cloud computing, AI, and automation are ruling the world, making it a more convenient place to reside.
The adoption of cloud technology is apparent in the restaurant industry with cloud-based restaurant POS systems. Remote servers in the cloud technology help store and manage restaurant data safely and securely.
But, restaurant technology is not limited to cloud technology only. Let us look at the revolutionary technologies changing the restaurant industry.
Restaurant POS
Online Ordering has become an invariable part of the food industry. Since 2014, the online food ordering market has grown 300% faster than dine-in.
Consumers prefer ordering food online as it is more convenient. They can order meals anytime and get them delivered within minutes. These are a few of the advantages of the online food ordering system.
Thus, more restaurants are integrating restaurant POS to efficiently manage orders and deliveries. In addition, cloud-based food ordering systems enable restaurant owners to manage restaurant operations on any device in any location.
Cashless Payments
The pandemic changed the way people exchange money. The concerns about safety and hygiene compel all to avoid physical contact. Thus, contactless and cashless payments helped the restaurant industry to continue their services while taking care of safety.
71.4% of people find cashless payments convenient and safe.
Customers can pay for the meals with just a swipe or tap. Thus, it helps maintain safe social distance.
Self-Ordering Tablets
Self-ordering kiosks are a refreshing transformation in the restaurant industry. Consumers can browse the restaurant and can place the order on their own with no restaurant staff involvement. Big food brands like Mcdonald's and Panera Bread have installed self-ordering kiosks in many well-known locations.
Many restaurants are adopting this technology to make the dining experience safer and hygienic with less human contact. In addition, it also saves a lot of time for the wait staff and makes it easier for restaurants to manage the customers on busy days. menu on the self-ordering tablets and choose what to order.
Inventory Management
As a restaurant owner, you need to keep a close eye on your kitchen stock and inventory. The inventory management system integrated with the POS software makes it easier to track inventory.
It helps track the items in stock and alerts if any item is running low. Thus, restaurant owners can keep the stock full for any order. Also, it makes stock management easy with fewer manual errors.
Quality Control
Running a food business is risky as it requires keen attention to food safety and hygiene. Especially after the pandemic, consumers are more concerned about the quality and safety of the food they order.
Customers prefer brands that are transparent in their operations and processes. It is a challenging task, though. However, technological advancements in the restaurant industry are making this hard task possible.
IoT sensors in food warehouses can help identify any issues or concerns in food quality. IOT or Bluetooth temperature sensors can monitor temperature fluctuations and send alerts. Such technologies help save time in detecting issues or quality concerns.
Material Handling
Managing and maintaining the stock is important, but material handling is equally important.
What is material handling? Material handling is the optimal utilisation of raw materials for order preparation. It helps in reducing unnecessary food waste.
The restaurant industry is adopting technologies that analyse daily food waste. And this data is provided to kitchen chefs to make necessary improvements or changes in their food preparation techniques. Thus, it helps save tons of raw materials from wastage and avoid money leakage.
Reservation Management
Table reservation in restaurants has always been challenging, especially on busy days. Customers don't like long queues and hours of wait.
However, with technological advancements, customers can book and reserve tables online. It helps restaurant owners manage table booking easily. Secondly, restaurant staff can spend more hours serving and entertaining customers than booking the tables on call. Finally, it saves time and helps avoid errors.
The table reservation software displays which tables are available and which are full or waiting. It enhances customer experiences as they can now avoid long waiting queues.
Table Entertainment
Restaurants have adopted contactless orders and payments. Thus, they offer tablets on customer tables, allowing them to place orders and pay. However, they can do much more than that.
No one likes to wait for their order to idly or watch others enjoying their delicious food. Thus, these tablets enable consumers to play games and quizzes to keep them entertained and engaged during that time. It is a great way to keep customers engaged and also attracts new walk-in customers.
Conclusion
Restaurant technology is revolutionising the industry in ways that were once thought impossible. From cashless payments to self-ordering tablets, restaurants are running the innovative path to delight their customers and stay ahead of the competition.
Out of all the technological advancements, the online food ordering system remains the most crucial. Restaurants must choose the ordering system for their restaurant wisely.
As technology continues to evolve, the possibilities for the restaurant industry are endless, and those willing to embrace it are sure to reap the benefits. The success of any restaurant still ultimately depends on the quality of the food, the service, and the overall atmosphere, but with the help of technology, these aspects of the industry can be elevated to new heights.