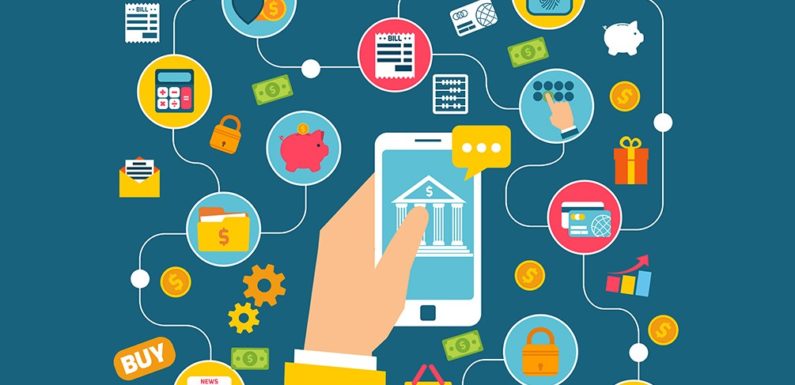 "We have been hearing about them for a while, But mobile wallets are now showing signs of going mainstream, giving users the option of making payments right from their phones. But is the process error-free and what are the pros and cons of trusting your phone with your payments? We take a closer look."
We all have seen the advertisement where a man does not have the change to pay the fare, and the driver asks him to pay via mobile. To some, the very idea seems ridiculous. While to others, it looks very convenient indeed-no shuffling around your wallet searching for currency notes or swiping cards. Well, that is the sort of debate the whole mobile wallet concept-which revolves around letting you make payments right from your handset-provokes.
But what is a mobile wallet?
Simply put, mobile wallets are a digital edition of your leather or physical wallets. It is an online service which allows you to store money and use it while shopping online or offline. The user just needs to register to a mobile wallet, and he/she can add money by using a debit, credit, online transaction from the bank account or via cash. After adding the money, he/she can go shopping (online or offline), pay for taxi services, pay mobile and broadband bill and so on, using the money that they have stored in the wallet.
Types of wallets
As per the regulations of RBI, there are four types of mobile wallets in India they are: closed, semi-closed, semi-open and open. Closed wallets are the ones where a certain amount of cash is credited to the account in case of a refund due to the cancellation or return of the order. Several portals like Jabong, Myntra, and Flipkart offer such closed wallets.
Then, there are semi-closed wallets like Paytm, which will offer to store money but do not permit cash withdrawals or redemption's, but preferably allows the users to buy goods and services at listed merchants. After that semi-open wallet, which is linked to a bank, but doesn't allow cash withdrawal. And finally, open wallets are the one that will enable you to buy goods and services and even withdraw cash from the ATM's or banks and transfer funds.
Benefits of using mobile wallets
Mobile wallets have been around for quite some time and are steadily growing more popular. This is due to the services and ease of use users gets whenever they opt for a wallet. From phone recharge. DTH payments to utility bill payments to even online shopping; mobile wallets smoothen the payment transaction process as compared to online banking where you need to fill in card numbers and passwords every time they make a payment. Another benefit of using a mobile wallet is rewarded in the form of discounts and cashback.
Drawbacks of wallets
While there are about, a dozen mobile wallet service-providers in India. Each has tie-ups with different merchants. For each type of service, you will have to use a separate mobile wallet, which can be irritating. There is also the matter of network stability, and you need a smartphone to use a mobile wallet-the majority of phones in the country are feature phones. And what happens when your smartphone battery dies? How much you can spend might end up depending on the battery life of your devices.
Security Perspective
There are also security concerns among most users about digital wallets. Whereas, the increasing penetration of smartphones has left them vulnerable to hacking. There are risk detection algorithms, there are OTPs involved, so the risk of misusing the mobile wallet is highly limited
Conclusion
If you are an e-commerce enthusiast and they want to have a hassle-free transaction, then the mobile wallet is best suited for you. This facility is also useful for those who do not have a bank account, net banking or credit card who do not make online payments. On the other hand, if you believe in traditional dealing with money and are comfortable using your card online, then a mobile wallet will not intersect you much. No matter how you look at it, the future of mobile wallet business is bright.