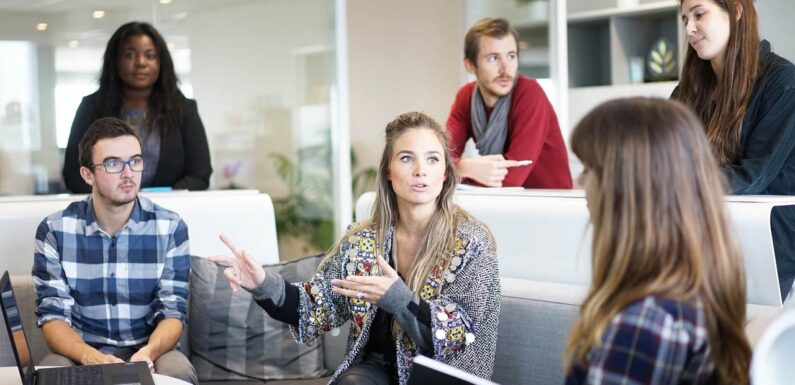 The global insurance broker software market was valued at USD 8.12 billion in 2020 and is slated to reach USD 19.25 billion by 2027.
This kind of growth has been long awaited and a result of multivariate factors ranging from increasing awareness of digital tools to changing customer needs. As insurance players across the globe strive to catch up with technological innovations and improve their digital transformation journeys, it would be interesting to see the role of insurance broker software in bridging the present situation with their future goals.
In this post, we will look at how insurance broking software systems impact the industry. Let's get started. 
How do Insurance Broker Software Systems Aid Business Growth?
Digital tools and solutions are transforming the insurance industry in an array of ways. For instance, insurance broker software addresses key issues posed by manual processes and outdated systems to make them more streamlined. Here are a few ways in which insurance broker systems can catalyze your business growth:
Decision-Making
The insurance business is all about decision-making. Whether you are deciding the premiums for a policy or the settlement amount against claims, you have to make decisions at all points. With insurance broker software, you get the opportunity to unlock the potential of data to make informed decisions. Such an approach introduces greater transparency, eliminates bias, and improves accuracy.
Centralized Database
Since the insurance broking software systems will increase the dependence on data, it would call for data democratization. Resultantly, data will have to be present and made available through centralized databases, which establish a single source of truth. Moreover, the greater accessibility of data will also allow teams to reach their goals without a hitch, which fuels their productivity.
Reduced Costs
It is an indisputable fact that digital solutions reduce costs. But with insurance broking software, you get the two-fold remedy of reducing cost and costly mistakes. Process improvements such as automation reduce labour costs while also combating the errors associated with manual processing. Plus, you cut down on the extra hours that would go into fixing the error. Hence, it can effectively curb the cost overheads that may otherwise cause a leak in your budget.
Communication
An insurance broker software establishes internal and external channels of communication through which teams can involve all stakeholders in real time. Whether it is notifying the client of pending premium payment or updating a broker or carrier regarding a change in policies, you can convey everything seamlessly to build team spirit or customer relationships.
Regulatory Compliance
Being a highly regulated market, insurance does not allow any room for slip-ups. Fortunately, insurance broker software makes it easier to set up a rule-based protocol that acts as a system of checks and balances. Implementing software for broking operations allows you to stay ahead of any governmental or regulatory changes so that you can stay compliant at all times.
Powerful Reporting
Continuous improvement is the core ideology that backs digital transformation of any scale. And to imbibe the changes, one has to maintain a vigilant eye on the key metrics that define performance. Modern-day broking software comes equipped with powerful reporting and analytical features that visualize bottlenecks or opportunities so that you can empower your business.
Customer Satisfaction
Since insurance broker management software opens up many channels of communication, it is essential to unify the experience, especially for clients. Fortunately, broker software lays the foundation for an omnichannel experience where a customer can pick up a conversation through any media without any loss of information. Plus, in cases where you deploy next-gen technological solutions, such as AI or ML-powered chatbots, they can offer an immediate resolution to customer queries to raise high satisfaction rates.
Finding the Best Insurance Broker Software
The benefits of insurance broker software, as listed above, may get you excited about taking it out for a spin. But for you to enjoy its bouquet of advantages, you need an insurance software solution that can drive such results.
Here are some highly sought-after features that can help you identify the best software for your brokers:
Type of Deployment
Gone are the days when on-premise systems were considered more customizable and secure. Currently, cloud-based models offer all that without limiting scalability or adding to your expenses. Plus, with the no-code/low-code options, anybody can make customization without any technical knowledge.
Process Automation
The whole purpose of investing in insurance broker systems is to improve processes wherever possible and applicable. As such, you would want a software solution that can make smarter decisions and introduce automation.
Customization
While most turnkey insurance broker solutions are ready for plug-and-play operations, service providers also offer scope for customization. In this case, you can factor in complex business rules and rule-based workflows to personalize the software.
Integration
While you may transition to the digital front by adopting broker software, you may still have a few legacy systems that will require integration with the new framework. Similarly, if you are already on your way to digitalization, the current solution should be compatible with the existing tools. Insurance broker solutions must offer third-party integration to gel into your work environment.
Security
Security has become a major concern for businesses and customers alike. For trust-based industries, such as insurance, where businesses deal with a lot of personal data, it becomes all the more crucial to prioritize data security and privacy. Furthermore, several laws and regulations mandate it, with violations leading to hefty fines.
Training and Onboarding
Adopting insurance broker software is an institutional change that will require training and upskilling your workforce. Find a service provider that offers post-sales services such as training and onboarding as you would require their expertise for disseminating information.
Concluding Thoughts
Insurance broker software is changing the face of insurance, and it is exciting to see this development at such close quarters. Businesses can leverage it to gain a competitive edge in the market while also maintaining business agility in the face of disruptors. In fact, broker software is no longer an option arising out of luxury but rather a necessity for surviving in the industry. From empowering your brokers to improving customer satisfaction- there is practically nothing that the software cannot help you achieve!