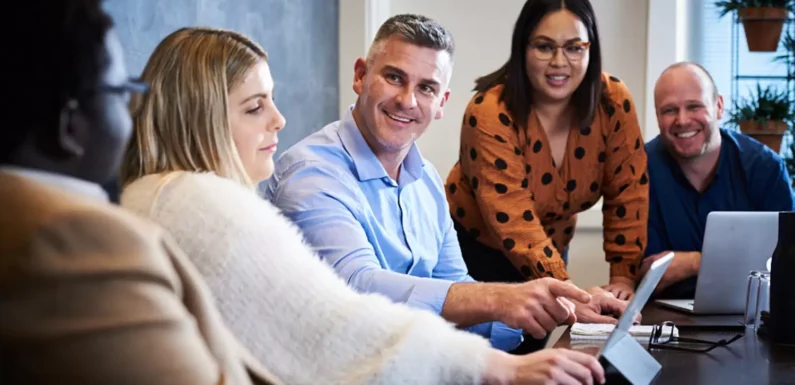 The creation and dissemination of valuable, pertinent content is known as content marketing. Companies do this for promotional purposes to increase, involve, and retain their audience. Promoting your brand with a well-executed content marketing strategy is a great idea. It makes your business stand out when clients are prepared to make a purchase. According to a study, 82% of marketers actively invest in content marketing.
Online marketing content is important because it helps you respond to your audience's questions and fosters relationships, trust, better conversions, and lead generation. Moreover, customers now expect their favorite brands to produce consistent, high-quality content. Quoting a report an internet marketing company in Bangalore states that 80% of marketers place a high priority on content creation. Furthermore, 26% of B2B marketing budgets are typically allocated to content marketing.
The Advantages Of Content Marketing
Before discussing content formats, let's look at why content marketing is such a crucial tool. First, one of the three main SEO search ranking factors is content. Consequently, if your content is good, people won't just find your website in search results. They might also go, hang out, and buy something. Additionally, you can establish domain authority and trust through content. This is accomplished by demonstrating your know-how and providing valuable information to clients and visitors.
However, the truth is that not every visitor will find a particular type of content appealing. It makes sense to change up your content because of this. Thus, let's discuss how content format affects your online marketing campaign.
Types Of Content Formats And How They Affect Online Marketing
Blog Posts
Most people know and consider this type of content creation strategy. Producing blog posts can be fairly simple, especially if they aren't too long and don't require including many images. The potential advantages of writing and publishing company blogs are valuable. Here's how to use blogs to rank higher on SERPs (search engine result pages).
Create a body of knowledgeable content for your niche.
Obtain more references from reliable sources to improve your search ranking.
Possess content that you can convert into other types of content
You can increase your inbound link profile by guest blogging as well.
Blogging includes a wide range of article types. These consist of guides, evaluations, lists, and more. Many of these are among the most popular online pieces of content.
Customer Testimonials And Online Reviews
Customer testimonials and reviews are other types of content marketing that use social proof. They're particularly helpful in assisting your brand in getting past potential critiques from prospects. Online reviews on independent websites like Google, Angi, or Trustpilot are important off-page SEO signals.
Google will rank your website higher in search results if there are many positive reviews linked with your brand, as this shows Google that your brand is trustworthy. This is in contrast to brands with fewer positive reviews.
Researches And Studies
Another well-liked online marketing content type that receives links and shares on numerous platforms is original research. Gaining inbound links is also a breeze when using original research. When people cite your original work (research, use cases, or case studies), you open the doors for inbound linking, and it's great for SEO. There is only one drawback of publishing original research: thorough research can be expensive and time-consuming to produce.
Video Content
Videos are tried-and-true attention-getter online marketing content. Most age groups view videos. It's also among the most widely used content formats for people using mobile devices. According to Google data, 56% of millennials and 45% of all consumers find videos more captivating than other content formats Video content is also one of the content formats that help businesses make money suggests a digital marketing agency in Toronto.
According to research from Aberdeen Group, marketers who use video generate 66% more leads annually than those who don't. Brand recognition also increases via videos. There are numerous applications for video in business. Here are some suggestions to boost your consumer engagement through video marketing.
Use an explainer video to give people information about your company.
Make a video highlighting the benefits of your goods or services.
Create a tutorial to give customers step-by-step instructions on how to use your product.
By referencing popular culture or challenging social norms, you can also increase the number of views on your videos.
Information Graphics
Infographics rank among the most popular pieces of online marketing content. Did you know that 84% of people who use infographics to market their companies think the format works well?
Everybody is aware that a picture speaks a thousand words. This adage is applied to marketing through infographics. It'sIt's crucial to create appealing infographics with the correct graphic components. However, don't forget to ensure that the information is trustworthy and interesting.
Here are some pointers to get you started if you want to use this content format.
Like any other piece of content, plan your infographic to tell a narrative. A blog post outline is a good place to start.
Make a catchy headline and intriguing subheadings to complement it.
Create infographics using Canva, Piktochart, or other visual content marketing tools.
Pictures
Let's not forget about pictures while we're talking about visuals. According to research, 15,000 GIFs are sent on Messenger every minute, and 46,200 Instagram posts are uploaded. You have the following choices to use images as a content creation strategy format.
Use Canva or Stencil to create a quote graphic from your blog post's main points.
You may pick a well-known meme that you can modify and share.
Utilize Google Photos to turn a few still images into a quick animation.
Try your hand on Giphy to find or produce a shareable GIF.
Case Studies
Case studies are one of the best content marketing strategies for attracting new clients. You can highlight your customers in case studies and include the following.
Show off your best qualities,
Niche-specific content creation,
Build credibility and power, and
Draw attention to your competitive advantage.
White Papers And Reports
White papers and reports can aid in capturing your audience's attention. 79% of B2B buyers, according to Forbes, share white papers with their colleagues. This creates a sizable opportunity for you to acquire more clients. The best white papers don't serve as sales pitches. They, instead, want to assist the intended audience. They work well even without pushy sales tactics when written correctly and creatively.
Email Newsletters
Your email newsletter is a content format, even though you probably don't think of it that way. In email newsletters, you can highlight the content you've created in other formats. They could, however, also be something wholly original. An email has a very high ROI; thus, you must use this as a content marketing strategy for your business.
Summing Up
Now that you know the most prevalent content formats in the industry, you can use them to strengthen your content marketing plan. Establishing a content marketing strategy is one of the most important things you can do for your marketing team. To do this, analyze your current content to determine what is effective for your company.