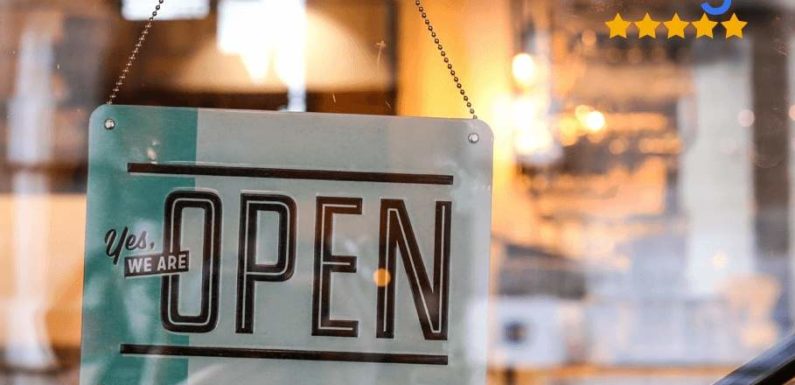 We are in a millennium where digitization has become an indispensable part of every single sphere of our lives. Thus, different businesses have witnessed a huge change in the field of marketing. The concept of digital or online marketing is not something new for any business. If you are an aspiring entrepreneur and plan to settle down with your own company, online marketing is the only way to ensure attain the desired level of sale.
When you plan for a strategic online marketing, then business reviews becomes an integral part of the same. Presently, online reviews are not just for restaurants and consumer products. Instead, it has become one of the crucial ways of generating revenues to the business. Starting from professional services like real estate agents, tax advisors to boutiques and salons, everything depends on online reviews.
Business reviews are the best way to understand what customers have to say about your company. Let us explore how online reviews play an important role in making or breaking the reputation of your business.
Importance of business reviews in online marketing
#1 Establishing the brand name:-
While planning to establish a brand name, your efforts should not be limited to creating a fancy logo or a catchy tagline. A brand name develops when customers leave good reviews and highly rate your service. A business can develop only when it has a bunch of satisfied customers. When more customers are happy, the brand name is automatically established.
#2 Increasing Credibility:-
If a business has no testimonials and ratings on different websites, then it can affect its reliability. Acquiring consumers' trust can take years and it can test your patience. Quick reviews and ratings can shorten the time and help establish credibility among consumers. For example, services like MyAssignmenthelp insist their customers post a review and that actually helps the others to have trust in their service.
#3 Influence on buying behaviour: –
The buying behaviour of the consumers is also influenced by the reviews of a company. When a product or service is endorsed by a large number of consumers due to its unmatched quality, other customers also get influenced to use the same. If a new customer notices that there are a huge number of reviews posted about any business, it automatically influences the buying behaviour.
#4 Hike in business sales:-
When there is a plethora of happy customer reviews about a company, it automatically generates revenue. With positive reviews, a significant growth in the sales can be noticed. The number of customers increase just by judging the quality of the business by its positive reviews and help in business growth.
#5 Negative reviews lead to distrust:-
Always remember that customers are keener to share negative experience more than the positive ones. You have to take extraordinary measures to create such an impact that your service becomes an inevitable one for the customers. But, if a negative review is posted, it can lead to distrust and customers may stop relying on your service. Thus, to avoid any negative reviews posted about your business, it is important to maintain a high quality of service.
#6 On-site and Off-site rankings: –
Reviews help in building the brand name and make it visible in Google Page easily. It plays an integral role in SEO. A good review augments the chance of your product acquiring the top position in Google Page. When proper reviews are posted on a regular basis, people get to see your service more often. Thus, it helps in increasing Google page rankings and generates a good profit margin for the business.
As anyone related to online marketing already knows, business reviews are an indispensable part of your firm's promotional strategies. There are certain things that a business owner should keep in mind to get happy customers and positive reviews.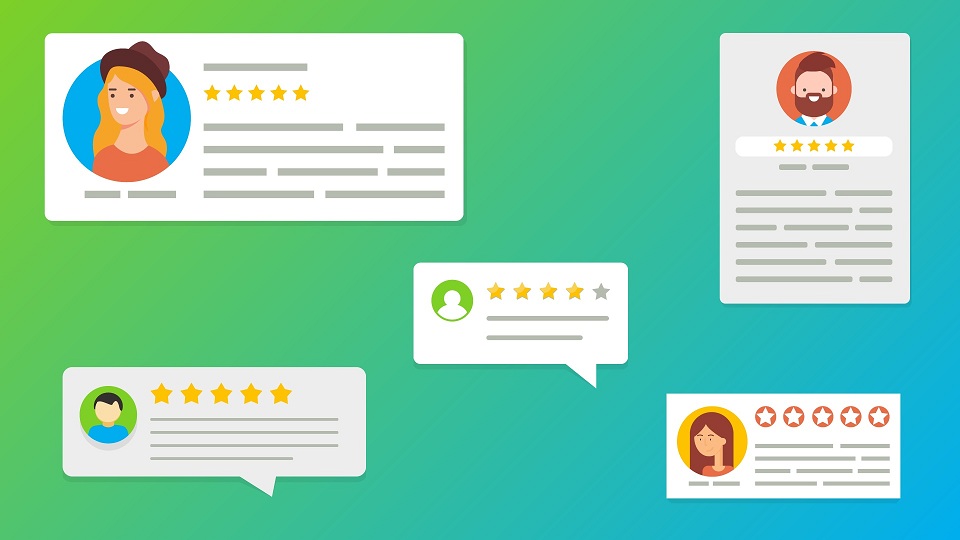 How to make your customers happy and generate positive reviews?
(A) Uphold the quality: – This is the foremost requirement of building a good customer base. Nothing can be more vital than the quality when it comes to establishing a brand name and reputation. Remember, that you have a lot of competitors in the market. Therefore, if the quality of your product or service deteriorates, then the customers will always have alternatives to shift to.
(B) Fix the timing: – You need to ask for the reviews from your customers on a daily basis. But, timing is the most important factor here. You need to pinpoint the moment when customers are most excited and happy. For example, you can ask for a review just after the customers have experienced your service.
(C) Ask appropriately:- You can ask your customers to put a general review and rate your service. However, if you want to ask for something more, you need to be specific enough to establish the same. For instance, you can specify the points by categorizing the performance of your service.
(D) Push reviews: – Sometimes, you need to push your customers to post a review of your service. If the customers are happy with your service, they will definitely post a review occasionally, so that the credibility of your service increases.
Thus, when it comes to online marketing, you can never avoid the importance of business reviews. It is mandatory to ask your customers to post reviews and rate your service every now and then to establish a brand name and maintain it.