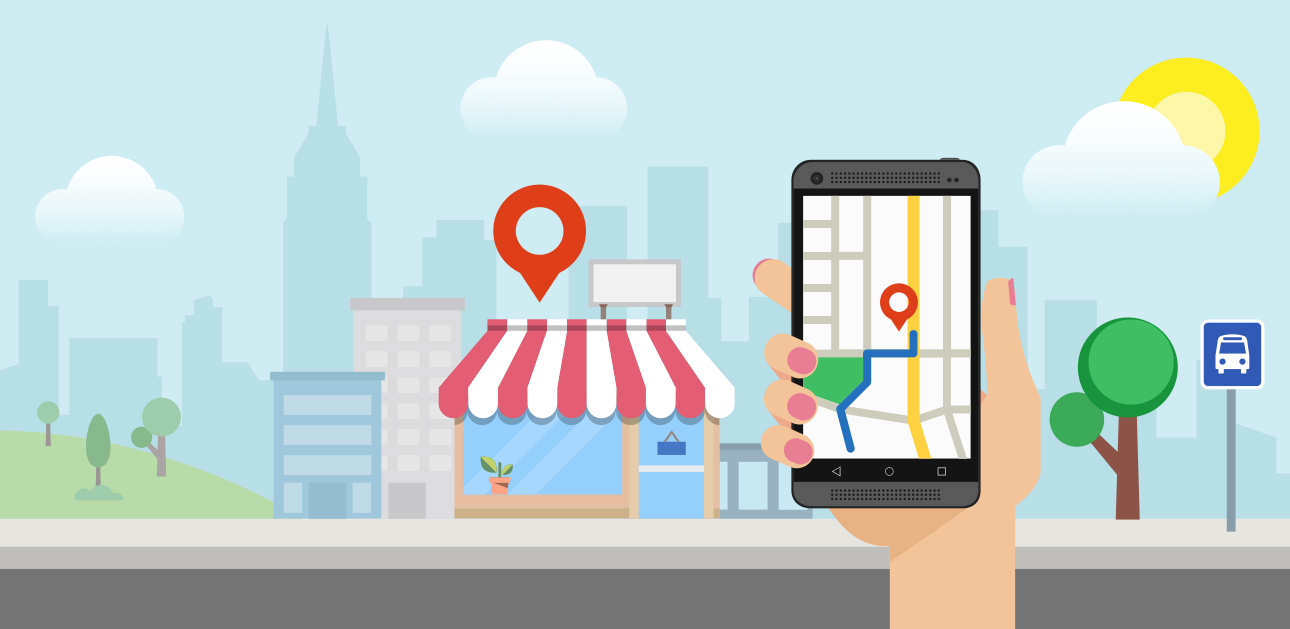 Search engines are considered as the primary gateway to the Internet. And Google due to its pre-eminent position among the search engines is targeted by the SEO (Search engine optimisation) companies intensively to improve the ranking in any organically generated search list. Researchers after studying the search habit of people over the years have concluded that most of the people do not go beyond the third page of the search list. This makes it doubly important to get your website's name published at the first page of the search engine. To make this happen SEO companies worldwide take the help of different 'White Hat' techniques. Here we are giving you brief points which if you include in your website design, they will find your company's website ranked higher.
1). Make sure to use Google listing:
This is the first step you should take to let Google know about your website and what kind of product it sells. It is very important because when you fill all the relevant details in the Google listing page, then Google will be able to index your website. The information provided by you about your company on the Google listing page help the search engine to then refine its database further. This allows Google to show your website name in the search result whenever a query related to your company or products similar to what you are offering comes in.
2). Focus on promoting local search listing:
It is wise to optimise your local search option through Google. Whenever, somebody types some query, the Google first list those company's website that offers similar products near your neighbourhood. This is a great way of attracting local buyers who like to make their purchases from a local shop. The second important thing is that it helps you to beat the intense competition to a great extent. Local searches mean that you don't have to compete with the whole world to get on the first page of the search engine generated organic result list. When a search engine is displaying the name of the local search results, it also shows the location of that business that is near you on the Google map along with its address, telephone number and a brief description of its products.
3). Upload hi-resolution pictures of your products:
It is said that 'A picture is worth a thousand words'. This is true for a business also. Besides providing details of the product descriptions, it is important that you also include some high-resolution photographs of your products taken from different angles. This will allow a potential buyer to make up his or her mind whether they will buy the product or not. Besides search engine algorithms give higher weightage to photos than to the text which is important in getting a higher ranking.
4). Be consistent in providing information:
Google algorithm is very smart and can scour thousands of pages in a second to find if there is any discrepancy. If you have provided different addresses or phone numbers on different pages of your website, then Google will classify your website as illegitimate and will give it negative points and exclude your website from any search engine generated a listing.
5). Use high volume keywords:
Keywords especially long tailed keywords are crucial for the search engine algorithm to match your website with any query. It is therefore important that you use high volume low competition long-tailed keywords in your websites. You can find these keywords freely from Google's own AdWords or you can take the help of any paid keyword search services. Make sure that you use the keywords strategically in the article as well like putting them on the title of any blog post. Never try to stuff your websites with keywords, because the webmaster will consider it as 'Black Hat' technique and will penalize your website.
6). Provide backlinks to your social media:
Social media is an important medium to advertise your website. Besides, the search engine algorithms of Google provide extra points if it finds out that your company's website is linked to social media platforms. You can create blog posts, or link your website to a Facebook or YouTube account specially created for your company. This will not only promote more traffic to your website but also improve your Google's generated search list ranking significantly.
7). Make sure to get feedback from your clients:
For a business, it is important that they get to know about any problems with their services or product from their customers so that they can take preventive actions to solve the problem. To do this you need to have a proper feedback section in your website. In this section, your clients can rate your product and also give some of their valuable suggestions to improve them further.
These are some of the steps that you can take to optimize your business listing and get better traffic to your website.