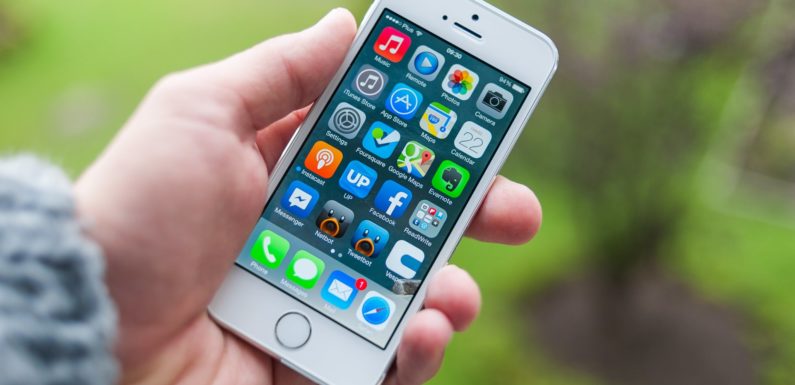 Are you a businessman? Do you own a business that you want to digitalize? It is a wise decision to give your business, an app makeover. The perfect place to start your app is from an iOS platform. There are many other established apps that are operating on the Android platform. But there are many advantages of expanding the business to the iOS platform that people don't know about.
The iOS platform has been proved a much better platform that provides its users with exceptional UI/UX design, better security, and excellent media entertainment. Although Android dominates the app market, many features that we use even on Android are mostly inspired by iOS. The iOS platform has always been lucrative for businesses and app developers.
According to studies, Apple app store generated over 40 billion US dollars in the year 2017.
There are many businesses looking to invade the market with the help of iOS app. If you are still unsure about the potential iOS platform, here are some of the reasons that will convince you to invest in the iOS App Development.
Good app quality
There is no need for a debate about the fact that an iOS app is the best quality app. The iOS platform provides unmatched quality of apps in the field of games and other entertainment applications. The apps are verified by the officials at Apple to ensure the quality of the app. Even with Android ruling the quantity of the apps in the app store, it cannot match the app quality of iOS apps.
Great way to build trust
It is really important to build trust for your app so that you can achieve a loyal customer base. If you establish your business using an iOS app, then the customers will know the actual value of your app. The Apple's policy of quality check will encourage users to use your app and see the true potential of your app and by that way, a trust can be built between you and the customers.
And once the relationship is built upon the trust your users will return to your app for further needs. Many successful apps have begun on iOS such as Instagram, Whatsapp, etc.
No bloatware
Android app store is filled with third-party apps with questionable quality. These apps take up a large amount of disk space on your device and provide very less functionality. These apps can slow down or even crash your device. Such apps are known as bloatware apps.
Apple supervises the quality of the app very closely and doesn't allow such bloatware in the app store. Hence, the users can use the best quality apps that Apple provides.
Device fragmentation
Device fragmentation is a serious problem in Android. Device fragmentation means the apps are compatible with older versions, and the users are using newer versions of a system, hence the device is fragmented for a special specification of apps and the app may not be compatible with the particular device.
But when it comes to iOS, you can ensure that the user's device is compatible with all the apps on the app store. Hence unlike Android, iOS can provide your app to the user with ease.
Security
If your app is an e-commerce app or a social media application, you are liable to provide your customer with enough security so that their data remains secure. There can be banking details, personal information, personal conversations shared through your application. Apple provides high-end encryption to the online transaction and other personal data that the users don't have to worry about their information getting leaked.
Profit
An iOS app is a perfect app to monetize. You can also use in-app purchases to generate revenue for your business. In terms of profits, iOS apps generate more revenue than Android apps. This can help start-ups to generate revenue for further development. According to a study, the top grossing app on iOS platform Pokémon Go generated 2 billion US dollars. That proves that iOS is really helpful for generating revenue on your app.
Both Android and iOS are good platforms for app development. They both have their advantages and disadvantages but a large number of businesses are already adopting the iOS platform to develop their app. It has been proved really helpful for the businesses all around the world.
If you are looking for an app makeover for your business, iOS app is a good choice for it. Vrinsoft Technologies have been providing expert services in iOS app development that can help you create an app as per your preferences.