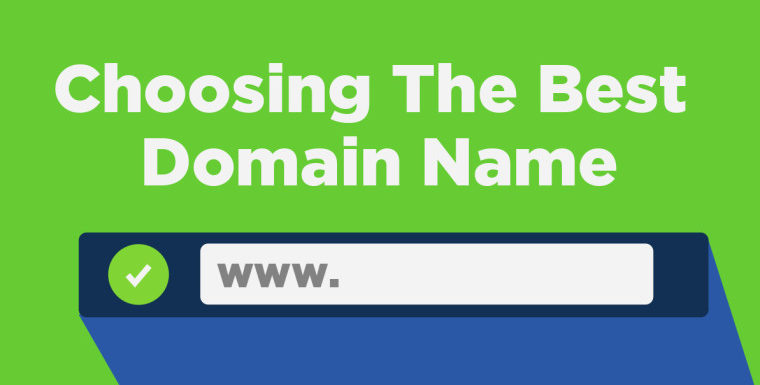 Creating a website of your own is a great way to show off a personal portfolio, share products you have to sell or provide information to a niche audience of your choice. When you are thinking of creating a website of your own, finding the cheapest domain name registration is a way to get started immediately without investing a large sum of money. Knowing how to find the best domain name and provider that is affordable is possible whether you have experience in the web design and creation world or not.
Choosing the Right Domain Name for Your Idea
Choosing a domain name that is relevant to the content you want to share is essential in today's highly competitive online market. A domain name should be easy to remember, spell, and extremely relateable to the services or goods you provide in addition to what your users are searching for with the top search engines available.
Why is Having a Good Domain Name Important?
A good domain name is one that is memorable and creates a lasting impact on visitors and potential customers. Great domain names are easy to find and stick in the mind of those who have a genuine interest in the products, services, or content you have to offer. With the right domain name, avoid losing potential followers or generated revenue.
Avoid hyphens in your domain name whenever possible while also sticking to traditional language to keep users from becoming confused whenever they are trying to access your content or view your website altogether. Keep the name of your domain as simple as possible, allowing others to easily remember your website and access it in the future at a later date.
Consider search engines such as Google, Yahoo! and Bing when you are selecting a domain name, as your website's name plays a major role in how your website will appear when users are searching for the content or products you share.
It is also important to thoroughly research the industry and market you are looking to enter to review the competition while comparing some of the most popular domain name choices that have already been registered by others.
The more insight you have into the market you are in, the easier it is to determine the best method of reaching potential shoppers while selecting a domain name that is timeless and relevant.
Finding the Best Deal on a Domain Name for Your Website
Once you have the right domain name in mind for your website, compare prices with the top domain name registrars available. Search for your domain name using the registrar to verify that it has not already been registered and is not being used both another individual or company.
If the domain name that you have in mind is already taken, consider an alternative option rather than simply changing the spelling of the website to avoid confusing potential visitors or shoppers.
Spending a bit of time researching domain names as well as the market you are interested in entering is a way to ensure you are making the right choice once you have decided on how you want to present yourself online. With the right domain name registrar that is affordable and easy to use, get your website up and running live in no time.