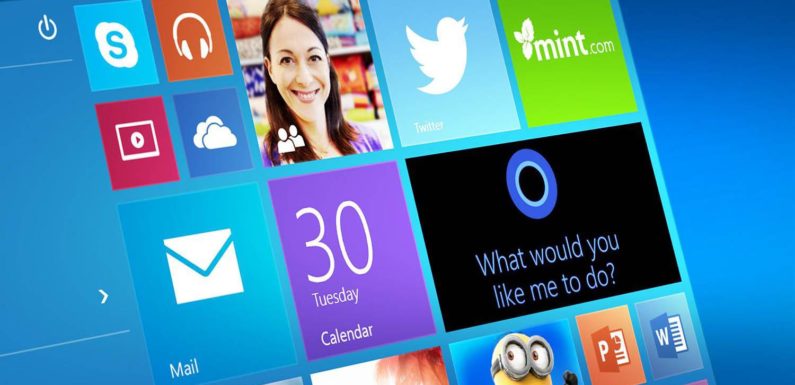 We all love UI customization. It enables us to make our computer truly our own as we can mold everything to our preference.
Windows 10, by default, offers a greater array of customization options than any other Windows version before it.
However, many people were displeased with the new style of Windows and the limitations of the default personalization settings.
Some don't even know how to fully take advantage of the personalization capabilities which you can achieve. And for this, here are 5 ways to customize the UI of Windows 10.
Summary
All in all, these are the 5 customizing options that we'll be looking at:
Windows default personalization
CustomizerGod
Rainmeter
RocketDock
Fences
1. Windows Personalization
It's shocking to see that the majority of Windows users doesn't know how to fully utilize the default customization options of Windows 10.
The default personalization settings are often overlooked even by tech geeks. To be fair, the design of Windows 10 can be a bit too simplistic for many of us.
You can customize the background, lock screen, colors, start menu, and even all of the sounds.
In my experience, the start menu is the most use out of the bunch. That's because you can place all of your apps to groups and avoid a lot of hassle and confusion.
It's certainly much better than placing all of our apps on the desktop like we used to do on Windows 7 and Windows XP.
As for colors and wallpapers, you don't necessarily have to do anything on your own. You also have the option to install a theme from the Windows Store.
A Windows 10 theme offers a set of configured wallpapers, colors, sounds, etc. Even though most themes won't bother with the sounds which are a bit sad.
CustomizerGod is a 3rd party program which allows you to customize almost every part of your Windows OS.
Certain parts of Windows such as the taskbar and the action center icons cannot be modified no matter what.
That's because these files are digitally signed. Any change performed to them will result in Windows refusing to load it. This is most likely happening due to security reasons.
Other than that, you can modify anything from the "start" button icon to the login screen of your computer.
The developers have mentioned that this program is absolutely safe to use and won't break any part of your OS. However, keeping backups is still recommended.
CustomizerGod is totally free to use and doesn't include any bundled adware programs with it.
If you're interested in supporting the developers, consider installing their complete app bundle for 5 bucks.
Rainmeter is without a doubt the most famous Windows 10 customizer. As the developers have said, creativity and imagination are your only limits here.
This program mainly allows you to use skins. Rainmeter skins are more or less like Windows 7 gadgets, but far more flexible. They allow you to get incredibly creative.
Rainmeter skins vary from app launchers/shortcuts to pretty much anything that you can imagine like calendars, music player controls, etc.
A big difference between Rainmeter and CustomizerGod is that you don't necessarily have to create everything on your own.
You can just go ahead and install skins that other people had created. Here are some great skins to get you started.
Other than that, Rainmeter is open source, lightweight, free, no ads/bundled software/adware, and of course, highly customizable.
If you're interested in installing Rainmeter and being creative on your own, you could use this guide to understand how it works and gets started with creating.
While not as flexible and feature-rich as the other programs, RocketDock is still a great option for those who are looking more for productivity, rather than visual appeal.
It's a much more simplistic program compared to the ones mentioned above. With that being said, some people just love simplicity.
Quite literally, it's nothing but a dock/application launcher. Yes, Windows 10 has its own taskbar, but RocketDock offers more usability, customization, and animations.
Make no mistake, it doesn't replace the taskbar of Windows 10. It just adds a new one on the top.
If you use it correctly, it might even allow you to never touch the start menu again as you can just pin everything on your desktop, taskbar, and of course, RocketDock.
Fences is another simplistic customizer which allows you to categorize programs, folders, files, and shortcuts, in groups.
And despite being a simplistic program, Fences still manages to offer a few unique features which will boost your productivity.
Such as the ability to scroll between multiple desktops with different Fences, just like with Android smartphones.
It costs 10 bucks, but you can also try it for free if you want to.