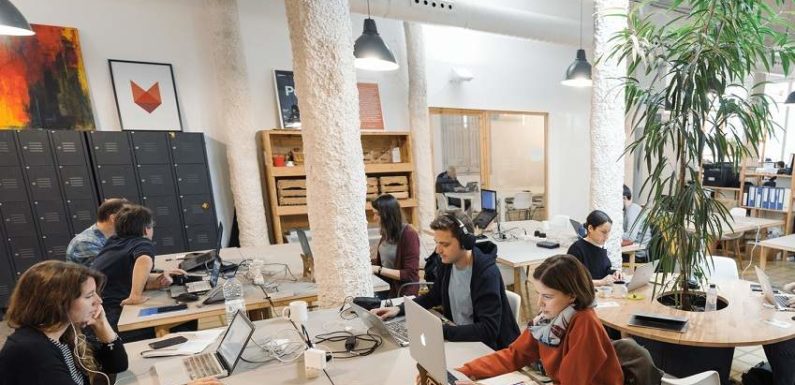 A franchise is a business model owned and operated by a franchisee. A parent brand trains and oversees operations hoping for fruitful results. As a franchisee, you buy the rights to open a company under the same name. The costs of opening specific franchise businesses may be too much for certain individuals. There are, however, low-cost franchises you may want to consider if you're going to start a business without breaking the bank too much. Here are the best options you can try:
#1 The Webmasters
Owning a franchise license from The Webmasters gives interested franchisees the chance to earn additional revenue. The company's aim is to equip individuals with the right skills and tools to provide digital marketing services for clients.
The Webmasters has an Authorized Dealer Program, wherein it helps empower marketers to thrive in key areas. Franchisees will offer services like:
Search Engine Optimization (SEO)
Website Design
Pay-Per-Click (PPC) Management
Web Content Writing
Social Media Marketing (SMM)
As an Authorized Dealer for The Webmasters, franchise owners gain access to training resources fit for the IT niche. Also, it offers members of their franchise program with a custom-designed website to help market the services to a targeted audience. The company offers a compelling franchising opportunity as interested applicants will only pay USD 349 for the franchise fee.
If you want to know more about information about franchising, you can check out Franchise Know How. Remember to check your budget when considering a franchise. Take note of all the expenditures involved and not just the franchise fees.
#2 CPR Cell Phone Repair
CPR Cell Phone Repair helps franchisees capitalize on a business model to support society's growing demand for gadgets. The company helps customers with their cell phones, gaming systems, tablets, and computers. Take advantage of the industry's massive demand for mobile and desktop gadget systems if you choose to own a CPR franchise.
The franchise fee needed to open a CPR location is USD 37,500. You'll earn proper assistance upon completion of the documents and payments for the franchised store. Here are a few things included in the CPR franchise:
A Store Manager/Head Technician during the first 30 days of opening to help with support and training
Designation of approved suppliers
A complete training program for all employees
Quality control management
Assistance in complete inventory management
Advertising, marketing, and public relations
You may also use social media marketing for franchises to help bolster advertising and marketing efforts for your CPR location.
#3 Computer Troubleshooters
As a Computer Troubleshooters franchisee, you help provide computer services in a fast-paced and growing IT industry. The parent company will offer training, support, and incentives to qualified franchise owners. Take advantage of benefits included in the package like:
Initial training for new owners
Continuous training and support for new tech and business operations
Full office package including email address, website, and admin billing system
New vendor relationships
Sales and marketing resources and support
Computer Troubleshooters require interested franchise applicants a franchise fee of USD 21,500. You should also prepare an investment of around USD 28,800 to USD 81,500 for the establishment and other additional expenses. The parent company will also require you to show a liquid capital of USD 7,000 and a net worth of USD 20,000.
Launched in 1999, Computer Troubleshooters touts itself as one of the leading technology services franchise organizations in the world. It now has hundreds of locations across the globe, including Canada, Ireland, The UK, Kuwait, Philippines, and several areas in the US.
#4 Proforma
Proforma is a provider of printing services, marketing, packaging, and uniforms to commercial organizations. The trait that makes Proforma's franchising scheme different from others is that it doesn't require franchise applicants to have a retail location for the store. Instead, the company says you can run the business at home.
It requires franchise applicants to spend for a franchise fee of USD 29,500. The company estimates the total start-up investment to be somewhere between USD 4,700 to USD 50,100. Proforma is a brand with over 600 locations in the US, including Cleveland, OH, Tampa, FL, and Cambridge, MA.
Opting for a Proforma franchise will include the following items and services in the package:
Marketing strategies
Industry support
Vendor relations
Business development systems
Accounting and administrative support
Support technologies
#5 CMIT Solutions
With the help of CMIT Solutions, the company helps fulfill the IT needs of other businesses. Organizations who use the services of CMIT Solutions can focus on core business tasks as opposed to worrying about IT concerns. The name of the company stands for Completely Managed IT Solutions.
CMIT Solutions doesn't require franchise applicants to be experts in the IT industry. It requires payment for the franchise fee of USD 49,950 for a tier one package and USD 54,950 for the tier two. There are also other fees such as a territory fee, business licenses, and computer equipment.
With several low-cost franchise options available, don't forget to consider important factors to enhance opportunities for business growth. For instance, the right time to franchise may become a critical element to the early success of your new business. Check market trends to see the right time to open a franchise. In doing so, you may be one step ahead of your competitors even at the early stages of your franchised store.