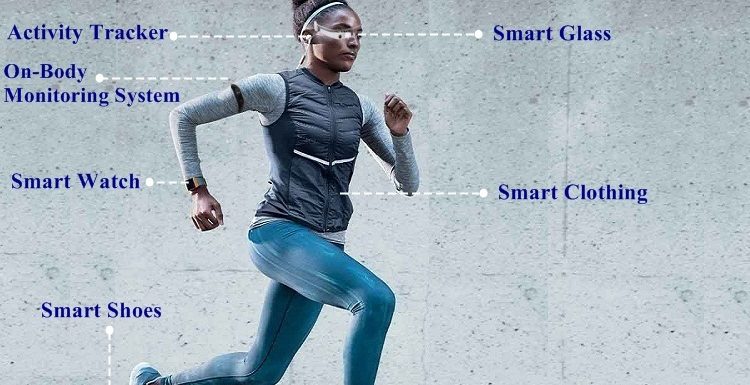 As we are walking through the modern era, technology is getting smaller and integrated day by day. We can carry modern gadgets anywhere by just wearing them. Technology is getting vast and it can be worn now. Wearable technology is something beyond our expectation. Apple is doing much well in spreading its use as it has launched Apple Watch to let the users track their fitness level.
Not only Apple but Google, Samsung, Motorola, etc are also driving the market with their wearable devices. It's a social standard for youth to stay updated with wearable gadgets. In this post, we would like to clear you more about wearable technology. So let's begin with its simple definition.
What is wearable technology?
Wearable technology is utilized in wearable gadgets such as Google Watch, Apple Watch, Google Glass, Microsoft HoloLens etc. It is very much clear with its name. Basically, the devices that are used to wear in order to track real-world actions and allow us to use different features accordingly with the help of internet connection come under the category of wearable devices.
Types of wearable devices-
Smart Clothing
Smart Jewellery
Fitness Bands
Implantables
Heads Mounted Display devices
Eyewear
Wearable scanners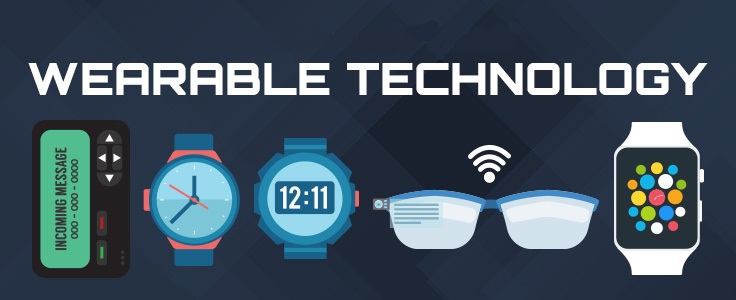 How is wearable technology impacting businesses?
Wearable technology is no longer just a thing of the future. Wearable technology has given so many reliefs to us in many aspects of life. We all are constantly becoming habitual of it. The modern world is a big needy of wearable technology. Let's see how it is impacting all of us by providing many advantages.
#1 Businesses Sectors
In the market, wearable technology is getting hotter space. Maybe you are thinking that wearable devices are really consumer-facing, but their extensive features can give extra edges to the business as well. Like if you are using Microsoft HoloLens, it will project the vision of your work in front of you and allows you to access email, documents and anything related to your work field at any time. Moreover, you can use VR headsets such as Google cardboard and HTC VIVE to experience VR. You can develop VR based content and promote it.  Despite the hype and media attention, we got confused in between AR and VR.
Heavy tasks get completed easily with the use of smart wearable devices which can save a big fraction of your time and make your work pattern smooth. You can bring a lot of transparency, productivity, and smartness in your work. Additionally, it improves customer experience by making your business practices more efficient. Developed countries are already utilizing wearable devices for business purpose.
Smartphones might be distracting at workplaces. It would be better if you start using wearable devices in order to stay connected with internal work bodies and bring out productiveness.
#2 Health and Fitness
Wearable devices are extremely good at tracking us. Even most of the wearables are designed especially for tracking our health. That's why healthcare industries are becoming more inclined towards the adoption of wearable devices. Smart watches, rings, wristbands, clothing etc are designed for measuring our heart rate, body temperature, fat and cholesterol level, muscle activity etc.
These devices record your body functions by examining your skin movement. Smart watches are like life coaches, which are designed for a sportsperson to help them in their work out practices and physical training sessions. It can supervise the body condition in real time. You can also set your work out aims and the smartwatch will record the time of training and motivates you.
Health-based wearables track you and store the data to provide you dos and don'ts, diets, and exercises accordingly. Samsung Gear Sport, iWatch, Google Pixel smartwatch, Microsoft band are some popular healthcare wearables.
#3 Entertainment sector
Like other industries, the entertainment industry is also taking the wearable innovation seriously. Wearable devices are used to change the gaming experience completely. With the help of wearable technology, video games are becoming portable, hands-free and are controlled with the gestures. In these days, football and golf are played with the use of compatible wearable devices to measure the distance and angles to kick a shot. Devices like Samsung gear S3 (smartwatch) can be worn on the wrist to get updated of your lifestyle.
Game freaks are investing in wearable devices to make their experience very high. In upcoming years, gaming will be more engaging. Virtual reality headsets such as Google smart glass, HTC VIVE and STARVR provides amazing gaming experience.
Media industry offers various wearable utilities to make their customers experience more appealing while they watch their shows in free time. Electronic media (news channels or TV series channels), Print media and any other industry can offer their apps for wearable devices. On subscription, they can drive great advertising revenue.
Advertising can become more efficient if it is being performed on the targeted audience with greater relevancy by providing wearable applications to the users. The way wearable technology is taking hike each day clearly shows its bright future in upcoming years. 
 What are the benefits of Wearable Technology in our daily life?
Wearable technology is already giving us so many benefits. Let's check out how it can enhance our lives in a better way with the help of following pointers –
Increased productivity in workspace
A well-maintained fitness can be achieved by fitness tracker
Protect you from any harm by just tracking your location
Keeps us updated and safer
Offers human cloud
Socialize you in more effective way
Offers you a better fashion sense
Wearable App Development
The way wearable devices are being used frequently, clearly urge the demand for app development for wearable technology. It will be a road to success for any business because modern business culture needs to streamline their internal and external processes with more advanced practices. We should adopt it as earlier as possible.
Wearable app development for your business will be a fruitful step and will definitely pay off you. By observing the tough competition in the market, you must think beyond traditional app development. Your customers must be using wearable devices, you just have to do research on their specifications and go through the important considerations before developing a wearable app. Don't think much, start searching and share your requirements with any of the smart watch app development company.