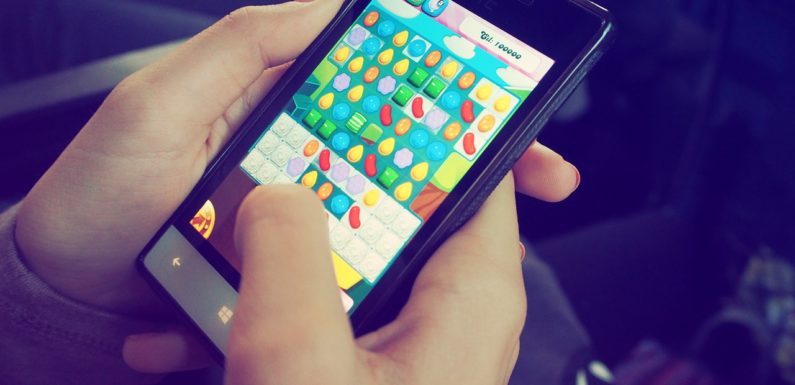 Thanks to the emergence of smartphones, mobile games have become a mainstream phenomenon. What was once an industry exclusive to owners of expensive consoles or PCs is now available to just about anyone. In just 10 years, mobile gaming has easily become the fastest growing segment in the video game industry—and it's showing no sign of slowing down.
According to research conducted by Newzoo, the gaming industry is expected to grow to $128.5 billion by 2020. Much of this growth is being attributed to the mobile gaming craze, which is benefitting from an ever-increasing level in quality and production.
So, which games are worth your time and dime? Take a look below.
The 8 Best Mobile Games You Can Play Right Now
HQ Trivia
HQ Trivia is essentially a live game show that allows anyone to become a contestant. The app features a live host and a real cash prize. It's also perhaps one of the most viral mobile games ever made. It exploded in popularity shortly after it's release back in August and continues to grow steadily each week. What originally started with a few hundred players and a $100 prize quickly boomed to well over a million players per session and a maximum $15,000 up for grabs. Given this, it's easy to see why HQ Trivia has made it into our top 10 list.
Clash of Clans
Clash of Clans is perhaps one of the most successful mobile games of all time. Having been released several years ago (August 2012), the game continues to be one of the highest grossing games on both the iOS and Android platform. The game itself is simple to learn yet difficult to master. Begin by building up your base using the various walls, traps, and defensive structures available to you. Then, test yourself against other players by destroying their base while protecting your own. The unique and balanced gameplay, dedicated community, and constant updates help keep the game fresh, even after 5 long years.
Hearthstone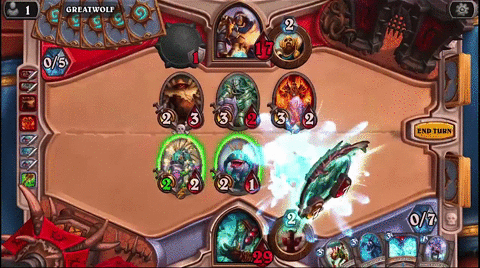 Video game developer Blizzard Entertainment is best known for massive PC titles such as World of Warcraft and Overwatch. So it was a bit of a surprise when the company announced its first entry into the mobile market. That being said, Hearthstone was a massive success when it released back in 2014 and continues to be four years later. The game centers around the Warcraft universe, turning the series' most iconic characters into collectable cards. Players then use these cards to compete against one another in head-to-head matches. Hearthstone has such a huge following that it's regularly found at the top of Twitch.tv's most popular streams.
Clash Royale
After the resounding success of Blizzard's Hearthstone, Clash of Clans creator Supercell decided to try it's hand at the digital card game. The result was Clash Royale, which you might have guessed is based off their previous title, Clash of Clans. Like Hearthstone, Clash Royale pits two players against one another in a heads-up battle of card-based strategy. With a fun, interactive twist on the genre, Clash Royale is a great mobile game to try your hand at.
Pokémon GO
The Pokémon series is undoubtedly one of the most recognizable names in all of gaming. So when Niantic announced that it was developing a mobile version of Pokémon in collaboration with Nintendo and The Pokémon Company, it got the attention of veteran gamers and neophytes everywhere. And on July 6th, 2016, Niantic delivered on what may have been the most highly anticipated mobile game launch ever. Almost two years later, the augmented reality aspect still holds up, and it's just as fun walking around catching Pokémon and battling gym trainers as it was in 2016.
Alto's Adventure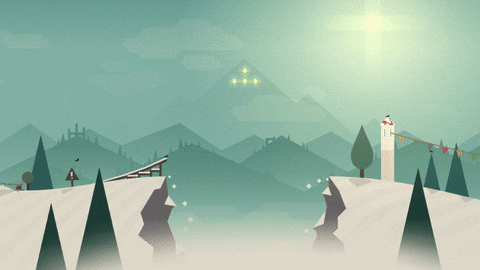 If you're not a fan of competitive games in general, or you're just looking for a way to relax, then Alto's Adventure is the mobile game for you. This platforming game gives the player control over a snowboarder riding on a snowy mountain side. All the player has to do is tap the screen in order to perform jumps and tricks. The gameplay is fun enough on it's own but the best part of this game is easily the colorful artstyle and the beautiful landscapes you encounter as you make your way down the mountain.
Vainglory
Vainglory is a mobile game based heavily off of the popular MOBA (Multiplayer Online Battle Arena) PC games League of Legends and Dota 2. It takes the genre's fast paced team action and ports it perfectly onto mobile devices. This incredibly deep game brings together two opposing teams, each consisting of five players. Both of these teams are tasked with destroying their opponents base in order to win. Each player selects a unique hero with 3 distinct skills and must work together with their team to defeat the opposition. But with 37 different heroes to choose from, you can be sure that no two matches are the same.
Minecraft: Pocket Edition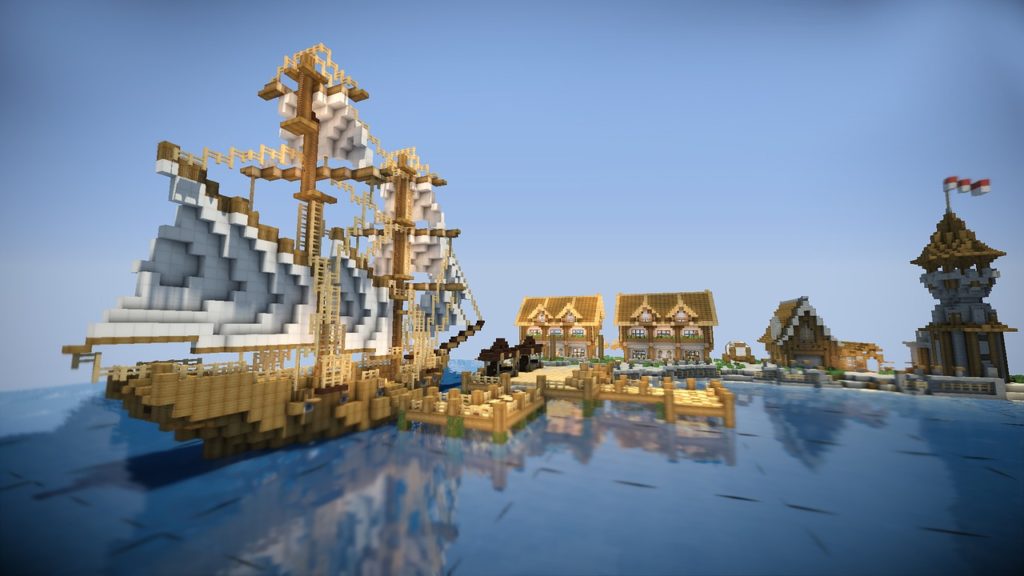 Rounding out our list of the best mobile games of 2018 is one of the most popular video games of all-time, Minecraft. This open-world sandbox game took the world by storm in 2011. Despite being almost 7 years old, it still continues to grow in popularity. With a unique, vintage, 3D art style that still looks good on today's devices and the freedom to play the game however you want, it's no wonder Minecraft is so popular on every gaming platform.
So if you're looking to get into mobile gaming this year, or you're just looking for a fun, new game to play, give one of these a try. You won't be disappointed!