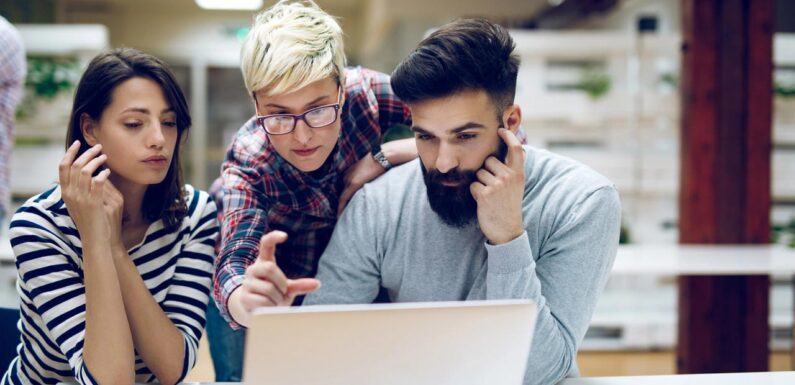 Blogging is a powerful tool for businesses to grow their audience and build a brand identity. It is a channel through which you can communicate with your target audience and provide valuable content. A successful blogging campaign by a business can really help it growth exponentially because it brings a lot of leads for your business. As a result, the chances of gaining new customers also increases.
Visibility is everything in today's world and a successful blog helps your business achieve that. It is also the reason why companies hire blog writers and professional blog writing services to create a strong blogging portfolio online. Still not convinced of the power of blogging? Keep reading below!
In this article, we will talk about the different ways that blogging can help your business grow.
1. Reach New Audiences
It is a well-known fact that a good blog section that offers valuable information helps form a brand identity and convert potential customers. More importantly, you can also reach "new" potential customers through good blogs. With the increasing competition, you need to broaden your reach by sharing blogs that your audience feels like sharing with others with similar interests.
You can use blogs to bring more traffic to your website. You can establish white-hat link-building techniques such as guest posting to ensure your articles appear on relevant pages on the internet. This ensures your content brings people back to your website. Write high-quality content, link your website, be convincing, and attract a more and new audience to your business.
2. Establish Credibility with Blogs
Blogs are an excellent way of establishing credibility in your target market. They provide an opportunity for you to showcase your expertise and experience in the niche you operate in. When you publish blogs sharing valuable information, you position yourself as an authority or expert figure in your niche.
A well-maintained blog is also a great way to direct new audience to your business. Once they get to reading your insights, they would want to check out your business and try different products and services. To put it simply, having an active blog on your website helps build trust and cements your position as an authority and a credible figure.
3. Grow Your Mailing List
Blogs are also an effective way of building your mailing list. They attract potential leads who become a valuable asset for your business in the long run. When you offer them blogs with well-researched information and valuable insights, they will feel confident in trusting your business and would be keen to share their contact information.
Once you have their trust, it will be easy to convert these leads into customers soon. It is essential for a business to work on growing their email list by offering content that is of value to their audience. An active blog is the type of content that can boost your email list numbers.
4. Build a Sense of Community with Your Audience
Blogs allow you to engage with your audience directly and share the information that they are looking for. They can share in the comments section of your blog, or your social media, the topics that they want you to cover. This way it will become easy for you to find out what your audience wants to read and you can kickstart many meaningful conversations within the community of your readers.
If you want your audience to engage with your brand, you will have to make an active effort to make them feel heard. Respond to their comments and engage with their questions online to give a more humanized feel to your blog.
Essentially, your blog becomes your conversation with your readers and customers. It helps build a sense of community as well as a sense of loyalty towards your brand and business. When your audience feels heard and also find value in the content you share, they are encouraged to do business with your brand. If you sell any products or services related to the topics you talk about, they are more likely to make the purchase.
5. Achieve a Higher Search Engine Ranking
Your search engine ranking means the position your web page holds in the result of a particular search or query by an internet user. It is greatly affected by the content your put on your website. Gone are the days when websites with a bulk of low-quality content could rank their website high up on the search engine results. Search engines like Google are now only favoring unique, high-quality, and SEO-friendly content.
Google uses web-crawlers who analyze the content of your website for a relevant keyword to rank your website on the search results accordingly. And to make sure your content gets analyzed and ranked properly, your content must have adequate information, relevant keywords, appropriate meta details, and catchy headlines. In order to make sure your website gets ranked higher and gains a steady traffic flow, it is important to generate strategic content for your website consistently.
Final Thoughts
Blogging not only helps you build an audience and find new customers, it substantially helps your business expand. If more and more people start engaging with your content, you will gain valuable leads and a boost in your conversion rates. However, this is only possible when you share relevant and valuable content with your audience. You'll need to understand their pain points and address those gaps.
You can hire professional blog writing services to help you run your blog. They can do the research for you and also write blogs as per your agreed plan. So, what are you waiting for? Start working on your blog now to help your business grow exponentially.