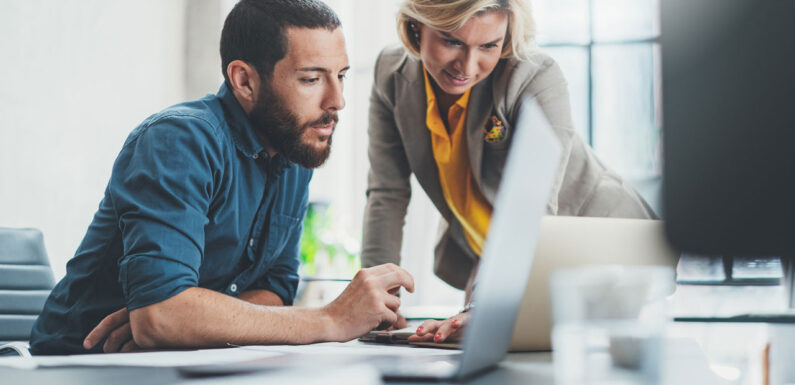 Link building is a popular SEO tactic used by digital marketers across the globe. However, the link-building exercise is not as easy as it seems, and many seem to get it wrong, which has a negative impact on their overall digital marketing strategies. Even the most seasoned SEO professionals get things wrong. Businesses often seek the help of expert link-building services to help them with their SEO campaigns.
To generate quality traffic and achieve decent search engine rankings, you need to have a quality link-building process. You can spend countless hours building links only to see your rankings flatline or even down. If your efforts aren't bringing you the desired results, you might be doing something wrong. Here are some of the most significant link-building mistakes you need to avoid.
Ignoring the Concept of Link Building
One of the biggest mistakes SEO professionals make is they ignore the concept of link building altogether. According to a Google representative, link building is one of the most crucial factors in higher ranking and content. High-quality content and keyword optimization are essential, but ignoring link building is a grave mistake that can negatively affect your entire SEO process.
Many site owners are under the impression that they can rank without link building. They assume that their content is good enough to be recognized by search engines. However, this is not the case, as, without link building, your content wouldn't get the visibility required for a higher rank. If you want your site to rank higher, link-building exercises are crucial.
Not Linking with Relevant Websites
Another major mistake SEO professionals make while link building is creating links from unrelated websites. Quality also matters while link building, as you can score hundreds of links, but they will be deemed unworthy as they wouldn't be relevant to your business. The algorithms on search engines today are much more advanced than what they used to be, so you can't get away with building links on irrelevant websites.
If many links aren't from relevant websites, you might not get the desired results. Google pays close attention to the quality of link-building, so you'll want to align your website with other credible sources relevant to your industry. You can consider inbound links as votes, and search engines would want legitimate votes!
Only Target High-Authority Sites
Another common link-building mistake that SEO professionals make is to only target sites with high authority scores. Domain authority is a score that indicates a website's likelihood of ranking. The higher the score, the more likely it is to rank higher. When link building, most SEO professionals only look for link building on high domain authority websites as they believe the higher score will result in a better link.
This kind of logic has its flaws. High DA links are tough to acquire. The time you spend acquiring one high DA link can be effectively spent on acquiring 10 other links to create more value for your website. Quality and quantity both go hand in hand when link-building. It's always helpful to target websites with all DA scores. You just need to ensure that they are relevant to your business. Ten links with varied DA authority will be much better than 1 with a higher authority.
Not Scrutinizing Sites for Guest Posting
Writing guest blogs and other content for posting has always been an effective way to create relevant and high-quality links. You can produce content for another website, and in return, they allow you to include a link for your website. Many site owners are happy to offer their platform for guest posting as they get content that they don't need to create themselves.
However, you should constantly scrutinize sites for guest posting. Just because they're offering you a guest blogging opportunity doesn't mean that it will work well for your SEO campaign. Relevance plays an important role, and you also must consider the quality of the site you're posting to. Spam guest blog links can have a detrimental effect on your website, so you must be very careful in choosing these links.
Make sure to conduct a thorough audit of the site. Have a look at the quality of the existing content on the website. Low-quality and spam content is an immediate red flag, and you should stay away from such platforms.
Not Customizing Your Pitch
When pitching your case to prospective websites, your pitch is as important as your content. As you know that your first impression is your last impression, and you need to ensure that it is as effective as possible. Sending out a single-themed email asking for links is one of the biggest mistakes that SEO professionals make throughout the process.
Now, you'd have to reach out to many website owners to ensure a successful link-building process. Most SEO professionals draft out a single template and send it to many owners to save time. However, most owners can spot a generic email and might not consider the request. An email that looks like spam would hinder your ability to successfully create a partnership.
You need to create a personalized outreach campaign for every webmaster on your email list. Tailor the content to each site owner that attracts them to your proposition. A personalized email works far better than creating a singular template and sending it to everyone on the list!