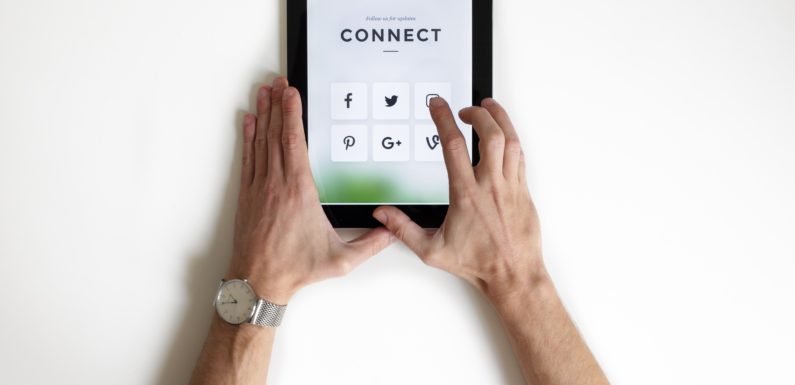 In the digital world, social media has become every bit as important to businesses and brands as it is to individuals. Checking a potential hire's social media profile has become even more standard than doing a background check. Just remember, however, that cuts both ways. How you present your business and your brand on social media has become just as important as how your current and potential employees present themselves on social media – and they are all interconnected. Here are 5 tips on establishing a social media policy for the sake of business growth.
1. Your business is a single entity and it needs to come across as one
One critical aspect of developing a brand identity in the digital age is that of developing a "voice" for your brand. Is your brand quirky, witty, laid-back, intellectual? Remember that in the digital world your brand is an entity, which is not quite the same as being a person, but close. Your brand has a personality – or at least it should – and it needs to be an attractive one.
We've all run across that person online that sparks our interest and grabs our attention, the person we would just love to meet in real life. Conversely, we've also all run across the person we hope to never meet in real life. You want your brand to be the person everyone wants to meet, even though they know they probably never will. While you may have several different people posting on social media on behalf of your brand, those posts should never sound as if they come from anywhere but the mind of a singular, fascinating individual.
2. Policies should include guidelines to help keep individuals from doing brand damage
Like it or not, when an individual works for your company, how they represent themselves on social media can have a direct impact on your brand. Therefore, it is highly important to have policies in place that help employees to know what is and is not appropriate online behavior even on their personal social media pages. Some businesses have strict policies while others offer more loose guidelines. The point is, however, if you don't have policies in place in advance, then when and if any issues arise, you won't have any recourse to address them.
Lately, company culture is one of the hot topics in business and indeed, it is crucial in this context as well. Why? A healthy company culture results in positive content posted about your brand on team members' personal social media channels. So, if your company proactively cares about their employees' physical and mental health and/or offers flexible working arrangements, the employees will brag about their luck online. That way, new employees and customers who share the same interests and values are attracted to the brand.
3. Establish policies to ensure valuable customer feedback doesn't slip through the cracks
Customers using social media for customer service is on the rise, particularly when it comes to complaints. Remember that when a client or consumer calls your customer support lien to make a compliant, the only people that know about it are your employees and the consumer.
When people use social media to lodge a complaint, everybody sees that complaint, which is most likely exactly why more and more people are turning to social media to lodge complaints. They know it will either get their issue dealt with quickly or everyone will know about it. This means it is critical for businesses to establish a protocol for keeping a regular eye on social media and ensure issues are dealt with swiftly and communication about the issue made clear on social media.
4. Establish policies to ensure social media drives website traffic
Getting a lot of likes on your social media pages is great, but it doesn't actually boost your business like traffic to your website does. Search engine algorithms are looking for visitors to your website, not likes on your social media pages. While those likes on social media are important, they are not as important as visitors to your page. Visitors to your page boosts your search engine rankings and search engine rankings are ultimately what will have the biggest impact on your business. Social media policies should include protocols for ensuring your social media posts are getting visitors to your website, not just liking what they see on social media.
5. Establish policies to maximize social media targeting potential
Developing a social media policy helps employees and staff determine exactly who to target with specific branding messages and how to implement them. Remember, you want to plan your social media strategies around your target demographics, but reaching certain target demographics will involve utilizing different strategies. They all need to work hand in hand and that means developing policies to keep it all working together smoothly. Stay-at-home or even working moms often check their social media pages at vastly different times than businessmen or teenagers. Twitter users are a completely different demographic on the whole than Facebook or Instagram users. While some people may have profiles on a number of different platforms, most people will predominantly interact with one far more than any others.
Defining your target demographic will also help you determine which outlet to run a certain campaign on as well as to tailor your content specifically to that outlet. When you post, how you post and to what channels you post to will all have an impact on the effectiveness of your campaign, so they are all details you want to think about clearly and establish protocols around in advance.
Developing a comprehensive social media policy means establishing protocols for both how individuals represent themselves on their own social media accounts and how they represent your brand on yours. It also means establishing protocols to ensure that every post that shows up on your company social media accounts all seem to come from the same place and the same individual and all represent one unique brand personality and viewpoint.