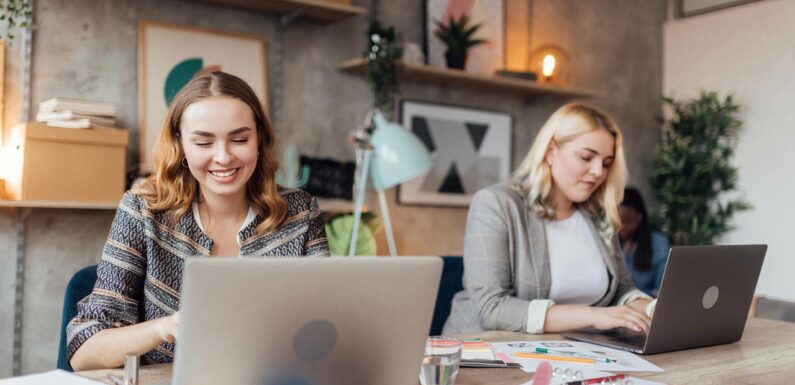 Are you planning to launch your website? Are you trying hard to make your website aesthetically pleasing to look at? But have you forgotten to keep your website SEO-friendly?
Whether you are a professional web design agency or a rookie to build your website for the first time, it is important to learn the ABCs of SEO. The understanding of SEO and website design go hand in hand. Your website represents your brand and your whole organization. It should not only be aesthetically pleasing but it should be responsive and user-friendly to the users.
So, what are the important SEO points you as a web designer need to consider before building your website? Let's dig in to know.
1. Mobile Friendly
"A website should be mobile-friendly"- This statement wouldn't have been important if we were talking about building a website a decade back. But now with more than 3.8 billion mobile users, the relevancy of a website being mobile-friendly has been exponentially increased.
In 2018, Google has started indexing the website's mobile version. This means that Google will rank and index your website based on its mobile version. The usability of a website comes under the top 200+ ranking factors. Responsive web design will make an effective user experience. Your website should be able to adapt to any screen or device. To make a website mobile-friendly, check the Google analytics to know the percentage of people using the mobile version, or which content they are viewing more. Knowing these statistics will help you upgrade or meet the requirements of your users. 
2. Site Structure 
Have you ever visited a website and considered the homepage to be irrelevant or lacking in quality? Or the title tags in the SERPs are not related to the search query? This is due to the lack of site structure of the website.
When building a website, on-page SEO is an integral part of the web design process. The title tags, meta descriptions, heading tags should follow the basics of SEO.
A) Title tags 
Title tags are the first thing a user views when a search query related to your website is done. For Google to find and rank your website in SERP ranking, the title tag should be SEO optimized.
The title tags should be kept short and relevant to your content. Keywords are normally found at the beginning of the title, but you can customize them as much as you want. On average, the ideal title tag is 50-60 characters. Use different elements like dividers to categorize separate components of your title tags.
B) Meta description 
The meta description will decide whether a user will click your website's link. You should consider it as the making or breaking of the deal!
The meta description is what your viewers see in the SERP result. It should be written in concise, informative, and relevant to your website's content. The meta description should also contain the keyword, but not in a spamming way.
C) Heading tags 
The heading tags will be helpful to create a framework of the most relevant content in your website. It categorizes the different contents according to tags, which lets Google index and rank your pages in a more relevant way.
3. Relevant URL Structure 
Why is the URL important? The URL tag is important because it is the name of the content you are presenting online.
URL is a crucial element for SEO and can affect the website's overall ranking. A good URL with relevant and optimized keywords can increase the overall visibility of your website.
For example:
"http://www.example.com/hotels/USA-hotels/north-america-hotels/florida-hotels/orlando-hotels/"
This URL is a good example of keyword stuffing. Google checks the URL's keywords relevancy and whether it is looking spammy. This type of URL can decrease the visibility of your website. A good URL should be descriptive of the content and relevant keywords so that users can understand the context.
4. Image Optimization 
You do not want to build a website with only texts, this might bore your audience. Images are a great visual attraction to your website visitors. Images can be put in various manners too. If your website is a service-based website, you can put images of customers using your products. This will give others a positive impression of your site simultaneously increasing the trustworthiness of your products.
Setting up images on your website should be a seamless process. Image optimization is an important on-page optimization SEO factor. Search engines are not capable of "reading" the images. Image alt text should also be optimized for search engines to recognize your images.
Some points that should be considered:
The name of the image should be relevant to the content. The image can be in JPEG format or it can be in PNG format if it's for the background image.
Using Alt tags with the images is a good point to make your images more accessible
Use images according to the size and relevance of your website. Too big or tiny images can decrease the speed of your website.
5. Website's Speed 
Your website is following all the above guidelines, but still, you are not getting enough traffic to your website. Why?
Have you checked if your website is quickly responsive to search queries? Along with a good URL, mobile-friendliness, and other factors, UX speed is important for SEO ranking. According to Google guidelines, slow responsive websites are penalized.
If your website is lagging by 2 seconds you can lose 12% of your audience, if your website is lagging by 4 seconds you can lose up to 25% of your audience.
More people will abandon your website if they are stuck on your website for long. To remove this hurdle, delete all the unnecessary elements from your website. If your website is built from WordPress, it will be easy. Start by deactivating the not so useful plugins. Keep only the essential widgets for your website. You can learn more about your website speed from Google PageSpeed Insight.
Conclusion
The nooks and crooks of SEO have changed over the years. Google's page ranking guidelines are dynamic with the evolution of the internet. To make a website user friendly, SEO optimized one has to keep up with the trends and tech updates.
SEO and website design are the branches of the same singular entity, one cannot grow without the other. A web designer must keep all the above points when building a website. This will not only result in a visually pleasing website but a functional one too.