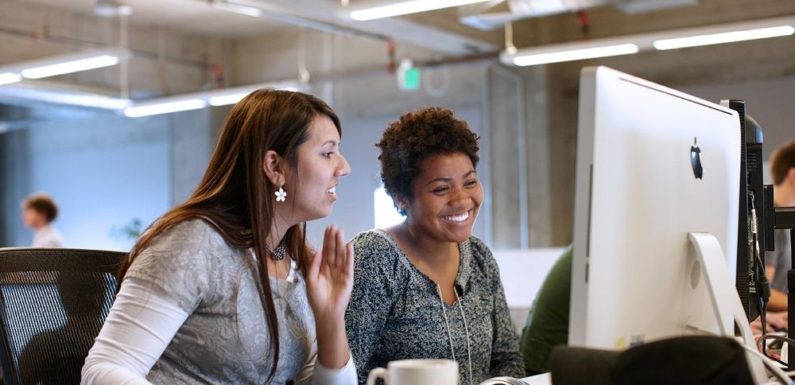 Businesses make relevant changes in their website or app design based on the perception of their customers.
As these changes are made in response to customer's opinion, it has a huge impact on improving the conversion.
Therefore, if you want to improve the conversion rate of your website or app, then you need to stay informed about the latest UX trends.
To help you in this regard we have listed 10 core UX design principles to get the attention of the user and improve engagement of website or app.
Top UX Design Tips You Need to Know
A UX design is the most important part of a website or an app. The UX design aims to ensure that it is in tune with the needs of the user.
Therefore, you need to keep in mind the best web design tips to create a great website and make it successful. Similarly, for an app, you need to follow the best app design tips.
As of now, we will walk you through some of the core UX design principles. By following these principles, you can keep your users hooked to your website or mobile application.
User-centric
This suggestion looks like a no-brainer, yet you will be surprised to see how many designers have inadvertently let their likes and dislikes slip into their work.
For example, you may like a particular color very much and use it in your design work.
However, every color represents something and if what you have chosen does not go well with the theme of the website, then the users would not find it attractive.
Therefore, the UX designer should find out the preferences of the end-users and design the UX of the website or mobile app accordingly.
You should be consistent
A good UX should offer a consistent design flow in user interactions.
These include the landing pages or any other contact point through which people connect to your website or mobile app.
If you use different fonts, colors, and others, it creates a hindrance in the free-flowing visual hierarchy of your website or mobile app.
A consistent UX ensures ease of navigation in your site, builds trust in your brand, and help the user remember your brand.
Short and easy sentences
If you need to put in a lot of information on your website, then you should break it down into smaller sentences so that the user's interest does not wane.
You should use easy words so that even those who are not from technical backgrounds can understand what you want to convey comprehensively.
Focus on the visual grammar
Whatever is visually created in the UX, including the interface elements, and their arrangement in the screen, three important elements are used; planes, points, and lines.
These are the core building block of all designs.
Once you understand how to use these three crucial elements of visual grammar, you would be able to remove any complexity.
This will make navigation easy, leading to an improved user experience.
Business objectives
While the UX should be designed with a user-centric approach, you should also keep in mind the business objectives of the website or the mobile app.
The UX should be relevant to the business it is promoting.
Therefore, the objective of a UX designer is to create a design with a well-defined business goal that is presented in a way to attract the attention of the user and improve engagement.
Accessibility
Accessibility is an important criterion for the success of any UX design.
The design should be easy to use.
For example, if you place the labels above a form field, it would make it easier for a visually impaired person to read them more easily.
Additionally, having a high contrast between the background and the text also aids in improving readability.
Give control to the user
There should be shortcuts in your web app design that would help the user to rectify their mistake.
For this, you can provide the "back" button or a "cancel" button.
These buttons will help the user to undo any accidental or undesired action with a single click.
Latest technology
The design you are creating would be successful only if it is aided by the latest technology.
Creating a beautiful UX for the web or mobile app, and then being told that it is not feasible can be a frustrating experience for the UX designers.
Therefore, before you design something amazing and unique, you must check whether it can be implemented with the current technology.
Feedback
If the user has taken any action on the website after pushing a button, there should be a bar that would inform them of the progress of their action.
Once the progress is completed, there should be a message that the action taken by the user is completed.
This will ensure the users know how much time is needed to complete the action and are satisfied when the option is completed.
Reevaluate and redesign the UX
The work of a UX designer is never completed.
You must continuously evaluate what you have planned to achieve through your UX and what is the outcome.
Are there any flaws in the UX that are affecting the user experience and how the users are interacting with the design?
Even if everything is going on fine, you must continuously keep checking how to take advantage of new UX ideas and emerging technologies to create an even better UX.
Conclusion
If you follow these 10 core principles while designing your website or app, you take user experience of your website or app to the next level.
This, in turn, will help you to engage more effectively with them and improve your conversion rate significantly.