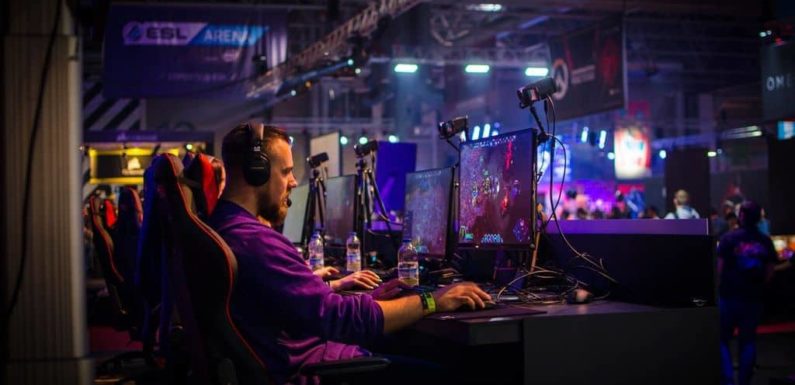 The culture for games around the world has risen rapidly – especially in the last couple of decades.
Today, the standard of the technology enables you to enjoy the quality of graphics and gaming interfaces like never before. Moreover, with the integration of Artificial Intelligence and modern technologies such as Virtual Reality, there is no limit to how much involvement a game can give you.
Why Are Games So Great Today?
That excitement and involvement and the adrenaline rush that comes with it are what attract people, both young and old, to play these games. In fact, in today's age, there is nothing called being "too old for games." That is why the market for videogames is expected to grow to be worth around $90 billion by 2020.
Apart from the fact that technology has made the experience of gaming so fulfilling, another reason why games are so high is how they are available everywhere now. For instance, Unlimited Gamez mo is a website that will allow you the opportunity to benefit from one of the biggest libraries of mobile games to exist in today's world. With the payment of a small weekly subscription fee, you can enjoy uninterrupted access to hundreds and thousands of the latest mobile games – no matter where you are in the world.
The pros and cons of playing video games
However, if you are of the opinion that an entertaining experience is all modern video games can grant you, then you are incredibly mistaken.
There are countless benefits to regularly playing video games in a moderate amount that are known today, and new studies being done every day to uncover still more advantages associated with the fun experience.
From learning how to think quick on your feet and plan out a logical strategy to get out of tricky situations, to building a better aim and a superior hand-eye coordination, and even relaxing one's mind, lowering the risk of developing mental illnesses and enhancing their creative skills -video games genuinely have a lot to offer. But when a concerned parent looks at the type of video games that are popular today, they cannot help but wonder if shooting down innocent people, stealing cars, and brutally torturing animals (yes, these games do exist, by the way) are responsible for the aggressive streak we witness in much of the younger generation that plays games on their computers and mobile phones.
Forbidding children to play video games – Is it a practical solution?
For this reason, a good percentage of these concerned parents limit the time, their child spends playing video games every day, to a meager amount. Some disquieted elders may even bar their young ones from playing any game on the screen whatsoever. However, this robs the child from an excellent opportunity to learn things in a fun way and benefit from the various advantages of video games that we have discussed earlier.
Is there a more effective solution to the problem?
Because video games are one of the most significant ways to build a child's personality, teach him about human feelings and compassion, as well as educate him on worldly matters – we think that stopping children from playing video games altogether is a weak solution to the present problems of the gaming industry. Instead, a much better approach to quiet down the distress you might be facing at the prospect of your sweet five-year-old stabbing a kitten is to carefully monitor what games they spend their time on.
Parents should encourage their children to play educational, informative, and character-building games rather than games whose sole purpose is entertainment through violent means. But finding platforms that effectively filter off these dangerous games for your kids is not an easy thing to do.
This is why we have curated a list of best mobile games that focus more on problem-solving, exploration and telling a good story, keeping your children safe when playing games on their mobile phones or computer. These games will not only keep your child engaged and engrossed for hours at a time but will also make learning a joyful ordeal. Let's begin.
1. Desert Golfing
Desert Golfing is a game that is as nonviolent as they come. Precisely as the name suggests, the object of the game is to put the ball in as little tries as possible. Offering your kid a chance to unwind and relax in a calm environment, this game is also a great lesson on physics. Furthermore, it helps your child – and yourself – to develop a more exceptional hand-eye coordination.
2. Minecraft
If you have not been living under a rock the past few years, the chances are that you have heard of Minecraft – even if you do not precisely know how to play it.
This pacifying game is practically what we would call a virtual game of Lego. Allowing you to design, construct, redesign, and modify limitless monuments, it helps to enhance your child's creative streak while also giving him or her a basic architecture lesson.
3. Lara Croft Go
If your child is more inclined towards adventure and exploration instead of building things or playing golf in the desert, we recommend that you give Lara Croft Go a go.
This enjoyable game is the perfect balance of thinking strategically and being cautious about your next move. In this way, this game is the ideal teacher for consequences and ramifications a decision may have on your life – no matter how small it is.
4. Monument Valley
When you are looking for a video game option that is exciting and energizing, as well as grueling on your ability to think quick and think out of the box, look no farther than Monument Valley. Giving you the perfect opportunity to unwind and let loose, this exciting game challenges your creative and logical thinking to find your way out of a tricky place.
The Final Word
How many of these games did you already know about? How many of these does your child play?
What are the most favorite video games that your child can not get away from? Are they as educational as the ones that we have listed above? Do you think there is another game that deserves to be on this list but is it not? Comment down below and let us know!