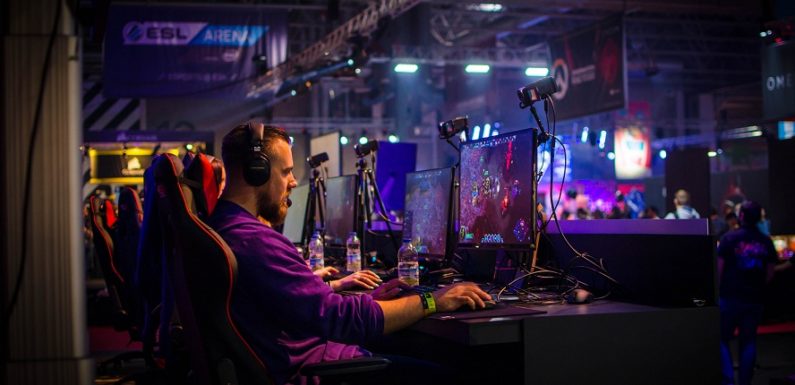 Anyone who's ever gotten into video games have likely thought of earning by playing games. And anyone who's ever learned how to code will likely want to make profit by making online games. Who wouldn't – considering how much fun playing games were, and how exciting the idea of making games could be? If you're having the same thoughts, then you're likely on the right track.
Online Game Business: How do you make it work?
Having that drive to make online games is one thing – studying the business side of gaming would be another. And if you're decided to give turning online games into a business a shot, then this article is for you. Before we begin with the technicalities, here are some quick tips to transform your online game into a business:
Get more in-depth with your gaming niche.
An essential component of developing online games for business is a good understanding of your gaming niche and its many elements. Triple-A game developers and publishers pay close attention to what's "in" their genre. Moreover, they check how they can expand their new entries in terms of story, gameplay, and even new technologies. You can do the same for your online games. And in this case you can study what you can do to help users be more engaged with your game. These can range from researching popular mechanics, to checking what's currently hip and trending that can be a source of new material for potentially-hit games.
Just because you want to stick to a genre doesn't necessarily mean all elements in that genre will be the same. That's why games like DoTA 2 and League of Legends remain popular for MOBA fans. That's because they do offer virtually similar mechanics but make up for it with character balance and their overall community. In the case of online racing games, for instance, see what sorts of car physics popular games use. Likewise, check what layouts they use for the terrain, customizability of the cars, as well as their multiplayer component.
Aside from observing popular games in your genre, try looking into the community as well. What do you think does the community like in these games, and what do they hate about these games? Try to see what they're commenting about the games in your genre, especially in fan sites and forums. Take note of these comments, and see which of these apply to your game or not.
Take a better look at your online game, and identify your strong suits and weak points.
Your flagship game or main games will remain an essential element for consideration when "transforming" your titles into more business-suites video games. That's because you won't be making games solely for fun and recreation anymore. Rather, you're building them with an audience and potential stockholders in mind. Before you immediately get into the in-depth and technical stuff, though, it's wise to at least cover all bases with regards to your current slate of online games. You should take a look at your existing graphics, mechanics, and overall reception to understand what points to modify, remove, or improve.
Try to play your own game from the perspective of an actual player. What do you think are elements that are lacking in your game? How do you think you can solve this problem? What do you think makes your game fun? How do you think you can make these elements more fun and enjoyable?
If you've published previous games, try looking into the comments section whether or not fans have actually liked the game. If there's a lack of comments on your games, try to spread the word and have friends, relatives, or even people in forums try them out. Their impact can be very helpful, especially if it's from the perspective of different age groups and different kinds of players.
Study your competition well.
A lot of creatives would often tell us to avoid looking at the competition, so we won't get insecure or get jealous of their work. Thing is, if you want to get into the business side of video games. Rather, you need to carefully consider your current competition in the market. This isn't to copy or do the same thing they do. Instead, this is to observe and check what things they do right and what you can avoid. You can also glean a lot of insight into the market by studying their approach not just to games they make, but also their overall presentation – website, marketing, and even the way they interact with their audience.
Even bigger releases in your genre count as "competition," even if you're inspired by their works. These big companies can be a good model into what may or may not work when it comes to making your games into businesses. For instance, if you plan on using microtransactions in your online games, situations like the backlash on Electronic Arts and Bungie microtransactions might be something you want to study.
You can also look into smaller websites and groups that make online games as well. While formats of websites and online game libraries generally look the same, it does help to look as to how your fellow online game devs present their work. Is their layout appealing? Do you think their games make profit? If some of their games don't seem to be popular, why do you think so?
Check potential methods of making profit.
This is where we'll get to the money side of business. Once you've studied both your niche and your games at large, you can finally combine the two and check what sort of games and even campaigns you can pull off. It's important at this point to consider both your budget, and how much you want to potentially earn from making games. Remember, you don't necessarily have to rely on your online games themselves. You can start building other aspects of your gaming library or brand over time. In turn, these can then help you get enough budget to make better games.
You can try integrating multiplayer components in your online games, as well as a microtransactions component to customization. If your game is fun enough, you might be surprised as to how this can attract a lot of people into paying money for cosmetic items, enhancements, and other quality-of-life features in your games.
You don't necessarily have to make profits from people playing your games, too. Likewise, you can start making profits by offering a blog component in your online gaming site. You can feature personal articles about games, or open up guest posts for people to contribute their gaming pieces for a fee. This can also help improve your brand's SEO, which helps you be on top of search listings. This can be leveraged for other blogs and services to pay you to feature their pieces and products as well.
Think of new things you can offer gamers.
Consider thinking about potential ways of offering new things to gamers. Treat your gamers the same way you'd treat your other customers. They will likely appreciate it if you make an effort not just to cater to their tastes, but offer innovations to them.
Integrate trendy mechanics in recent releases into what you're trying to make, as this shows you're aware of what gamers want even if you make smaller releases. For instance, if you're looking to get into racing games, you can utilize advanced physics in 3D gaming engines for your titles. For example, Madalin Stunt Cars 3 is a free online racing game but it also features advanced 3D graphics for a browser experience.
Try to offer a publishing platform for other gamers. If you've started to make a reputation in the online game market, you can offer students and other starting devs an opportunity to have a platform for their games for a fee as well.
Think of your branding and your games years into the future.
Perhaps the most important tip when entering the field of business in gaming is to always think about your branding at large. Making great games is good, but making great games that help define your brand is much better. When thinking of expanding your online games library and brand, don't forget to stay true to your brand message and your brand values. Remember, you're no longer making online games, but rather developing and growing a brand that can attract gamers across the globe. And if you want to make money off online games, you need to take your brand's growth into careful consideration.
Try to look into what sorts of games you want to make in the future as well. Do you want to strictly stick with the genre you're in now? Do you want to evolve into something else? Try to think about this as early as now so you can make a solid plan of trajectory into your goals as an online game maker.
See if you want to focus more on being known for developing games, if you want to be known for a series of games, or if you want to publish other peoples' games. These all require different strategies and approaches. If you want to develop more games, it helps to also invest in studying programming while doing business. If you want to be known for a game series, it helps to cultivate ideas that will expand your game's concepts. Lastly, if you want to become a game publisher, you need to start developing your network as early as now.
Online Games and Business: Live the Dream
With the above tips in mind, it helps to understand that "making online games" and "making business with online games" are two different things. It's usually the latter that's much trickier to do than the former. That's because there's a ton more elements to consider when making online games with a business in mind. This doesn't mean gaming wouldn't be fun, though. And this doesn't mean making your gaming hobby into a business is impossible. If you use the above tips with a bit of creativity and your desire to make fun games, then you'll likely be on the road to business success as well!