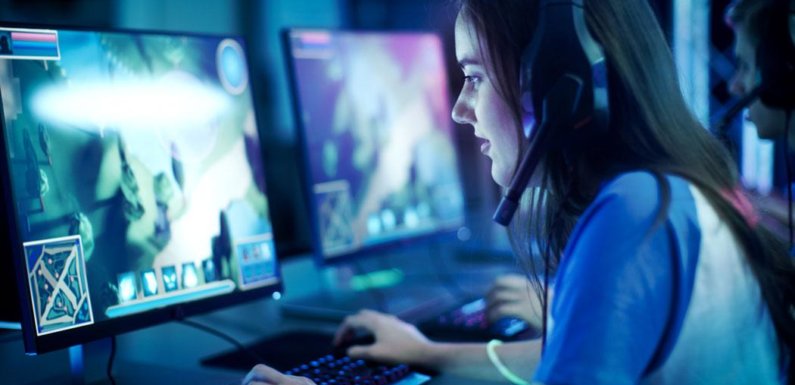 Online gaming is something everyone knows about; sometimes because we play them ourselves and other times because our kids or friends are playing them. It's not a secret that people end up spending a lot of their time on online gaming. These days they even hold gaming competitions worth a lot of money as well.
Some games are so simple that one can play it by their own self. While others are a tad bit more complex. They require multiplayer to form teams in order to survive in the game. In such games, you can chat or talk to other people throughout the game, exchange instructions, motivation remarks, abuses or … treacherous lures to convince you into believing that whoever is sitting behind the screen on another site is a friend and not a foe.
Video, voice or written chat – everything is accessible to the users in order to connect and follow each other. It doesn't just end here. At times people just like being silent spectators and watch other gamers playing on live-streaming sites.
Online gaming means that you can connect with everyone around the globe and partner up with them to be the winning or losing team – whatever skills you have to be. There are many online games each pertaining to a different genre, time period and age group. They tend to offer a lot of adventure without even having to leave the room. Thus, when it comes to children – one has to be a little careful to make sure the games they play are safe as well as age appropriate.
Risks of Online Gaming
You can never know how old the person on your team truly is. Their identity, location and even hobbies could all be a lie. Thus, there's a possibility of cyber-bullying to a great extent on such forums. You can't even be sure of their real faces because it could all be an alias or a fake account.
Most pedophiles approach their victims through online games. They would befriend children and help them win because of their refined mental strength. They would send online gifts that could be helpful in the games and also lead their teams, thus, and call for a meet up only to groom children into giving them sexual favors. Children being weak would easily end up falling victim to such scavengers.
At times, games have adult content; relating to drugs, sex, death, violence etc, that can easily disturb one. The type of game one plays or desires to play is dependent on how much the person can handle.
Let's not forget the gaming addiction some people fall prey to. The developers didn't create games so people would forget the real world and start living in a virtual one. That was surely not the deal they made with technology.
People can also hack into your accounts and get all your personal information to exploit later on.
Safety Rules for Parents and Guardians
There's no sure way to keep your kids protected from the outside world but it doesn't hurt to keep trying until you can, right? Sure they need their own experiences but age appropriate ones are the beneficial ones.
The first and foremost step before letting your kids explore the outside world is to tell them all the risks and not shy away from them. Tell them that even if someone does something nice for them in or outside the game – they should never feel pressured into doing something that is even a bit uncomfortable for them.
Connect with them and ask them about the type of games they play, play with them and be a friend for them not just a parent. If you have watched Gilmore Girls then learn how Lorelai Gilmore keeps her relationship with Rory – every parent should try to be a lot more like her and less like Emily Gilmore. Both their hearts beat for their children's best interest but it's the way one handles conversations or news that can make or break a relationship.
Ask your children what how they communicate with the team members or opponents, what sort of language is used and if someone says anything bad to them. If someone forces them into quitting or asks the other players to exile them – most games have reporting centers and you can get such users blocked etc.
If your child is very young – change the connection settings to airplane mode – this way they wouldn't end up buying anything unnecessary or even connecting to someone they don't know.
Explain to your children the rules of gaming, tell them why they are allowed to play some games and not others. Let them know the worst so they can be careful as well. Teach them to not share personal information with anyone, strangers would remain strangers even if they are their friends in the online gaming world.
A cool trick is to play the game your child wants to play beforehand to have a better idea about it. You will know everything you need to about it and can also help your child throughout the game without them having to look up to someone else. Every game has an "advice for parents" column which might come in handy at such times. Be sure to check it out before letting your child hit the internet.