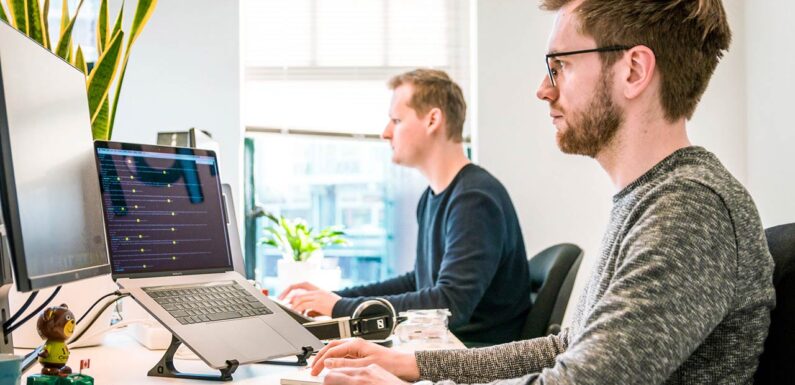 The eCommerce business is at its pinnacle, even in the third decade of the 21st century. Whether the increase is due to the present epidemic or because people enjoy shopping on the internet, it has resulted in significant advancements in the e-commerce world. The e-commerce business is fast evolving, and it is currently on the verge of collapsing. Therefore, Headless commerce could be the next big thing in the e-commerce business.
The popularity of headless commerce has been steadily growing. Even though not everyone is aware of this new technology, it has brought numerous advantages to online merchants and clients. Headless commerce offers several benefits, including faster websites, V vaster personalization options, and quick customization.
It can become a norm for both B2B and B2C businesses. According to recent research, 86 percent of business owners claim their customer acquisition expenditures are rising. As a result, businesses must design an online experience that will attract customers. Headless commerce is a concept that many merchants are employing to create a content-driven online store. Headless commerce allows frontend developers to create an engaging interface without relying on backend services. Therefore, why not approach the best eCommerce Development Company that can help you build your e-commerce site.
What is Headless E-Commerce?
Headless Commerce is the decoupling of front-end presentation layers of a web from the backend interface through which you can perform all the functionalities and features of your e-commerce store. In this decoupling, the developers can make changes to your online store without affecting the customer's experience. The CMS store will manage and provide the content without any frontend layer of the site.
In general, the frontend is a template or a theme decoupled or removed and leaving only the backend to deliver the content like products, blog posts, rating, and review on the device. Moreover, the front-end developers focus on how the content should be displayed using any framework.
Best E-commerce Platforms for Headless Approach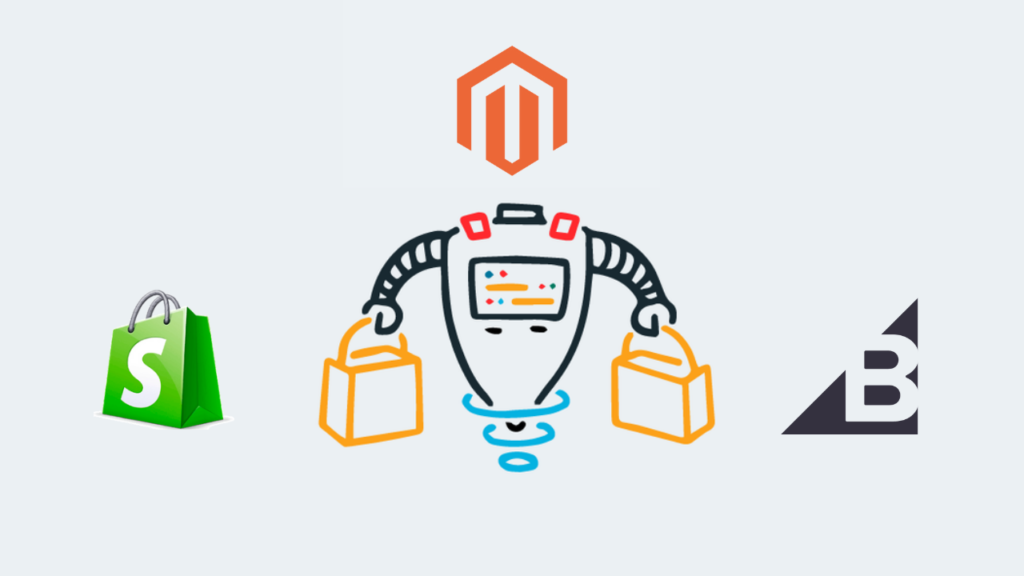 Before diving deep into Headless E-commerce, let's discuss which are the best e-commerce platforms:
Magento
Entrepreneurs who are looking for scalability in their business should go with Magento. It is the best e-commerce website development platform and also a good fit for headless. Moreover, it allows to check and set up customer experiences over different channels. Magento is good to build headless for the backend through the different frameworks or by headless CMS.
Shopify
Do you know Shopify plus offers you tools and systems? These tools are required for an e-commerce store. If you are using Shopify plus for headless, it can allow you to update the content on your storefront. Moreover, it can turn manual tasks into automated workflows. If you are looking for a headless commerce platform for your business, then you can hire a Shopify expert for it.
BigCommerce
To build and maintain the online storefronts, BigCommerce is a popular eCommerce Platform. With it, you can set up the shop and can add products and can make money. If you have large and fast-growing enterprises, then BigCommerce is the best because it has lots of built-in functionality, data resources, and more.
Pivotal Features of Headless Commerce Platform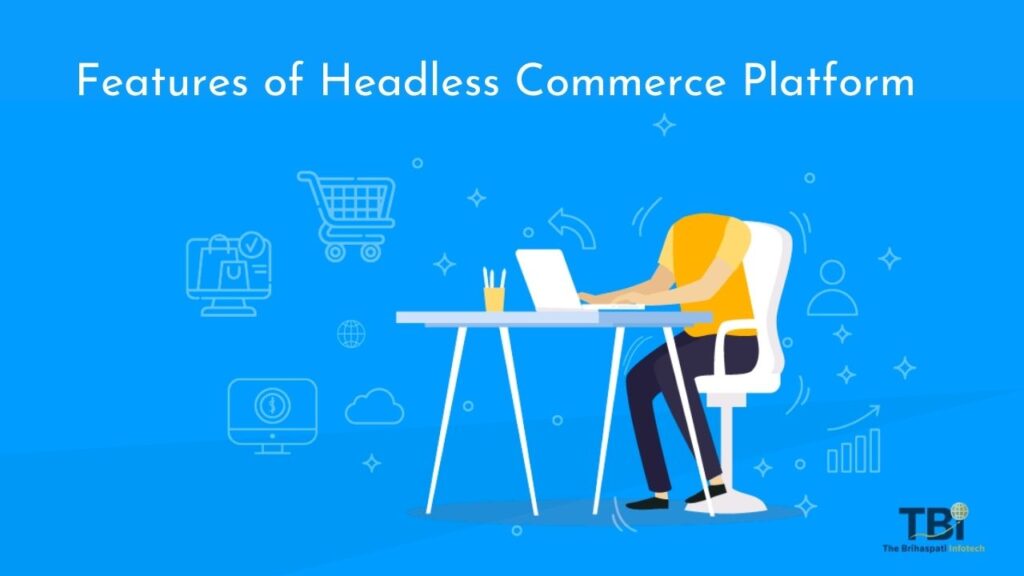 Headless commerce will work in almost any use case, regardless of the CMS platform you're using. To decouple the presentation layer, you'll need an API connection, and then you'll need to plug the platform into where you need it to work. The following are the key characteristics of headless commerce:
#1 API Connection:
The design and development of the API come before the implementation because it will make it easier to integrate and communicate with other platforms. Moreover, the developer team can create the AI and rely upon it to develop the rest of the Application. However, API can manage the complex nature of working in the cloud because it is a cloud-based infrastructure.
#2 Customization:
Most of the time, entrepreneurs are grounds for the headless approach because they might have out-of-the-box ideas which no CMS can offer. But why? Maybe the traditional platforms can not handle the long development cycle and maintenance. With headless, you can keep the customization. There is no limit in customization because it includes IoT tools that can easily integrate with the headless platform. Also, it can provide the SaaS experience which is best for them.
#4 Content Management System Pairing
Headless Commerce proves to be a compelling combination if you pair it with a CMS like Magento, WordPress, Drupal, etc. In such plots, eCommerce development platforms get separate from the presentation layer. It means a brand can make use of CMS for exceptional customer experience to raise conversion rates. Moreover, this e-commerce platform will deliver all the essential features and security. And it can connect to other tools like ERPs, OMS.
#5 Progressive Web Application
PWA is application software that is built with simple web technologies like HTML, CSS, and JavaScript. In simple words, a Progressive web application is a website or web page which provides the look of a mobile app while running on the web browser. When you combine headless with PWA, the app builders will keep the proof of their builds. Moreover, they can refresh the design without re-implementing it on the content.
#6 Powerful Agile Marketing
Want to promote the channel on social media or create a design for a new customer experience? With Headless commerce you can do it. The top e-commerce platforms like Shopify, BigCommerce, Magento let you set up an online store to sell and promote the products on distinct social media platforms. Moreover, you can also do marketing campaigns on headless commerce.
Wrapping Up
We have gone through multiple aspects of headless commerce, its features, and the best headless eCommerce platforms. Therefore, if you are also planning to go with it, then you must get in touch with a reliable eCommerce development company that is an expert in developing e-commerce stores with a headless approach. Get your eCommerce site built from scratch and with an improved UI. It will improve the speed of the website and much more.