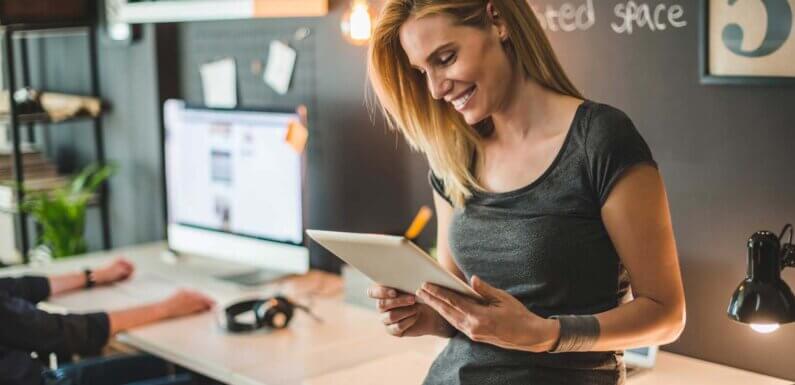 It is now apparent that video is a key medium for marketers. But, do you know everything that goes into making a video great? And what keeps the audience involved? Do your videos effectively portray your story? Or maybe it's all about the perfect moment hitting the appropriate audience.
To resolve these critical points for you, we have crafted a list of 10 points that can help you spruce up your video content marketing game. Once you go ahead and follow these tips, you can create a robust video marketing plan that helps you in keeping your viewers engaged. Let's jump in right away!
10 Points to Plan a Robust Video Content Marketing Strategy
1. Conduct Live Video Sessions
A key video marketing technique is to use Facebook Live, Snapchat, or Instagram to broadcast live video sessions. In addition to becoming involved during the broadcast, the live stream may also promote interaction with users when you publish it as a video afterwards.
This real-time engagement is expected to enhance brand transparency, responsiveness, and loyalty. It gives consumers the impression that they have a "sneak peek" or unique access.
2. Always keep your video posts consistent
Regardless of whether you run a business account, an influencer, or a producer of content, it is essential that you keep your video posts consistent. It also prevents visitors from returning to your account or page.
If a user knows that on Tuesday at 3 pm, you are posting videos weekly, they may "tune in." At the same time, every Tuesday they will always have something to expect, and that is your video.
Consistency may also strengthen your audience connection, along with establishing your digital reputation with search engines.
3. Share your Video Content
Sharing was an enormous component of digital marketing even before the modifications in Facebook's algorithm. This technique is double important with video marketing.
You have to cast a broad net to connect with most individuals. This is not to suggest that all social media sites should have access to equal resources. It simply indicates that you should not be frightened of sharing your content on various platforms.
Make use of social media platforms to benefit from it and let your video content be the key. However, each platform should be approached with its audience in mind.
4. Ensure Brand Consistency
According to an article from Forbes, if you do not maintain your brand as consistently as possible, customers may be confused. Ultimately, this uncertainty may lead to indifference.
Brand consistency ensures that marketing materials are immediately recognized. It implies supporting words (i.e., marketing) with deeds. Brand coherence also indicates that you have a close hold over the public persona of your business.
5. Include Transcription of your Video Content
Because it can only help make your films more available to more people, right? But don't worry – it's not as big an effort as you may imagine. Both YouTube and Google provide translation and transcription capabilities.
You have the choice of translating or helping the community. This implies that you may have a CTA in your content to assist others with your video content.
6. Provide a Solid Value Proposition
People are flooded daily with many kinds of media and stimulation. It is an important initial step to find a purpose for the audience to interact with your media. This requires the value of pictures, music, copy, and ideas for the viewer.
Depending on the platform, you may have several value propositions for one video. The diction or presentation has the potential to alter the video's viewpoint completely.
7. Demonstrate your Personality
Your films are a wonderful opportunity to demonstrate the culture of your business. People don't ever want to watch boring content. They are more inclined to view fascinating and personalized content.
Think about what distinguishes your company and emphasize it in your films. Don't spend time producing videos that lack personality.
8. Incorporate UGC in your Videos
People love to watch videos, so why can't your customers become the stars? You may encourage people to make amazing videos using your goods and services, and publish them on your website and social media channels
When your audience views themselves on a video, they are more likely to share it with their friends and relatives.
9. Always Include CTAs in your Videos
Remember to add action calls in your videos. If you want someone to visit or follow you on social media, let them know at the end of your video.
If someone talks in the video, they may simply direct viewers to behave accordingly. You may also add text in your videos that connect to your site and invite people to check it.
Customers may love your movie, but if they don't know what to do once they view it, it is possible that you are pouring out time and money for nothing. Adding an action call is easy and may trigger conversions that may not have occurred otherwise.
10. Measure and Evaluate your Success
You need to understand and analyze the performance of your video marketing tactics in order to develop successful campaigns for video marketing.
Many video hosting services offer analytical information and may give you an indication of how you should create your videos.
You may use these analytics to evaluate data such as the number of times you play the video and the proportion of visitors clicking on the playback button.
Conclusion
Video has acquired enormous momentum in the marketing industry and will not lose traction in the near future. By adhering to these 10 points, you stand to create a dynamic video marketing strategy that is bound to perform and bring increased conversions and brand awareness to your audience.