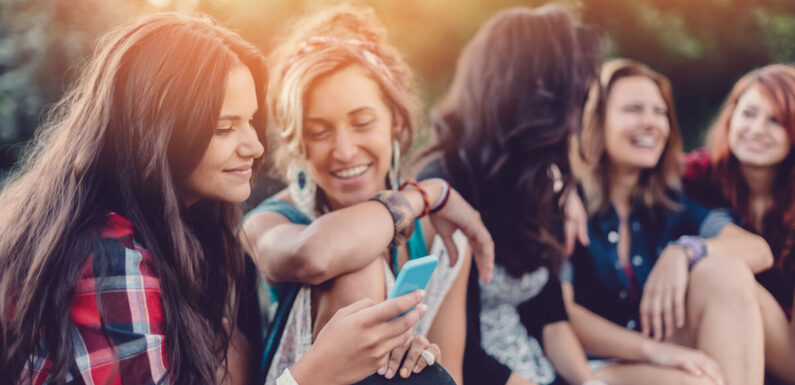 Instagram engagement is the main objective for marketers on social media. It has become so famous these days that people have started focusing on content from popular brands. Several businesses from boutiques, to hair salons, to restaurants, are witnessing success using Instagram. With the platform, they have discovered an audience who likes, shares, and comments on their posts that help maximize the number of customers they would have never found elsewhere. Let us study how to bring out the best in your business from Instagram. Here are seven tactics to boost your Instagram engagement.
1. Utilize Instagram Features
The Instagram algorithm considers those profiles that use all its features to motivate more distinct and captivating content. And, it continues to surprise us with new features; using it to acquire auto likes on Instagram magnifies engagement and rewards the algorithm. Therefore, the app has spent time and money developing new features to take advantage of it.
The first thing to do on Instagram is creating an Instagram Business account if you don't have one yet. The business account lets you check analytics, a professional aesthetic, and access Instagram ads. Also, you can place links in stories and a contact button to your account. These features offer a big win, mainly if your focus is to drive traffic from the app to your site.
Instagram began as a common platform to post pictures, but it has grown considerably later. It has features like stories, IGTV, in-fed videos, carousel posts, highlights, and ads. So, make the best use of these features to upload attractive content. Bear in mind; the algorithm recognizes you when you use the whole of its tools.
With a business account, you will have access to analytics to know better about the profile performance. It includes gender, locations of followers, and specific post insights.
2. Share Instagram Stories Daily
Sometimes the Instagram reach might go down; this is due to the change in the algorithm. It has left behind the chronological order and now prioritizes posts on home feeds for a set of reasons that will never change. Yet, the perfect way to put your content at the top of your home feed is by posting stories frequently. Stories are designed to appear at the top, so even if the follower doesn't find your feed, they will most likely see it there. Stories appear unique, feel unique, and allow you to stay engaged with the audience in multiple ways.
3. Experiment with Varied Video Formats
A fact where video content increases engagement rate when compared to other posts on Instagram. Two video options:
In-feed Videos: These videos are permanent, so invest your time to get it right. Home feed videos are searchable, and you can include hashtags to help people discover them. Therefore, post unique and good quality videos like training sessions, upcoming product announcements, brand campaigns, and any content that interests the audience.
Story Videos: Stories vanish beyond 24 hours. Hence, do not share video stories that you think will stick around. However, the advantage is that you don't need as much polish. It could be realistic and simple. You could use stories to post behind-the-business scenes, live announcements, event footage, etc.
4. Schedule Instagram Posts
Every social media platform has its perfect time to post content. Identify your ideal time to post on Instagram. And schedule those posts ahead of time, which means you are posting valuable content at the best time. Getting to know the right time is crucial because the algorithm considers posts that acquire instant engagement. Suppose your followers engage quickly with your posts, then the chances are that your other posts will appear more on their home feed. That means a greater engagement rate.
5. Publish the Right Number of Times
Social media could be so tempting. You may post all day long and don't hope to have positive results. Also, don't simply publish content weekly once and expect to gain attention. To identify the perfect balance for your business, posting once a day or two times a day a week. And try to share on alternate days. If you encounter differences in engagement, analyze the week's engagement rates and determine what is right for you.
6. Identify Ways to Connect With Audience
There are four different content types to engage with your audience,
Behind-the-scenes: Draw your audience to behind-the-curtain and showcase the making of products or campaigns. Motivate them to take part, and respond, and that way, you could boost engagement.
Takeovers: Allow an employee, a partner, or a customer to step in and put their flavor to your profile. Suppose you find it daunting to handle the profile; you could conduct interviews or face-to-face videos with your audience.
Contests: If it is challenging for you to develop various content, you could run contests to encourage the audience to present their content. Ask your audience to perform some tasks before participating helps you acquire an excellent engagement rate if you plan right.
Tutorials: Make simple tutorials on tricks and tips or product demos to show the audience how you could help them. That way, you could gain audience trust and believe in your expertise and skill. Tutorial videos allow you to engage with the audience quickly and encourage them to share your content with their communities. Hence it is a perfect way to establish your brand.
7. Change Regular Followers into Super-Followers
Not every follower in your list is alike. Some gaze at pictures randomly, then shift on to something. And, some adore your every post and look forward to your next post.
The best way to create more of this kind is using Stories Highlights. Save your specific or super hit stories to your profile feed where it stays at the top of your profile permanently, unless you delete them. Highlights are categories for multiple posts that let you bundle similar content together. A few ways to use this:
Organize "Collections" for regular product announcements
Create categories for specific topic contents.
Hold multiple channels for followers with particular interests.
Split up your different styles of content.
Sounds right! But how do they lead to super-followers?
You create a resource center for your content to grab followers' attention or audience to visit your profile and explore more.
Conclusion
Marketing on social media is not at all as easy as you would think. It takes time and effort, a bit of luck to drive traffic to your account. Instagram is probably an excellent social media platform on the earth, with brand's success stories and influencers constructing big profiles. You would never have this many opportunities to reach target customers elsewhere in the world, so it seems right to give the best shot