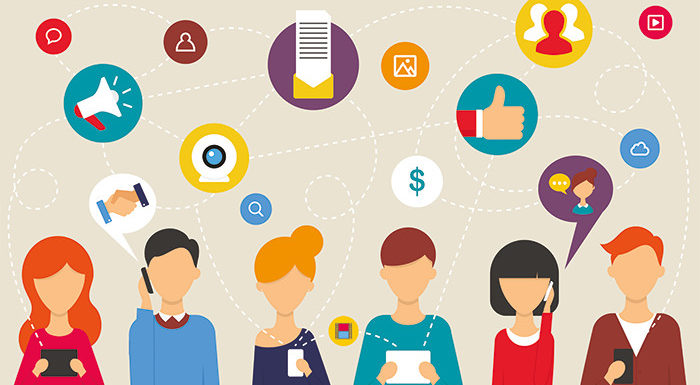 All marketers on the web understand that you can never be effective at your job if you have not invested in social media. Social media marketing has become a central part of digital marketing initiatives, so much so, that marketers now do all they can to keep up with the changing social media marketing landscape. Those marketers who do this are always a step ahead of their competition. To give you a clear view of the impact these trends have on digital marketing for most marketers, consider the following:
Growing social signals
Unlike years back when social signals were so faint that they seemed nonexistent, today social media contributes a great deal in digital marketing efforts, especially search engine optimization. As your content gets more shares, comments and likes on social media, its rank improves on search engines.
This trend will likely only become more evident in future months and years as social media continues to occupy a central place in people's lives. Google interprets social signals as signals of your website's relevance and therefore prefers it to other web pages.
Brand exposure
Marketers know that it is quite hard to sell products on social media. So, why do they invest so heavily in the platform? Because it improves your brand's exposure and visibility. Therefore, while you may not see many direct sales from social media, you will improve your sales over time.
This is because the same people on social media will at one point want to buy the type of products your business offers. Because of your social media efforts, your business will be the first brand in their minds.
Audience engagement
Audience engagement on social media is changing. Today, it is not just about those people who follow your brand, it is also about the number of interactions these followers have with your brand including the number of views your videos attain, the number of mentions your brand gets as well as the number of shares your content gets on social media websites.
This is why it is important to track these interactions against how they help you achieve your set digital marketing goals. Therefore, it makes sense to use a tool like Growr that finds you followers most likely to engage with your brand so that you can grow organically on Instagram. Similar tools exist on other platforms like Facebook and Twitter.
Branding & awareness
You can leverage your existing audience to create buzz about your company and why people need to connect and engage with it and its products. By satisfying the needs of your existing customers, you give them all the motivation they need to talk highly of your brand to people in their circle's influence. The opposite is also true. Consider growing your brand one client at a time. Every satisfied customer is a successful marketing project; they will preach the good news of your business solutions to anyone they find in need of your kind of services.
Lead generation
Lead generation has always been a tricky thing to monitor for social media marketing. Even with tools like Facebook pixel that Facebook introduced to help marketers understand how their efforts are converting, it is still challenging to quantify social media efforts.
Perhaps, this is in part because social media has other hard-to-measure effects on your general digital marketing efforts. Another way to measure leads is to monitor people's referrals of your brand. You can do this by adding the question, "how did you hear about us?" as part of the questions customers answer when filling your conversion form on your website.
Web traffic
After all, is said and done, every business hopes to get people to visit its website and hopefully convert. Because social media is not an end in itself, you must ensure that all your efforts on these platforms finally direct people to your website. Social media platforms are excellent for sharing your brand messages, tell your brand story and keep your brand in people's minds on a day to day basis.
This should finally lead to an increase in the traffic your website receives. So, keep an eye on the number of visitors you receive from social media and what other parts of your website they navigate to once they arrive.
Keeping in touch
Acquiring the clients you have taken a lot of time and resources. That is why you should do everything in your power to keep every client you get. How do you do this? By deliberately staying in touch with the people you have done business with in the past. These ex-clients might not have any business to give you, but their recommendations could mean a great deal to your business.
Their friends and family will believe them when they recommended them to you, giving you an extra opportunity to once again do an excellent job and create lasting working relationships. Over time, this network of clients alone can keep your business thriving in the marketplace for years on end.