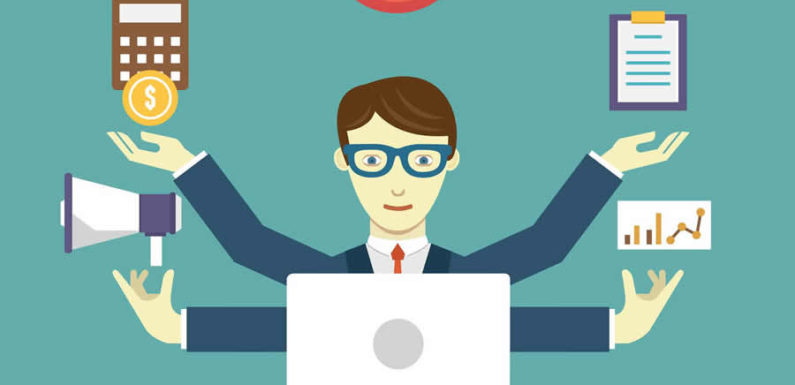 The need to offer outstanding customer support has gone up for businesses of any type and size, in a fiercely competitive market.  This is applicable also for the large companies, especially for enterprises that have customers in all continents. Not only new rivals are adding heat to the competition but the fact that customers are now more aware cannot be overlooked.
Thanks to the proliferation of the World Wide Web, they are better informed on most things and as a result, they have become quite selective. That explains why companies are focusing on offering better service to the customers, including the enterprise level entities. To ensure customers are serviced in the best way, enterprises need suitable helpdesk software solutions.
Need for choosing Enterprise ready helpdesk software
Large companies and MNCs cannot just go for any run of the mill support software to serve the customer needs, as it is. They have all types of customers including high profile ones. Fulfilling the needs of diverse types of customers requires usage of a suitable software solution. A feature-laden enterprise helpdesk software makes it easy to collaborate between various departments and the company can offer seamless customer service through multiple channels.
Such software solutions help the companies overcome obstacles like geographic location, language and time zones to offer customers round the clock service. Such software solutions are also compliant with data protection standards like HIPAA and ISO 27001:2013 etc.
Features of ideal enterprise ready customer support software
Listed below are the must-have features of enterprise-level customer support software:
#1 Multi-level support and sync between channels-
A large sized company is likely to have a huge number of customers. These customers have varying mindsets and penchants, as it is. These customers may want to access support in multiple ways. While some of them may prefer traditional phone-based support, for the tech-savvy and aware customers live chat is the way to go. So, the customer support software for the enterprise should have multiple channel support provisions.
Besides, the software should have provisions to sync between various channels. This will ensure the customers using one channel can switch to another channel and continue without any problem. This will help the enterprises meet customer needs and expectations better.
#2 Compatibility with in-house software-
In almost any company, various third party software including office productivity site, database apps, accounting software solutions are used for operations. However, enterprises usually prefer using specialized in house software.
So, the helpdesk solution should be compatible with such in house software including database application. The latter is especially important since the integration between helpdesk software and DBMS helps the support agents identify existing customers when they contact and they can fetch saved records at such times.
#3 Quality support and training-
Enterprise level helpdesk software is sold with extensive training documentation and resources. Both printed and online resources are provided for training needs. Excellent, round the clock support, is also offered by the sellers of such solutions. MNCs and large companies cannot afford to wait after their support systems suffer any snag. The sellers usually offer support through email, phone and live chat.
#4 Robust self-support system-
A section of customers of enterprise companies do not prefer calling up the helpline or writing email for troubleshooting or product issues. They are more technology savvy and want a certain amount of control even while resolving problems related to services and products.
For catering to these people, the help desk software should have embedded self-service section. This contains FAQ and links to useful online resources including videos. It will help such customers feel good and they will contribute to developing positive word of mouth.
#5 Extensive automation-
Top notch customer support software for enterprise has extensive automation capabilities. From raising tickets online to tracking these and transferring priority customer enquiries and issues to higher levels, everything is automated. Basic operations hardly need human intervention.
This helps the agents and employees focus on other areas of operation. The automation can be extended to the software's live chat setup too. Chat bots can be integrated with live chat to cater to customer enquiries when support agents are unavailable.
#6 Extensive reporting and analytics capabilities-
Enterprise helpdesk software has extensive analytics and reporting capabilities. From keeping log of agent performance to record of loyal customers and their feedbacks, everything is stored and can be fetched as reports based on various parameters.
#7 Robust safety features-
A Helpdesk software used by a large company is integrated with the CRM database and it is used to deal with vast amount of data. This also contains vital information of the company and customer data-which keeps growing with time.
So, the software should have robust safety and encryption technologies embedded to ensure the data remains protected. This is more applicable for cloud based software solutions. Given the fact hackers and malicious lot often target the MNCs and enterprise level companies, safety provisions in such applications should be very strong.
#8 Multiplatform compatibility-
In a large company, various types of device and operating system enabled devices are likely to be used. This is true about computers and mobile web access devices used in the setup. The Helpdesk software should be cross-platform compatible. If it is browser based, support for major web browsers should be there. This helps in seamless workflow among departments. This also makes things easier for the users who are likely to use different devices and platforms to access support.
#9 Social media integration-
Nowadays, any company operating online has the presence in top social media platforms. The enterprise helpdesk solution should have tight integration with social media services including Instagram and Facebook. This will enable the social media savvy users to interact with support staffs without logging out of their social media profiles.
Besides, the agents can become aware of any negative feed posted in the social media profiles of the company and take remedial actions. This helps in damage control and helps build a positive brand image too.
#10 Multilevel access and control-
One must have feature in any customer support software for enterprise is multi-level access and control. While agents have access to most features and they can make modifications, enhanced control will have in the hands of system administrators and the management. Based on designation and type of work, the employees may be given read-only, partial or other types of access. This is also important from data security and brand image perspective.
Customization possibilities-
The Helpdesk software aimed at enterprise level users should have a lot of customization options. From the change in UI to feature availability- lots of availability may be needed in such organizations. It helps in bringing consistency in user experience eventually.
Summing it all up
Enterprise level helpdesk software does not come for cheap but such software come with an extensive feature set and bring multiple benefits. The workflow is streamlined, productivity gets a boost and the brand image gets enhanced-when such software is used. However, the companies need to focus on aspects like support, security and compatibility with various systems while buying and comparing such software. Compliance with industry standard data security protocols is something you should look for.