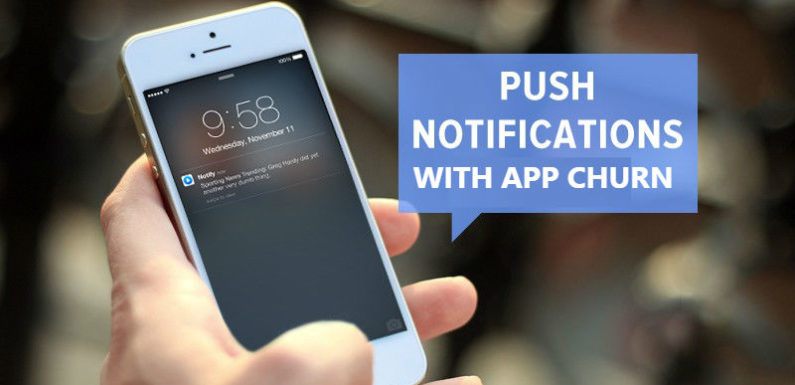 After downloading an app and installing it on your device, you are immediately asked, would you like to turn on " push notifications," but, what is the push notification and why do most of the app utilize them? Push notification is a communication channel built into every mobile device. It allows the app to reach out to users with relevant messages when the user has logged off the app.
In this blog, we will describe advantages of push notification and some ways to retain customers and reduce churn rate. After reading, you will be able to know, how push notification can be beneficial to deal with app churn.
Notification plays an important role to make people aware of some relevant information or new things. These days, every major app uses push notification for the transaction. If you receive the push notification from a business, this means that you have downloaded the app and you can enjoy the benefits of this app.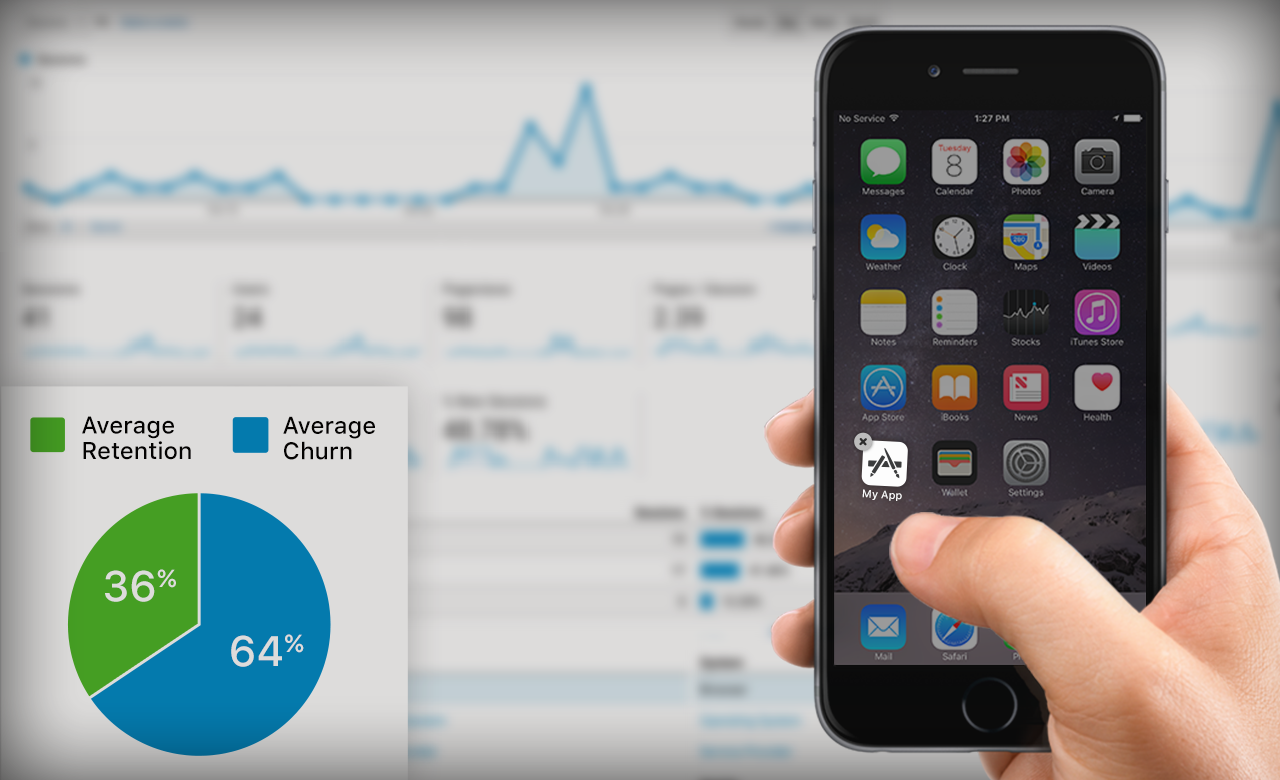 Advantages of push notification
There are many benefits of mobile push notification that are used to grow your business an to reduce the churn rate. It has become essential for mobile app development as it enhance the features of an app.
Outreach your mobile app user promptly:
Mobile push notification service ensures instant delivery to the user. It works as a direct channel which does not require any receiver to be connected to a mobile network. So, app developer can send message regarding new products, information, discount, etc to the user.
Send relevant messages:
Push notification service enables the app developer to create rich push messages with interested media like video, gif, images, etc. By using some tools such as Betaout, you can upload images, gif, links, videos in your message easily. You may use some editor to see the preview of your message.
Secure your app user with push messages:
With mobile push notification, you can secure your app users with highly relevant advanced segment capabilities.
Highly Economical:
Mobile Push notification are an inexpensive method of communication as compared to other marketing methods. This is the main reason that every app developer uses this service.
Let's get into the basic of how your future mobile push marketing strategy helps minimize user churn rate:
In this digital age, user engagement has become essential for all businesses and developers to create long-term customers. Therefore, to grow your business, you should not lose your existing customers.
Seeing more downloads or having a great app is not sufficient for your company. To get more success in your organization, you need to focus on user app retention by reducing the churn rate. This is where push marketing comes to rescue, reducing the churn rate of an app.
Secure the users onboard, quietly:
Retaining the customer starts before getting a user for your app. Before opting the push notification, you must be caring about getting your users to opt for your app.
For this, the process of user onboarding works well. You need to be creative for creating any push notification message for your customers so that, they will not regret to opt the push notification.
Select your target audience:
Push notification works well when you opt the target audience. If you do not know for those you are creating the message then you might end up hitting the wrong target.
Make sure you are creating action-specific push notification strategy to reach your app users. When you are sure that you have picked the right customers then there is a high chance to increase the retention rate and decrease the churn rate.
Send a reminder to existing user:
Some user tends to use the app once a month or even less. In this case, app developer can send an interested push notification in the form of images and videos as a reminder.
Show the benefits of app updates:
There are many devices which don't support app updates automatically. Many users still remain unaware of new improvements in your apps. To increase the retention rate or to get more users on your app, you can remind those users to update an app.
Conclusion:
Above exploration helps you obtain more gratification among app users. Customer retention strategies could be an effective way to keep users immersed in your app and reduce app churn.
Now, those days have gone when app success depends only on the number of downloads and install. To get success in your business you need more users to use your app on a daily basis.
According to the research of app marketing analyst, there are many users who uninstall the app after one-time usage. However, use push notification to engage more users on your app.
If you send more push notifications then the customer can be frustrated and uninstall this app. If you send less notification then they can forget to use this app. So, be clever to send any push notification, you can make strategies before sending any notification.